Welcome to our week in photos. Little snippets of our week, and the madness, from Instagram and Facebook
I am realisng how much coffee I actually drink, given the number of photos shared this week, containing coffee or the remains of a cofffe I may have consumed… I also have had rather a lot of chocolate this week, back to being good and on the diet bandwagon this week, I promise! 😉
So, of course, you have lots of coffee, cake, chocolate, including a chocolate coin machine we are reviewing, which is very exciting. and of course, a grumpy cat, who also likes chocolate, although it upsets her tummy so she doesn't get it often…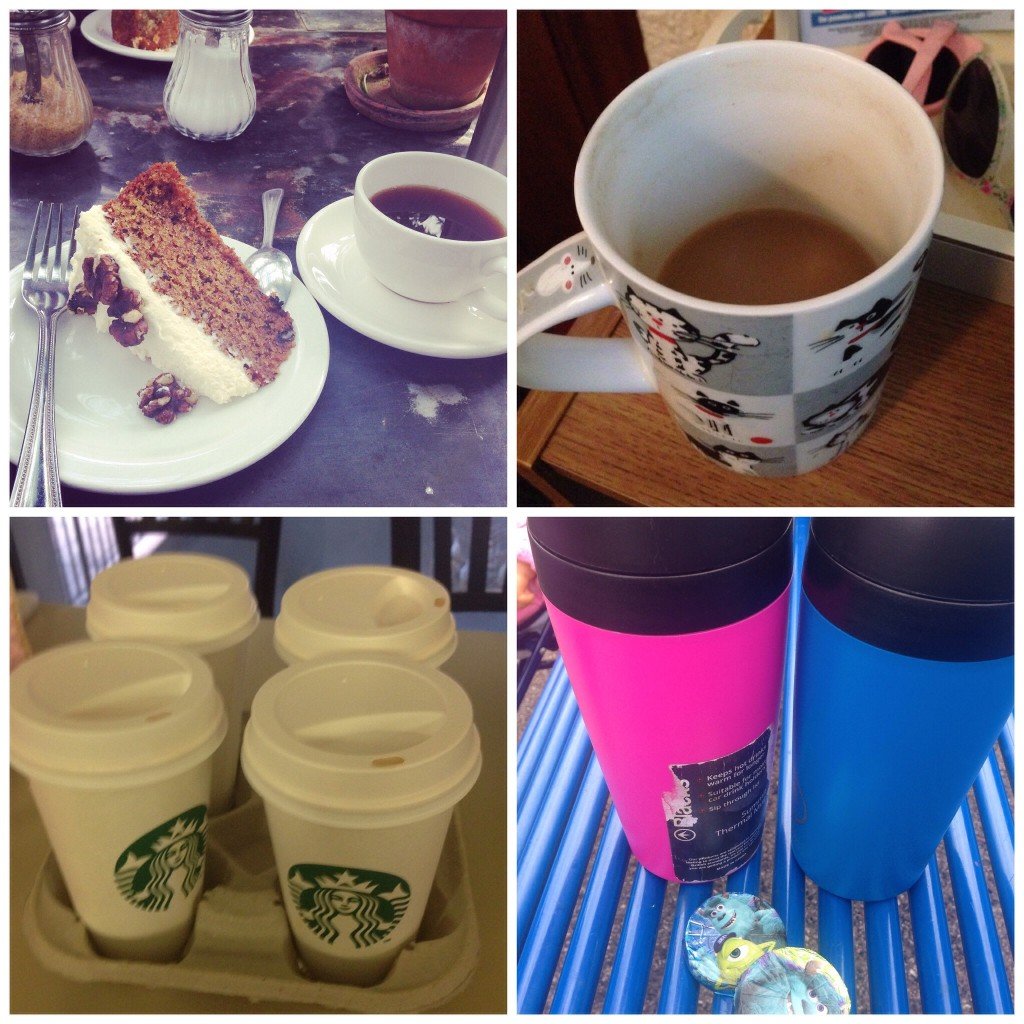 The Australian and New Zealand War Memorials, near Hyde Park.
We went into London, to meet my Dad, aka Long Suffering Grandad, this week, and explored Hyde Park, had more coffee and cake, and visited some famous landmarks and interesting spots. The Australian War memorial, is a very sobering place, smack bang in the middle of busy traffic, in central London, yet, seems so isolated. Long conversation with Big Girl about "why do we have wars?" I wish I had a sensible answer for her…
 The Princess Diana memorial, the Rose Garden in Hyde Park, a sculpture, and two excited children on a train!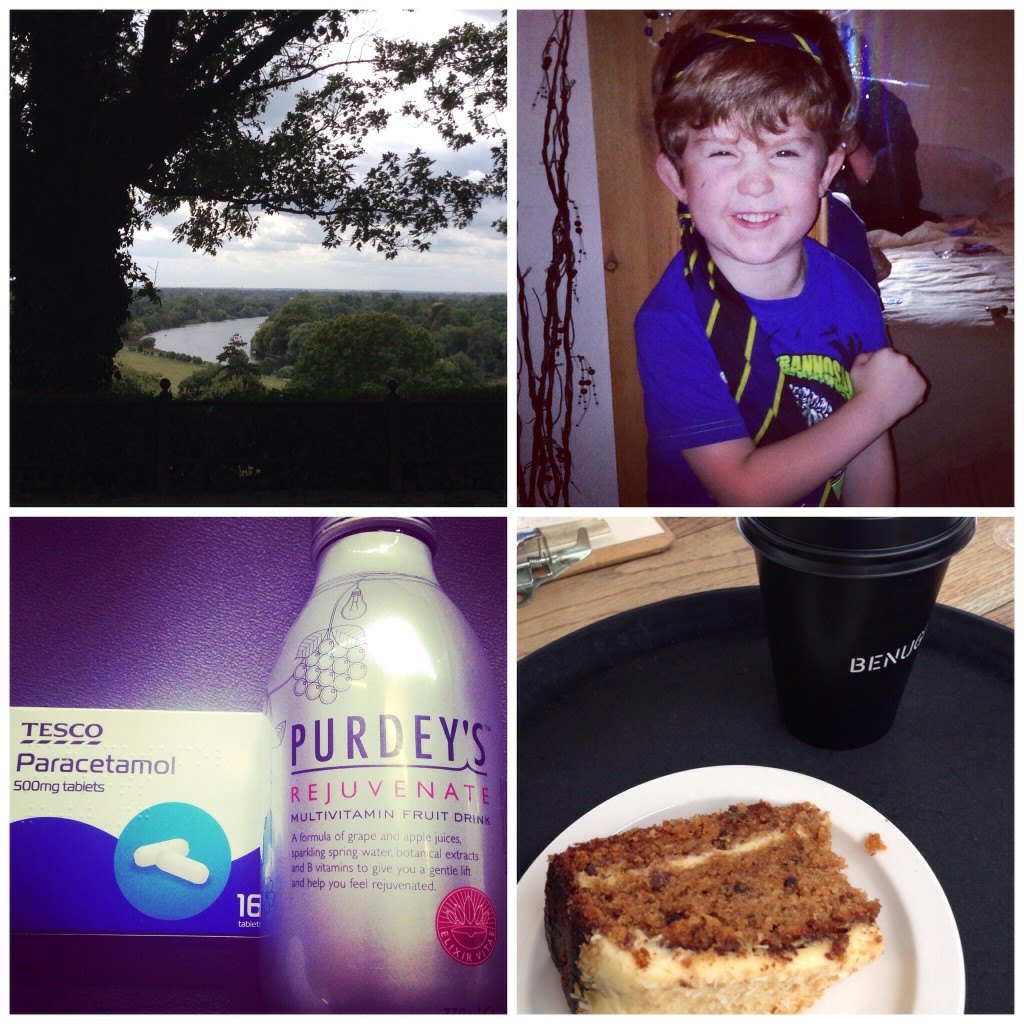 Knee relief and an energy drink that doesn't contain any nasties, a little boy wearing Mummy's old school tie, and oh look, more cake and coffee… Are you surprised?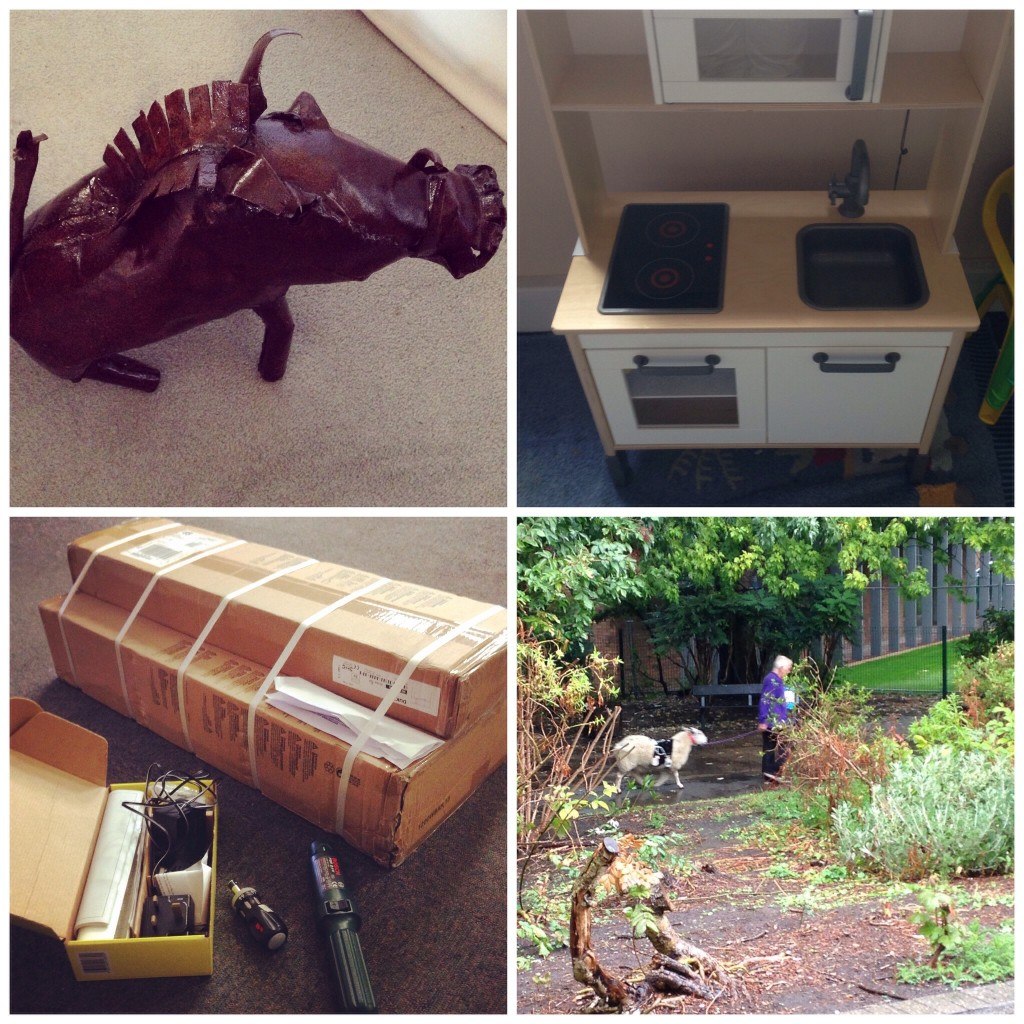 A belated birthday present, of a hand made, from recyled metal, Warthog, private family joke, constructing Ikea kids kitchens at work and yes, that is a sheep being taken for a stroll, in Kingston, I have no idea why!
So that's our week. It's been busy. Big Girl starts back at school next week, I am going to miss having her around, we have mostly enjoyed this summer holiday break, and I need to pull myself out of denial and get Little Man's uniform and new school kit ready, for when he starts in a few weeks. I may be very tearful and emotional about that.
Don't forget to check out other bloggers weeks, by clicking on the buttons below…