Welcome to I love where I live. A monthly blog link up.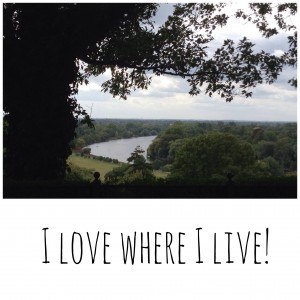 I love where I live, and love sharing photos of spots we like, places we frequent and things that inspire me. I am very luck to live in a place with lots of different things to take photos of. I thought this linky would be a fun way for people to share where they live and we can enjoy other photos.
I am not a professional photographer in any shape or form, and this is not a competition. I will share all entries and at the end of each month show case some of them. There are very few rules.
it can be local to you, or slightly further afield, for example, we live in Surrey, but visit London often, as our closest city, so I will share photos of London.
it can be anything that inspires you. A monument, a scenic spot, a nature photo, a building, a cafe you frequent, pretty much anything.
all photos must be your own and if you take photos of people, please get their permission before you share here.
You can enter once a week
Share on social media, and let other people know so people can join in
#ILoveWhereILive
If you want to share on Instagram, feel free to tag me, @madcatsbabies and use the hashtag there too.
Next month I will have a button, for sharing and adding to other blogs, I am in the process of getting one designed.
My photo this month is the view from the top of the Terrace Gardens on Richmond Hill, overlooking the Thames, Petersham Meadows and off to Twickenham, in the distance. This is a favourite spot of mine, it's peaceful, depsite traffic going past, and when it's clear, you can sometimes see Windsor Castle far off in the distance. It's been a much loved spot, since I moved to Richmond almost 19 years ago.
So, link away and join up.