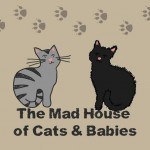 I don't often "do nothing". I live a fairly busy life, between parenting and home life, working part time in my day job, blogging, writing for other publications, and a fair amount of voluntary work, I am usually pretty busy. I am not a person who actually enjoys doing nothing. My brain likes to be busy, and I get bored if I don't have a busy, full plate. I like looking after people, helping people, and being on the go. My family and friends make jokes about how I would cope if I had to actually stop.
Today, however, I did virtually nothing. When we were away on holiday, I realised that even though I love being busy, and active, I still need to take time out, and occasionally look after myself. If I don't do a bit of self-maintenance every now and then, I get weary and grumpy, and that doesn't make me a very good parent, wife, friend, employee or even a very good writer.
Ok, I did get the children ready for school, do some laundry and reply to an e-mail or two, and I did about an hour's worth of work, this afternoon, but for about 7 hours today, after the children were safely despatched to school and our lovely childminder, I did NOTHING. I ate brunch, out, so I didn't have to wash up, with LSH, who also took a day off today, then we sat and talked, which in itself is a big thing, because he is working long hours at the moment, I am an IT widow at the moment, most nights and when he is home, the children want to be with him, adult, non child orientated conversations are rare.
We came home, had a nap, then sat around doing more nothing. Ok, we read our books and ate chocolate, but you get the picture?
Then we  collected the children, and life went back to normal.
But it was good. I feel strangely relaxed and even though I have a to do list that is fairly long, and a lot of things bouncing round in my head, it was nice to switch off for a day. I don't feel guilty, at all. I do a lot for other people, I spend a lot of time giving. I like it, it's what I do, but sometimes, taking a little back, is necessary.
Nothing, I quite like it. I might do it more often! 😉