Welcome to our week in photos. Snippets and photos from our week, via Instagram and Facebook. There is usually a coffee photo or two and a disgruntled cat lurking somewhere…
This week we had back to school for Big Girl (and a distraught little brother who doesn't start school until the middle of the month and was upset to realised that one, she was leaving him, after the long summer holidays and two, that he couldn't go along quite yet) We had meet the teacher, this week, both also taught Big Girl when she started school, so it was only a teeny bit stressful for me, and I may have cleaned a few cupboards and tidied the house like a maniac before they came)
Big Girl and I also went to Brownie Camp this weekend, with LOTS of other Brownies for a 100th Brownie Birthday celebration (Brownies are 100 years old this year) I went camping for the first time in 20 years (still don't like it, my idea of camping is in a hotel, so a tent, sleeping on the ground was a big thing for me, although we had a fun weekend, I must say!) and came home tired, smelly and slightly sunburned (me) and not sure how we are going to cope tomorrow, with school (and the school run)after such a fun and busy weekend.
So we have two children in a water fountain, having fun after a trip to M&M world with Granddad, who took them for a treat and a trip to London, last weekend, to give LSH and some time out to do some things around the house, that never get done with children about (we all know how that feels, as parents, I am sure?)
Yes, those are chattering false teeth, yes I did buy them for the children, yes, I am questioning my own sanity on that choice – they are horribly noisy!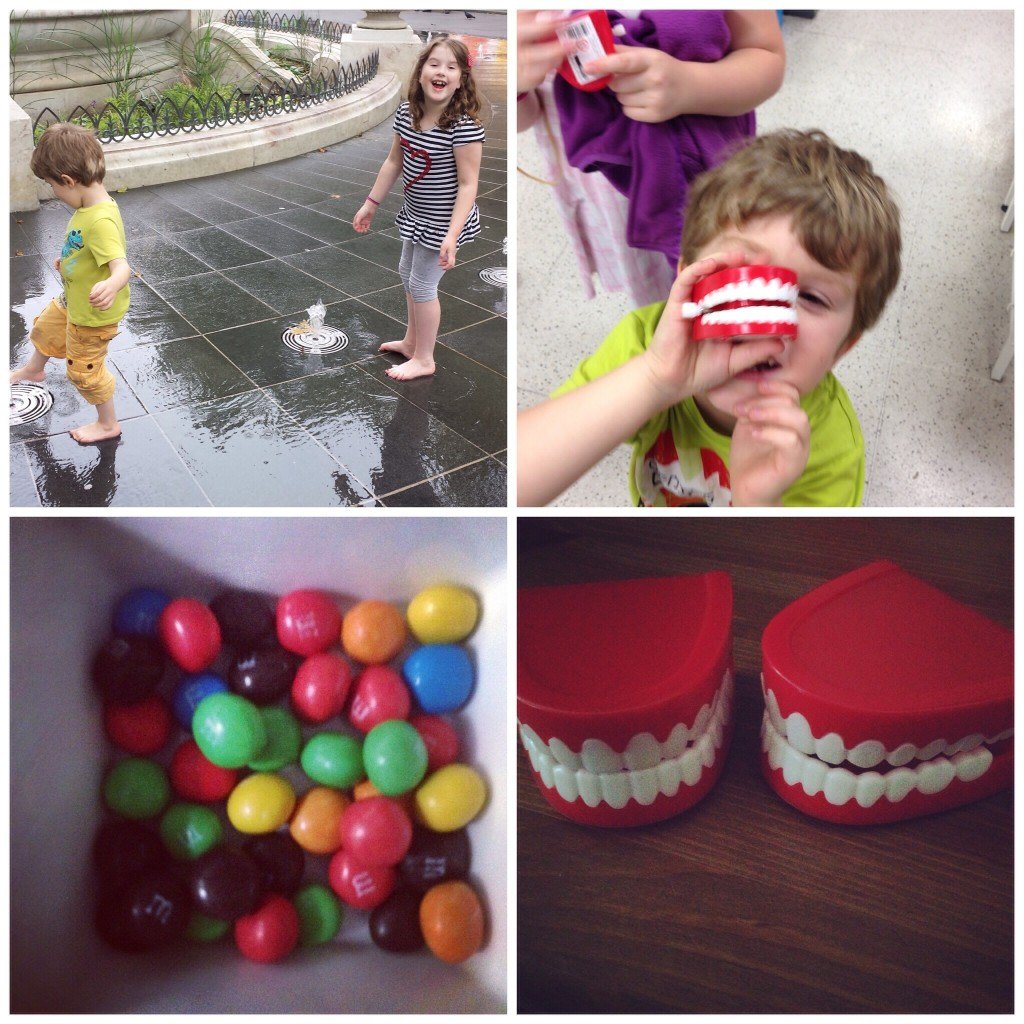 Tents in the garden… Practicing setting up the tent, for our camping weekend. The children loved it, the cats were not so keen.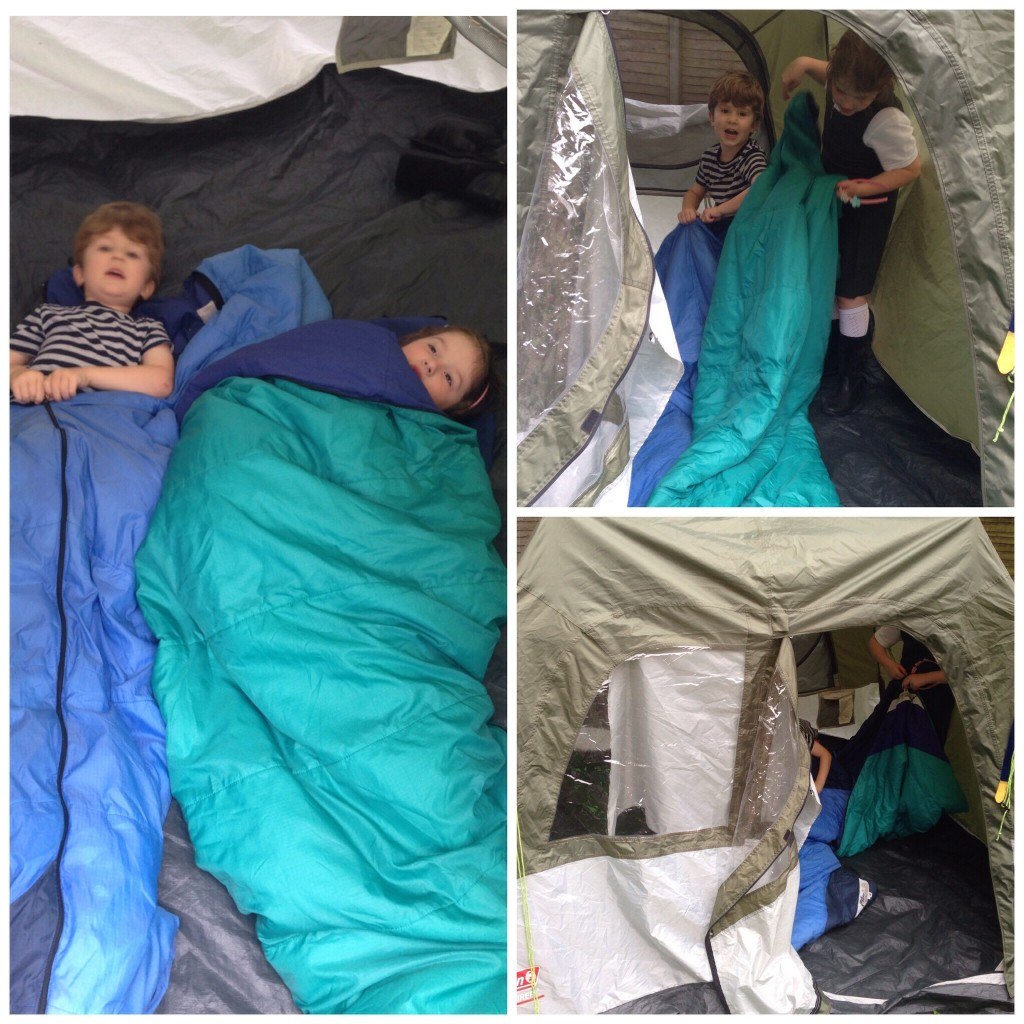 We also have gluten free&cows milk free toad in the hole, which my children adore, and a rather nice fried breakfast, LSH and I managed to have brunch toghether, alone, a rare treat. The usually coffee and cake photos as always.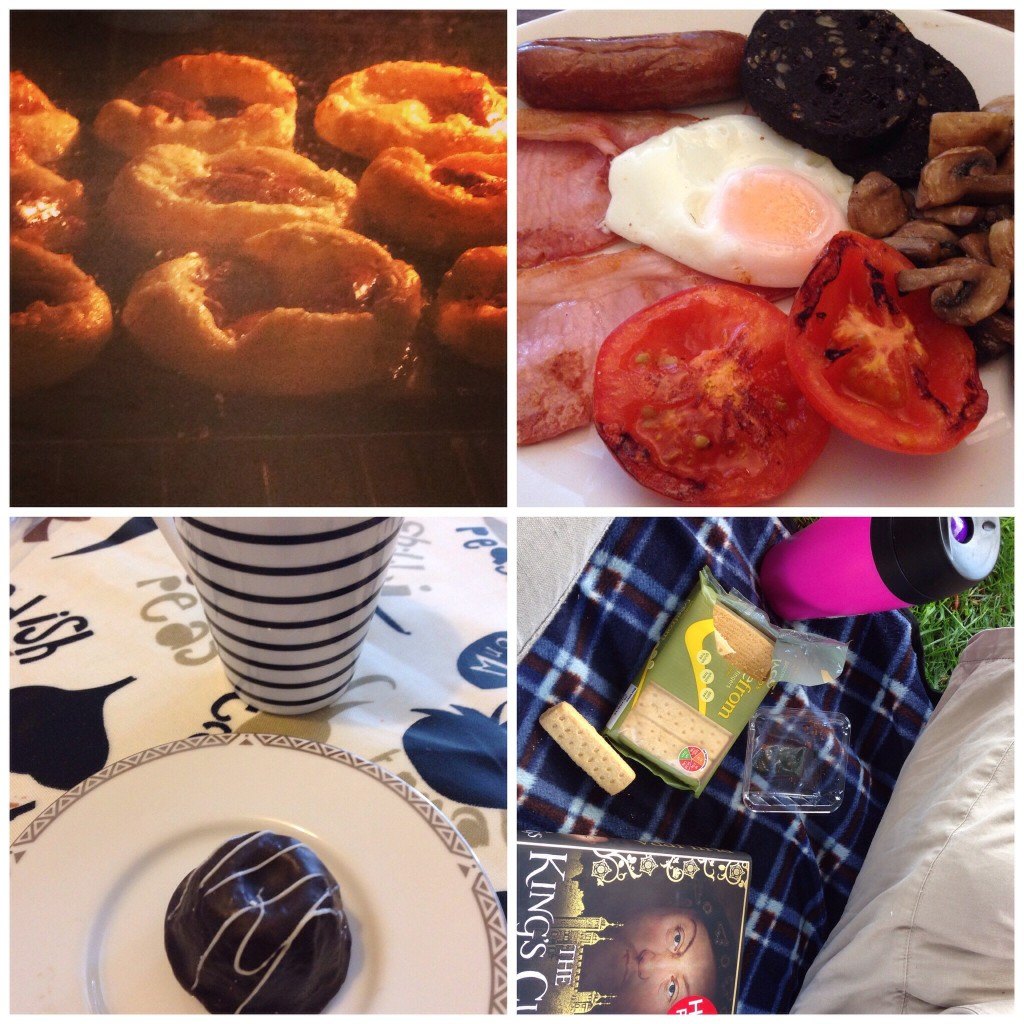 We have back to school, into the juniors this year (I MIGHT be a bit emotional about this) grumpy cats (annoyed by the appearance of tents in his garden) and walkie talkies (for work, our music group is expanding, we need to be on two floors and be able to communicate)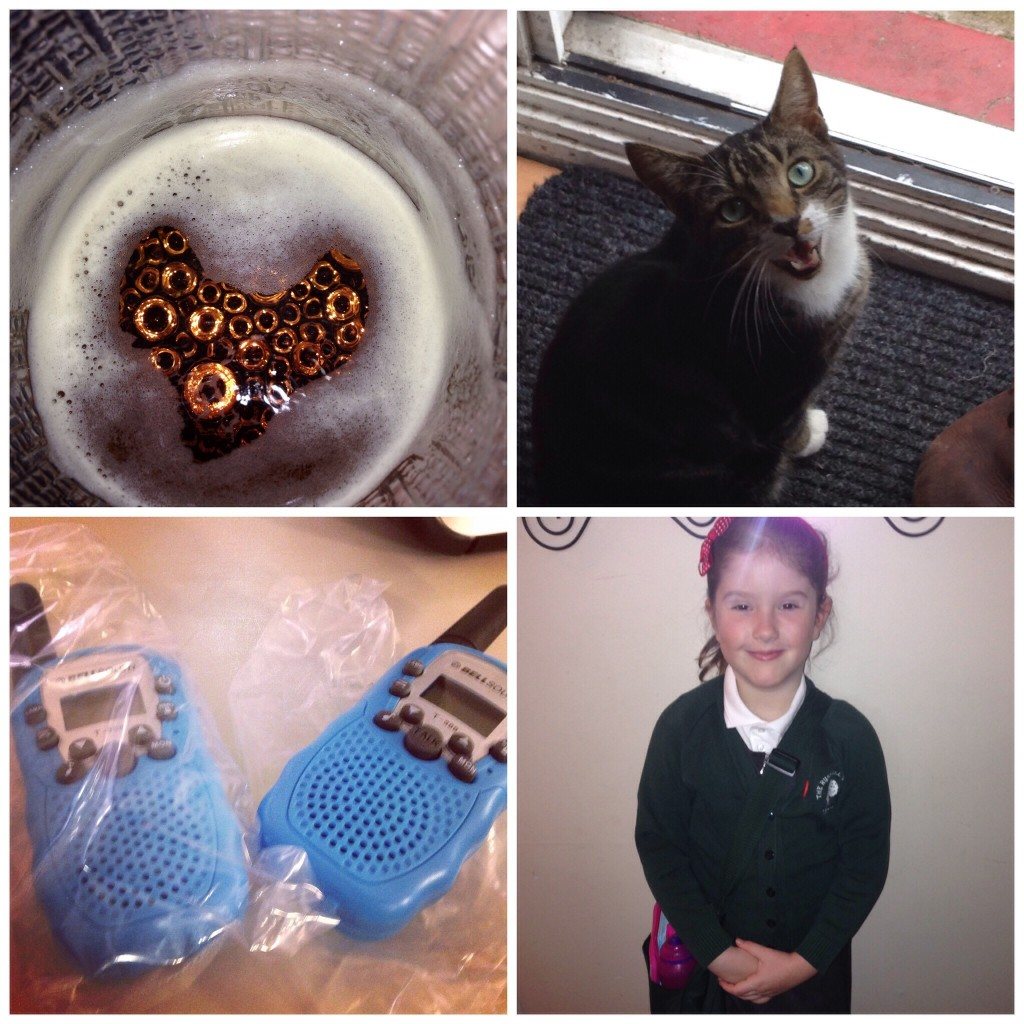 As I mentioned, Big Girl and I went camping. I am not a big fan of sleeping in a tent, but we had a fabulous weekend, and she had great fun, and I survived one night in a tent, managed to find a place to charge my phone and copious quantities of coffee was provided for us, so it was all good.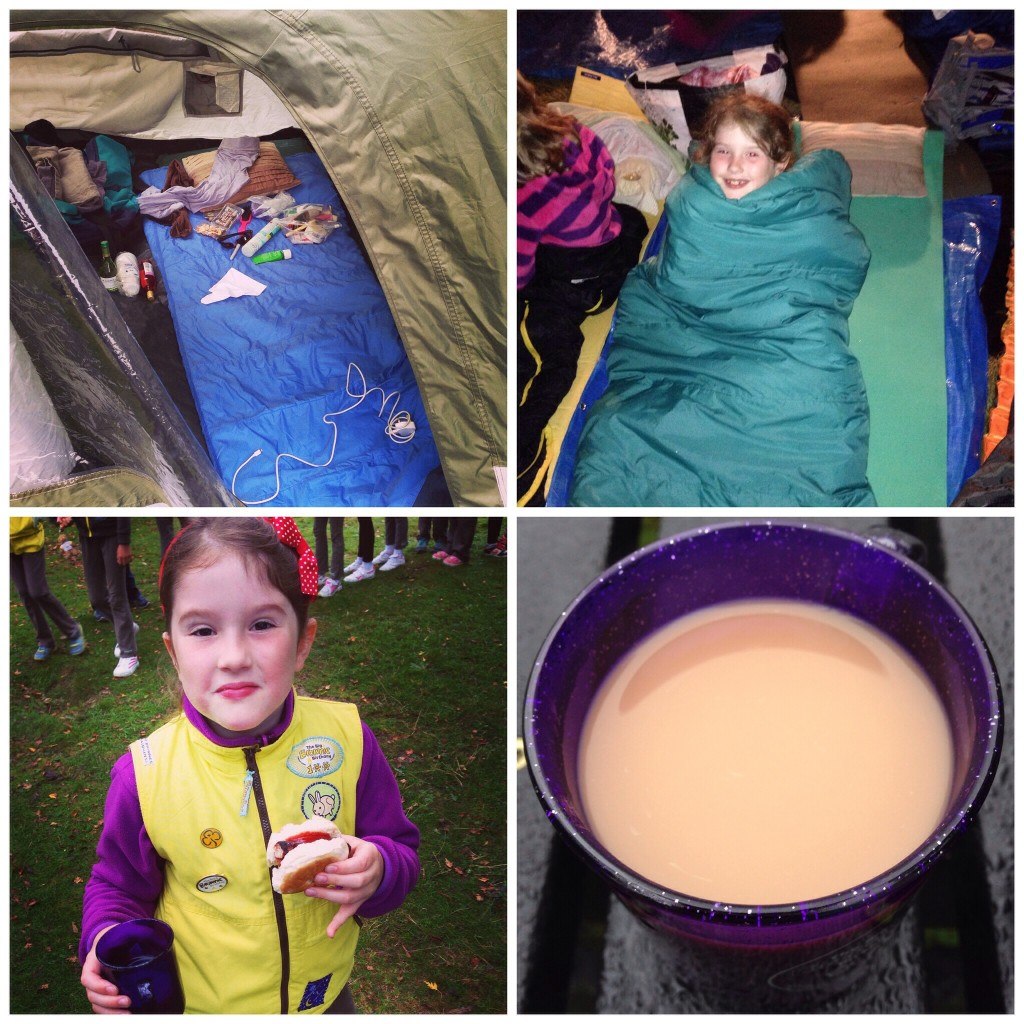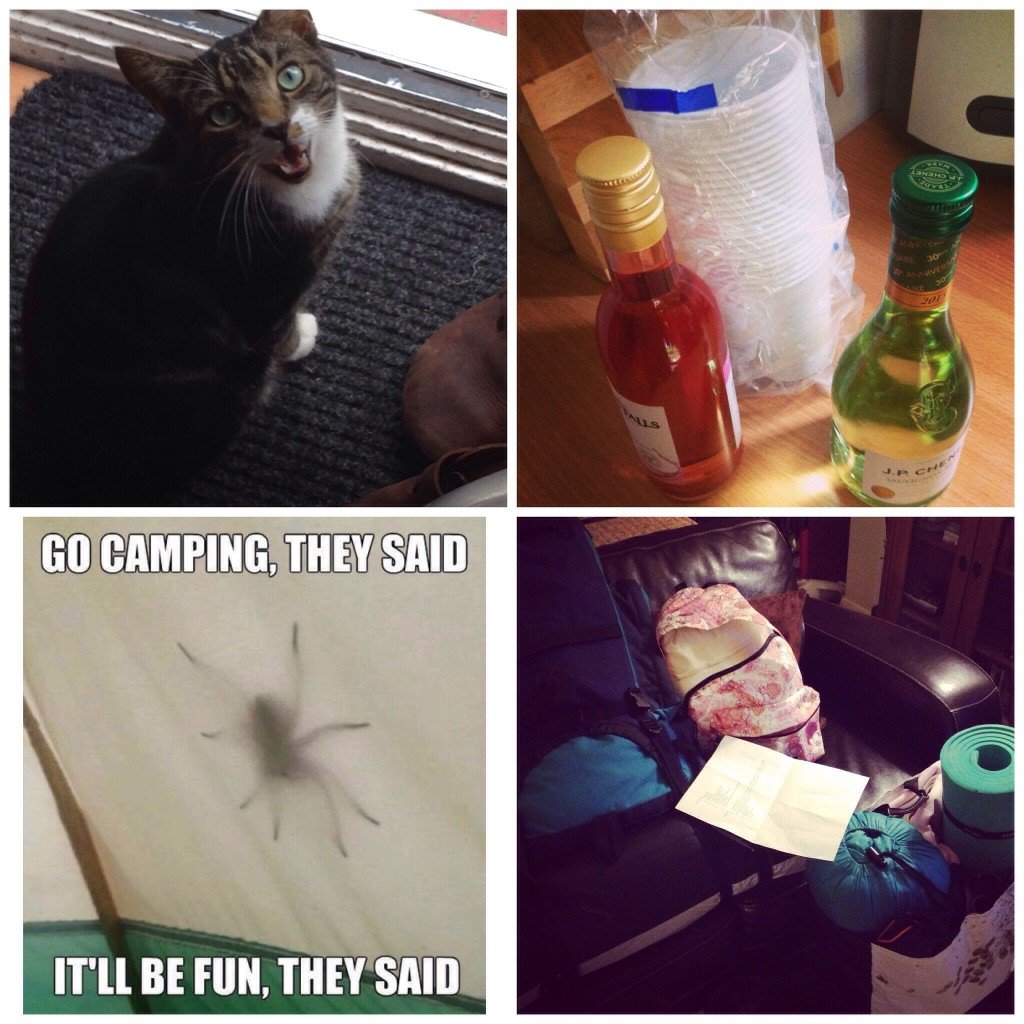 So that was our week. We like to link up some other lovely blogs to share our photos. Why not click on the buttons and have a look at what other bloggers are sharing.