Not only did I scrub my bath, but I took before and after photos too. There is a reason.
We have a very old, enamelled bath, that has been in the house for years. Because we use a lot of oils in our bath, and we have very hard water, being in London, we get a rather disgusting film of what we call "scud" round the bath, which is very hard to get off and the bath always looks permenantly grimy. It's my secret shame. I have tried all sorts of cleaning products, from the very natural (vinegar) to the almost lethal stuff that fills the room with fumes. Nothing really cuts it and the bath looks horrible.
Until I tried these little wonders….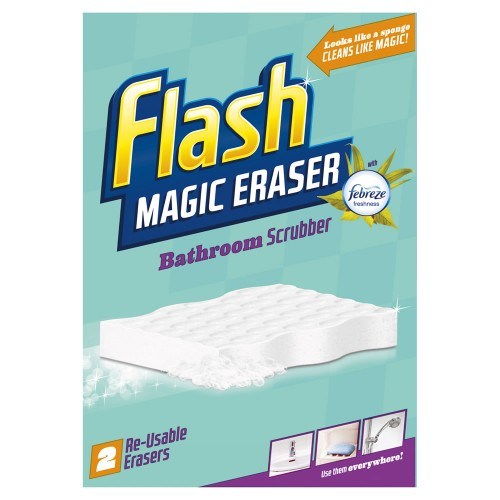 I was very skeptical, to be honest, even after I read some of the information, and watched a video on how they work. Our bath is (was) horrible and I figured that if bleach and elbow grease couldn't shift the nasty marks and stains then the little soapy sponges in this packet would probably not be that effective.
You can see the state of our bath here… Hangs head in shame, I promise I do clean it!!
Then I got to work, wetting the sponge pad, (there are two in the packet) as per the instructions, and gave the sides of the bath a gentle scrub with it. You can see the dirt and grime running off and the difference already….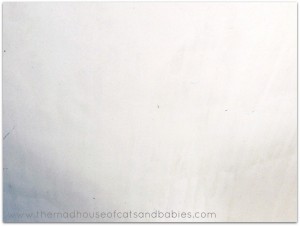 After I rinsed, you can clearly see the difference. I was amazed.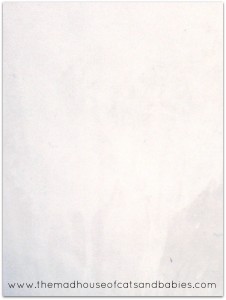 You can see white, almost clean bath, compared to the scummy, yucky areas I had not scrubbed yet. I didn't have to scrub that hard either. As I rinsed, lost of dirt was coming off, and all the scum and limescale built up came off.
I have gone over the whole of one side of the bath, with one sponge, and there is still enough life in the sponge to do the whole other side of the bath, plus the tiles around the bath, and the shower door. It feels like our grubby old bath has had a new lease of life.
I normally loathe cleaning the bathroom. It is a task that has to be done, and I do it, but the bath is always an area that has made me feel a bit fed up, and at one point we thought we would have to see if we could get it repainted to make it look nicer. With these little sponges, we can put that job off for a while yet.
Who would have thought a little sponge could make such a difference?