Welcome to our week in photos, little snapshots of the madness round here, from Instagram and Facebook 
This week is short and sweet, for some reason I haven't taken that many photos.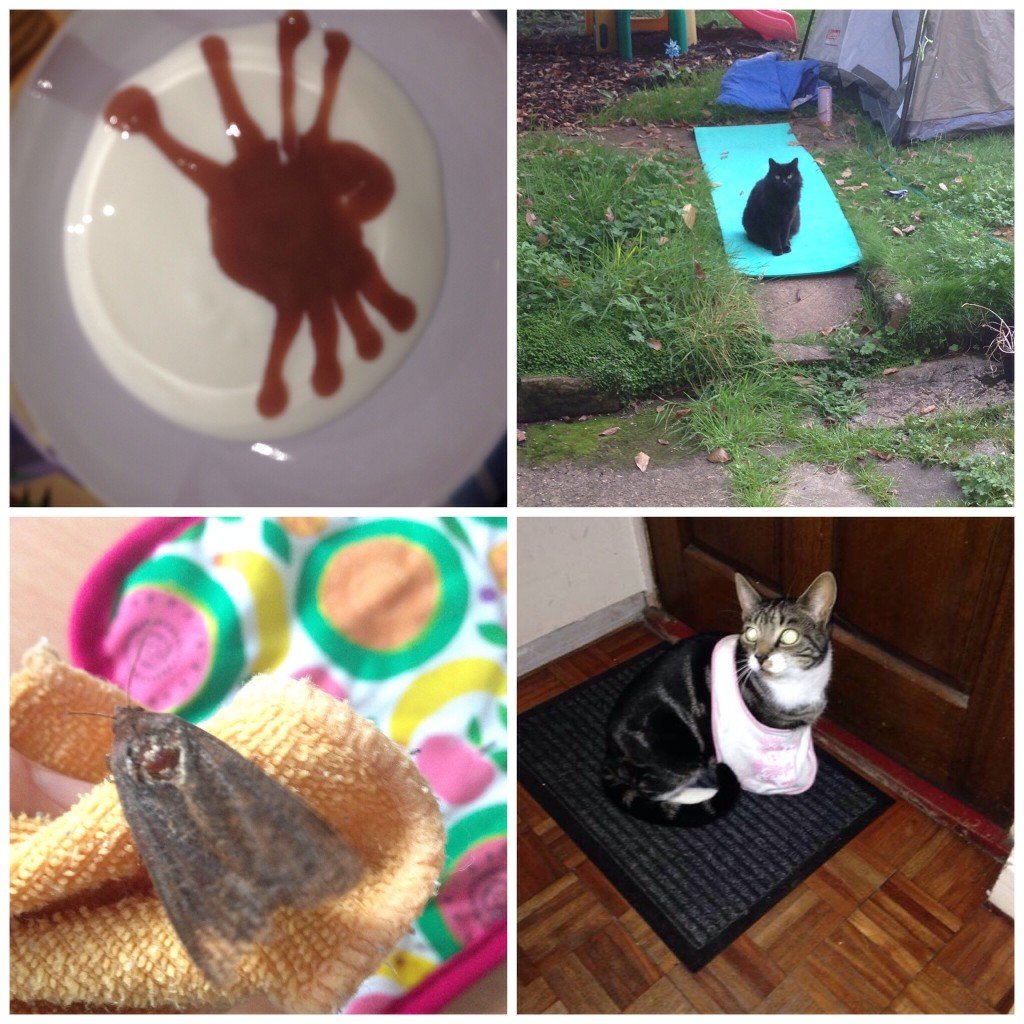 Cats in bibs (don't ask), miffed cats, who don't like tents, spiders in yoghurt and large moths. It's a mad menagerie round these parts…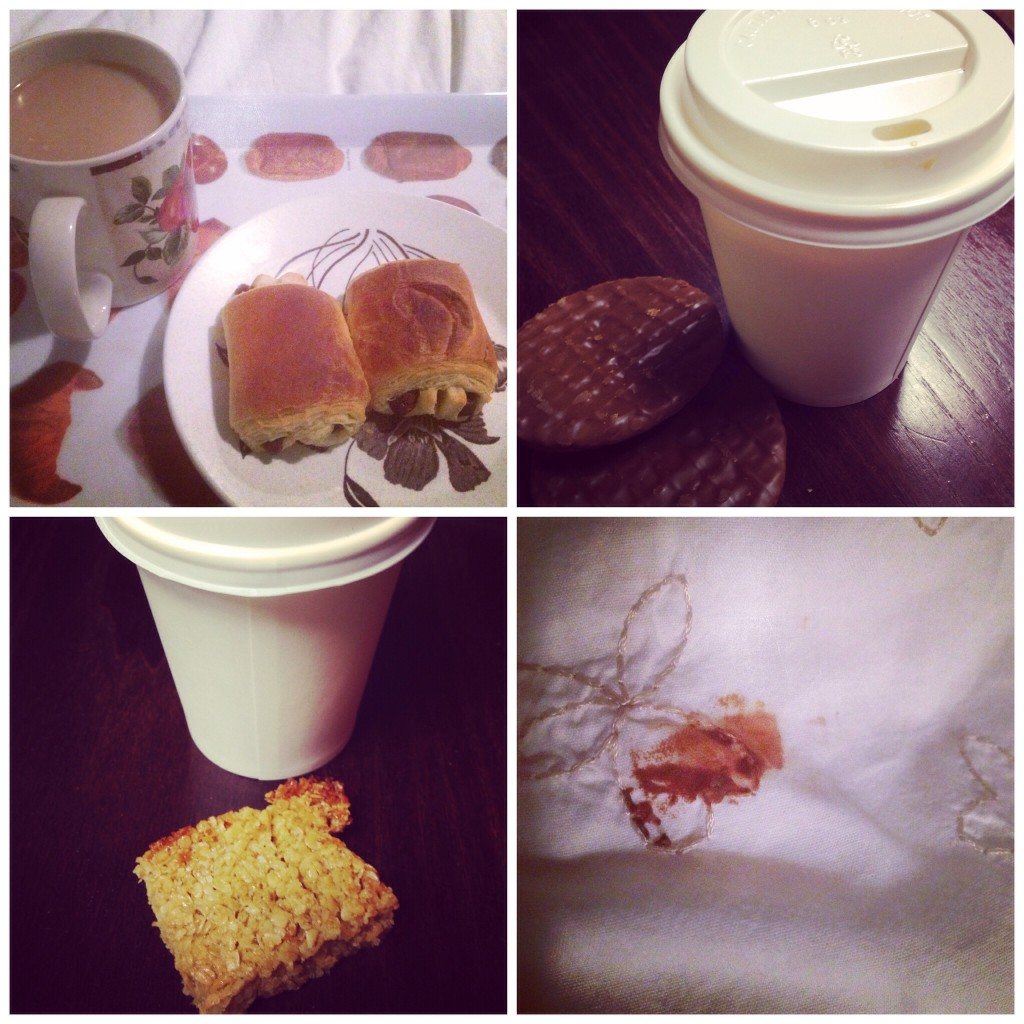 Coffee, cake crossaints, more coffee…chocolate on the bedspread, ooops!
Very noisy MiniHornits, school uniform for a certain little Man, posh new specs to be reviews, and autumn is on it's way….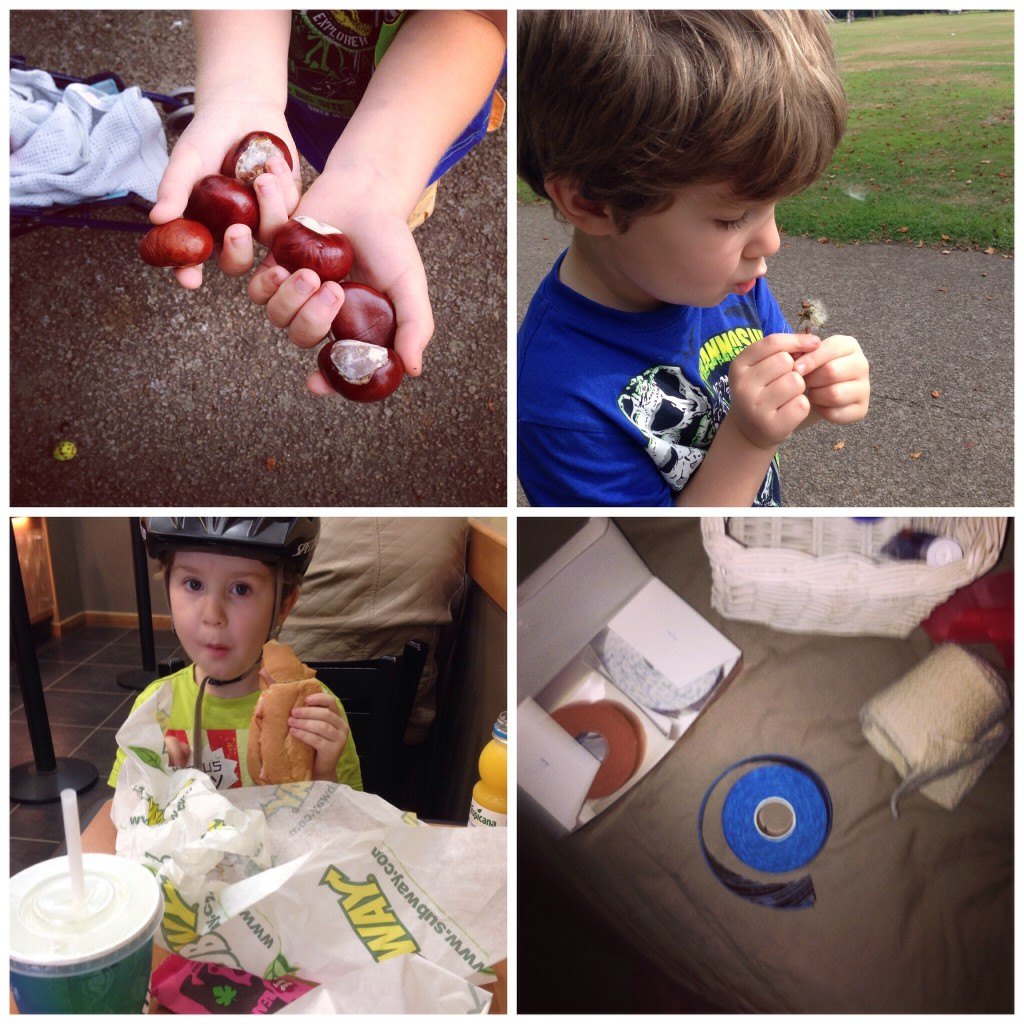 Conkers, dandelions, lunch at Subway, and knee tape as part of my daily routine….
That's it, for this week. I am feeling very emotional about Little Man starting school this week, he is very ready and excited, I am not sure I am so ready. I may blog about it, if I can stop sniffing tearfully enough to be able to see the screen!