I managed to break my glasses recently, a very annoying and inconvenient thing. I didn't have time to organise an opticians appointment for a new pair, and I knew it wasn't likely they could be mended, given how they had broken (the leg snapped off, because I trod on them, where they had fallen on the floor in the dark in our room! Stupid of me!)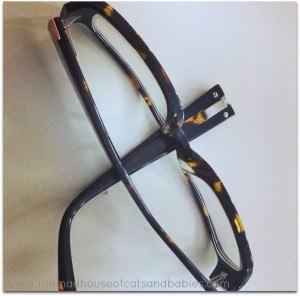 I did, however need a new pair of glasses and because I had recently had an opticians check up, and had my most current prescription, I decided to hop online and get myself a pair of new specs, without having to go out and choose pair.
Firmoo are an online store, that sell a wide range of glasses for men and women. I was surprised at the range, and styles, and how easy it was to choose a style that suited my face. You can take a photo of yourself and then fit the frames you have chosen onto your face, to see if the colour and shape suite you, to help you decide if they will work or not.
I chose a pair, slightly different from my usual style, for a change, and then entered my prescription specifics in the required area and popped my postage and payment details up and voila, a pair of glasses ordered, delivery ASAP, with very little hassle or inconvenience. They arrived quickly and fitted perfectly (you have to make sure you put the correct measurements into the site, but they have a special help section to explain how to do this, so it's not too hard) and I have had so many compliments on them, and how well they suit me.
Most importantly, the cost was impressive, or the lack of cost. A basic prescription pair of glasses costs dramatically less than if I had gone to the shop and bought them, even when postage is included, and that really can't be a bad thing. They are good quality, well designed, and durable.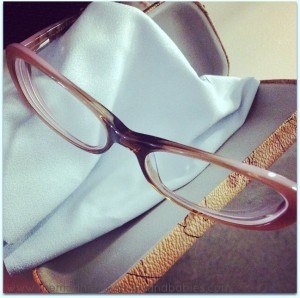 My first time ordering new specs online, I don't think it will be my last! 🙂
*I was sent a pair of glasses, for this review. The glasses were chosen by me, and all words and opinions are my own*