Welcome to our week in photos. Snapshots of the madness from our week, from Instagram and Facebook.
This week has been a mixed bundle of things ending, new starts and excitement, broken toes, puking cats, and of course, the usual buckets of coffee thrown in for good measure….
There has been a lot of focus on this little man, this week, as he came with me to Music group for the last time, then started school, which so far has gotten off to a great start and he is happy. Boy on bike, boy amongst the bin bags, as we cleared out some clutter, boy helping with the last music session, before he starts school, and enjoying a well deserved ice cream (actually it was sorbet) on Richmond Green after our first day at school.
 This cat, came down with some sort of bug, on Tuesday, he suddenly became lethargic, very grumpy and off his food, which I knew wasn't like him at all. Off to the vet we went, much to his disgust (but he was much better behaved than his grumpier feline sister ever is, despite being poked, prodded, given an injection or two, and being made to take nasty tablets) and thankfully is on the mend. Apparently humans are not the only ones who get tummy bugs, which is what the vet thought he had. Big Girl also managed to break her toe, this week, and it's been very sore, and swollen, but she has managed school, swimming and even playing cricket, so she clearly has my "carry on, til you drop" genetics…. 😉 She has been very brave about it, I know it's painful, having broken my own toes, a few times.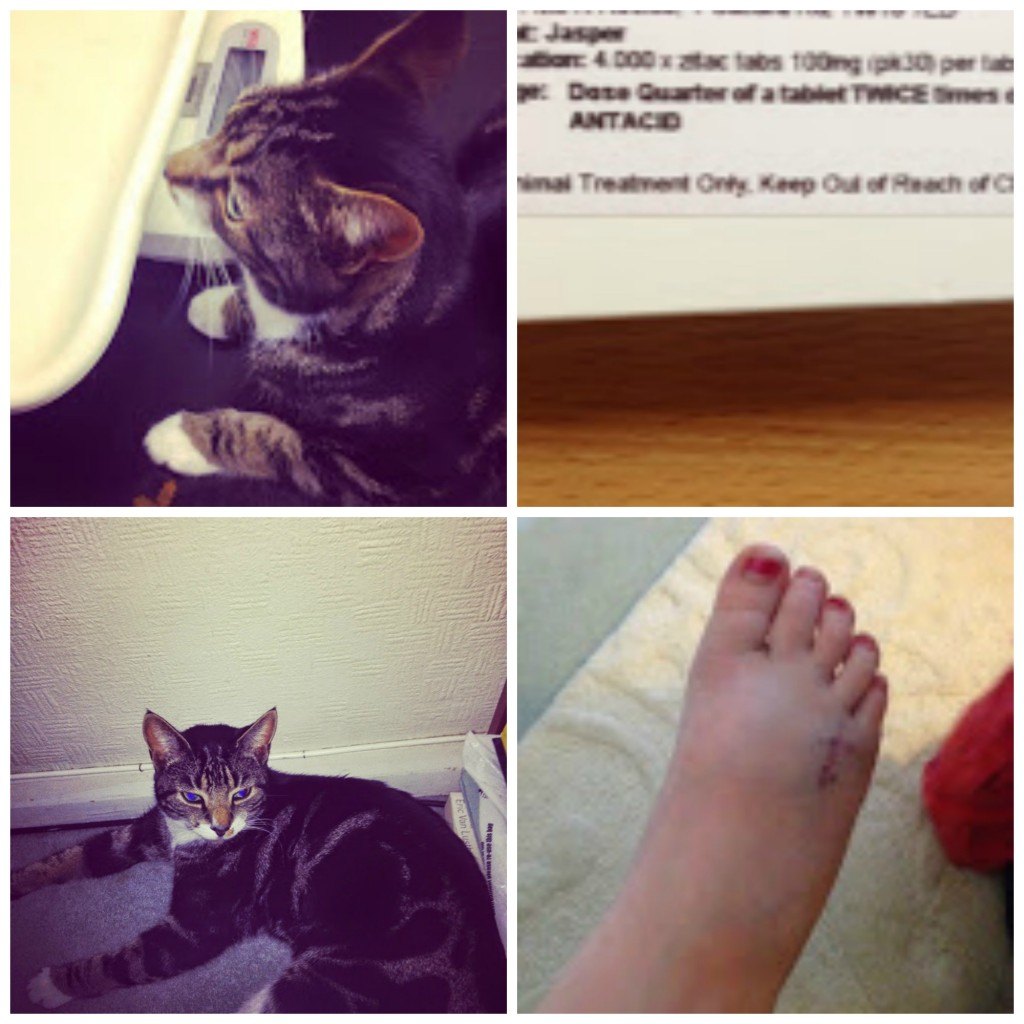 Of course, no weekly blog post would be complete without photos of coffee. No cake this week, although I did enjoy a pistachio (the only type of ice cream I like) cone, too. Gluten Free meatballs, on top of spagetti, (sing with me!) and chocolate spread on toast for tea, when Mummy forgot the grocery order was not coming til later than she had planned….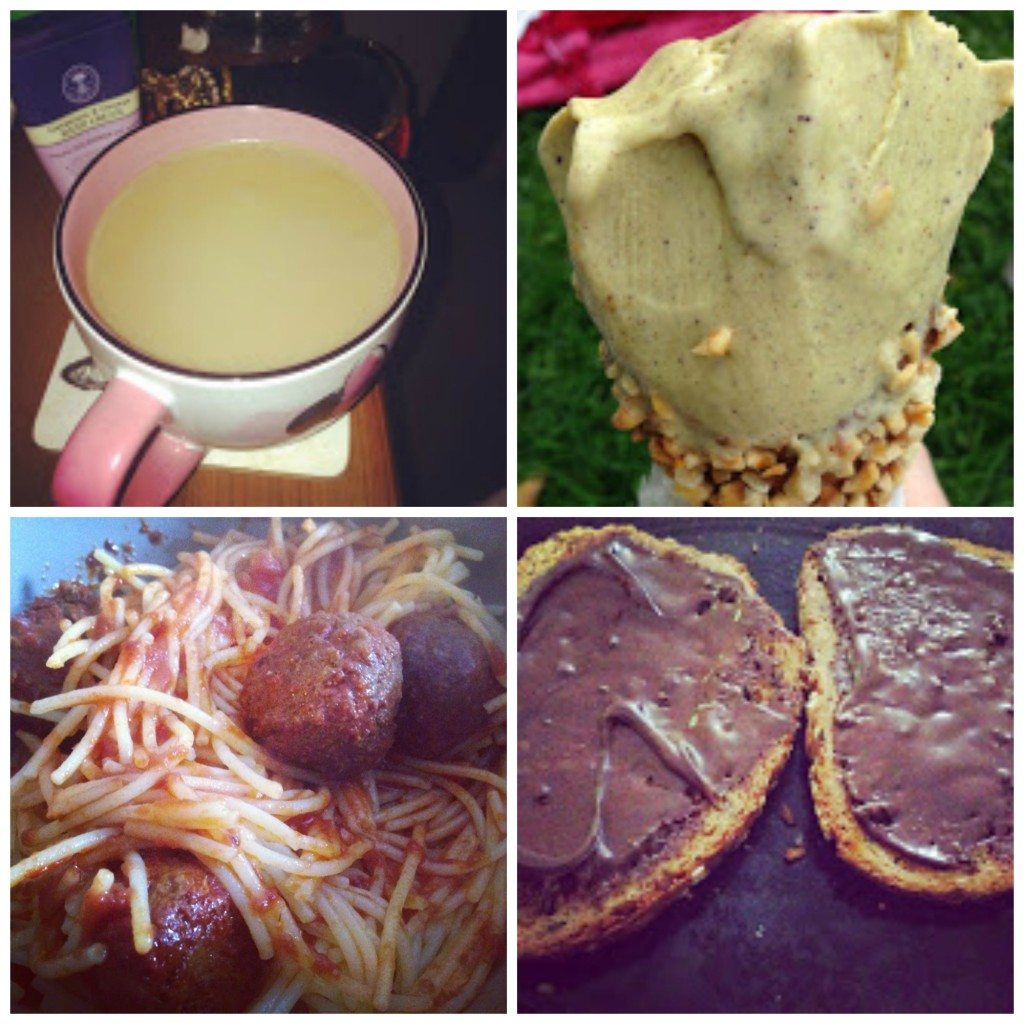 And to round off, some scenic photos. Hazy river view, from Richmond, looking down to Petersham, and a stunning sunset in Mortlake.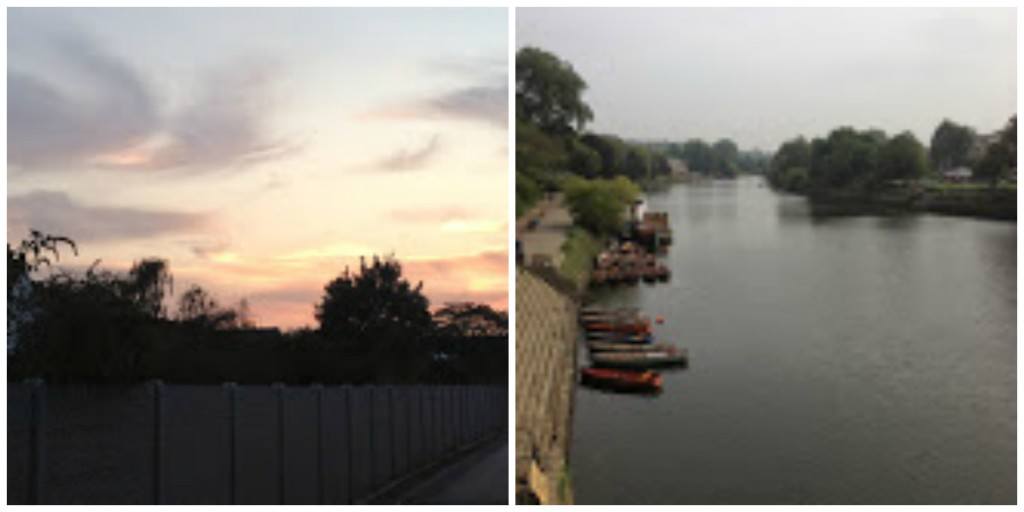 That's it for this week, a bit sparse, I know. Normal service and more photos will be back next week. Have a lovely weekend!