Something I want, something I need, something to wear and something to read….
This was a quote I found somewhere, about cutting down a Christmas wish list.
I really like it.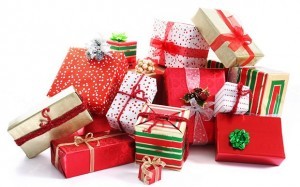 Last year, we did Christmas differently. We took the day for ourselves, and didn't see anyone, and had Christmas dinner on our own, did exactly what we wanted on the day and had some much needed family time out. It was perfect, and just what we wanted and needed. Christmas can be a time where a lot of emotional and financial expectation are at high level, and whilst we love spending time with family, my Dad was away in warmer climbs, so my brother and I decided that we wanted to break with tradition and do our own thing, for once.
Again, this year, Christmas is going to be different. We have a grand adventure ahead, flying to Thailand, to be with my dad and his partner, for Christmas. I lived in Bangkok as a child, when he worked there, so it's exciting for us on many levels – escaping the cold and damp of the UK in December, our children's first time on an aeroplane, going to a beautiful and exciting country and city, seeing my Dad, meeting some old family friends who haven't met my children yet, and visiting places I remember from my childhood.
We are very lucky to be able to have such a lovely Christmas planned but the subject of presents is starting to lurk in the back of my mind.
We are trying to simply Christmas (ok so a trip to Thailand isn't exactly simple) and reduce the whole "Christmas is about eating til you explode, drinking too much, buying too much, spending too much, getting too much" thing that the media, magazines, TV and retailers would have you believe is necessary to enjoy and celebrate it. On a faith level, we want to make Christmas about more than presents and food, but also, generally we are struggling with the whole "spend, get" thing. Our children are very fortunate, to have a roof over their heads, food on the table, clothes to wear, access to a good education system, and free healthcare. We don't spoil them, but they do have lots of toys and "things". Too much, I/we think. Having just cleaned out their room, de-cluttered masses of toys, bagged up items to be donated to charity, or to friends, or to go to the dump, I am ever more aware of how much simpler I would like life to be, and how much stuff we don't actually NEED. We want our children to have nice things, but they don't have to have all the latest gadgets or expensive, "trendy now, out of fashion in a month" presents. We also want them to be aware that there are many children, in the world, and also locally, who don't have the luxury of new toys, or even a decent meal on Christmas day, much less any other day of the week. This year, the children will be getting a present each from us, which they will actually get before we leave, so they can be used on our holiday, and for her birthday, Big Girl has asked to ride an elephant, and have ice cream cake, pretty unique and memorable (Grandad is organising this, we are very excited and then small gifts from family and probably a little grandparent spoiling, which we don't mind 😉 We don't actually do "Santa Claus" or "Father Christmas" in the traditional way, either (that's a whole other blog post, for another time).
So this year, we are trying to stick to a much simpler philosophy with less gifts. Not because we don't want them to have stuff, or because we are mean, but we want them to appreciate what they do have, and also know how fortunate they are. We will not only be simplifying but we will be contributing to a charity, which we haven't yet chosen, and hoping that the children can send some gifts or we can contribute financially to the well being of a child/children, other than our own this year.
Also, Big Girl celebrates her birthday, just 5 days after Christmas thanks to coming two weeks earlier than planned on her "Birth" day so we want to make sure that she feels special  and that all the fun of Christmas, giving and receiving doesn't take away from her day.
We are setting the rule in place, something we want, something we need, something to wear and something to read, and we are hoping that our families will be able to join us with this. We can divide up the gift giving and make it special, without going over board and ending up with so much stuff. As much as we love presents, trying to cut back means putting some new rules in place.
What do you do for Christmas, in terms of gifts? Do you buy lots of presents, or just a few? Like me, do you think Christmas has become over commercialised, and encouraging our children to want and expect a lot of gifts on one day of the year?