Welcome to our week in photos. Little snapshots from Instagram and Facebook, what we have been up to, in our week, usually a fair amount of coffee and a lot of chaos thrown in…
This week I have to apologise to my mother in law, who reads these posts every week but is currently on a rigorous and strict detox-elimination diet for health reasons and can't have cake or coffee right now – Grandma Louise, I've limited the coffee/cake related photos and they're at the bottom so scroll past them fast! We hope you feel a bit better asap!
This week we have the usual mad mix. I went on a school trip with Big Girl's class and other classes to see the BBC's Ten Pieces, and had to wear a rather hot little number in the form of a neon yellow jacket, so the children I was in charge of could see me, talk about a serious fashion statement there. I can tell yoo that neon yellow is NOT one of my colours! 😉
The weather has turned foul and wintery (well, I guess it is October!) and the cats are not amused. Layla is getting that little bit older and hates the cold/wet weather, so has been even more grumpy than usual and spent most of her time indoors, either trying to get into my wardrobe where all my soft jumpers are, lurking under radiators or on our bed, on the blankets. Poor girl, I know how she feels, I wish I could sleep these cold days away, curled up in a warm spot too! I have had a cold and sinus infection this week, which has also added to the winter grumps. Thankfully it is on it's way out and I can taste my coffee again!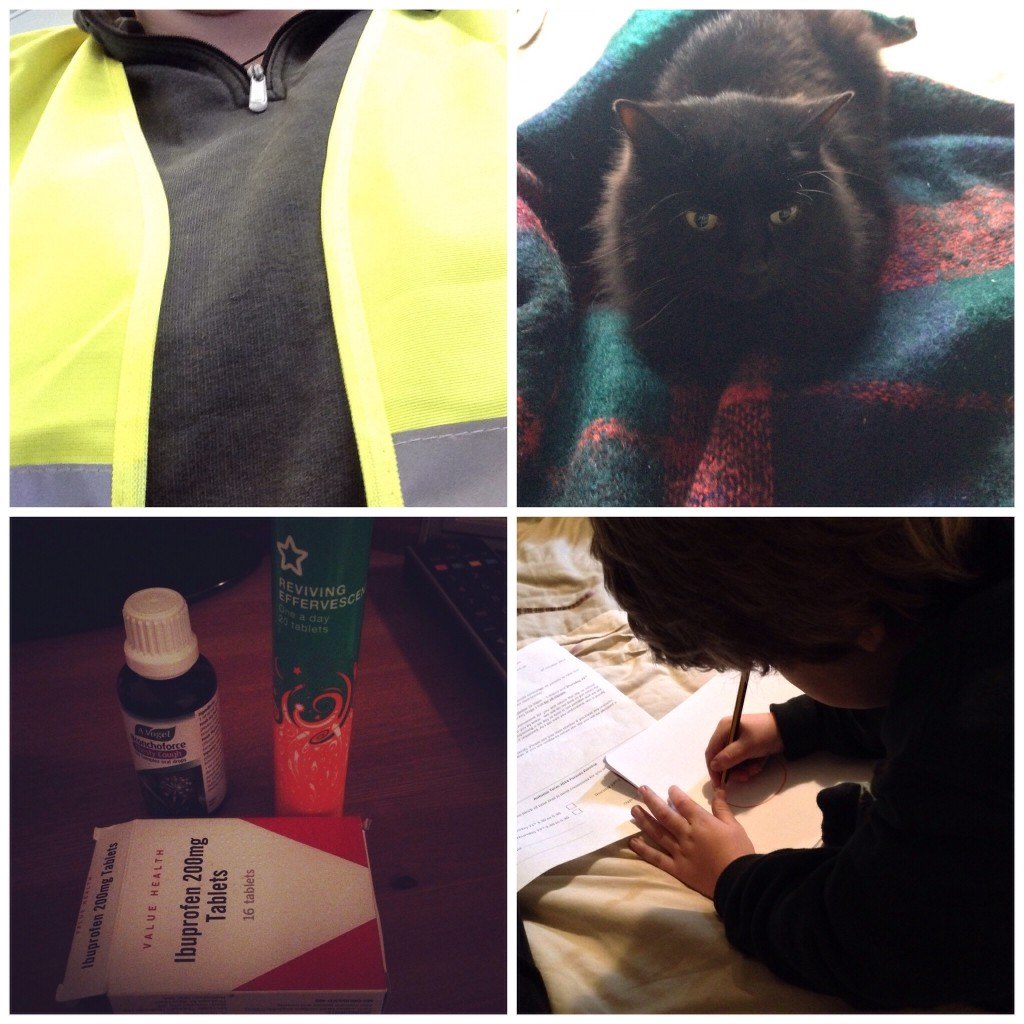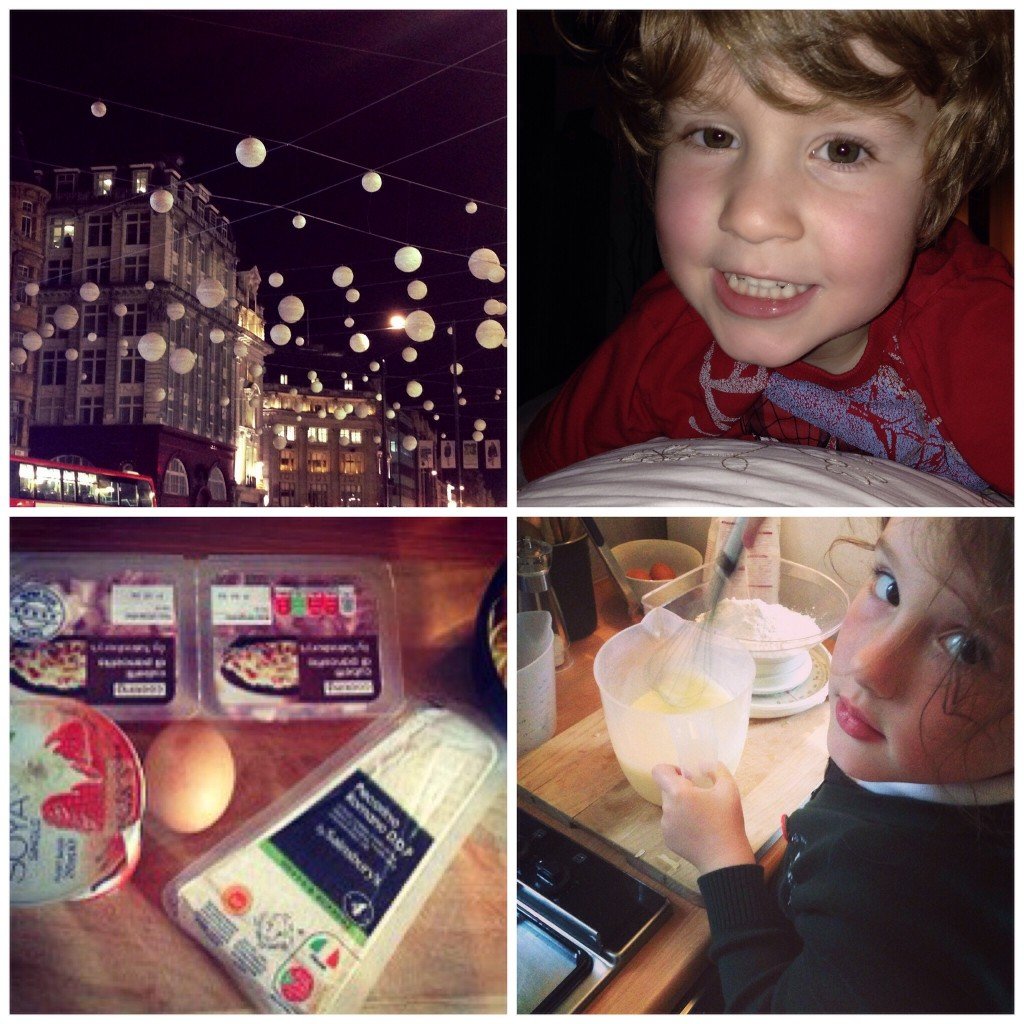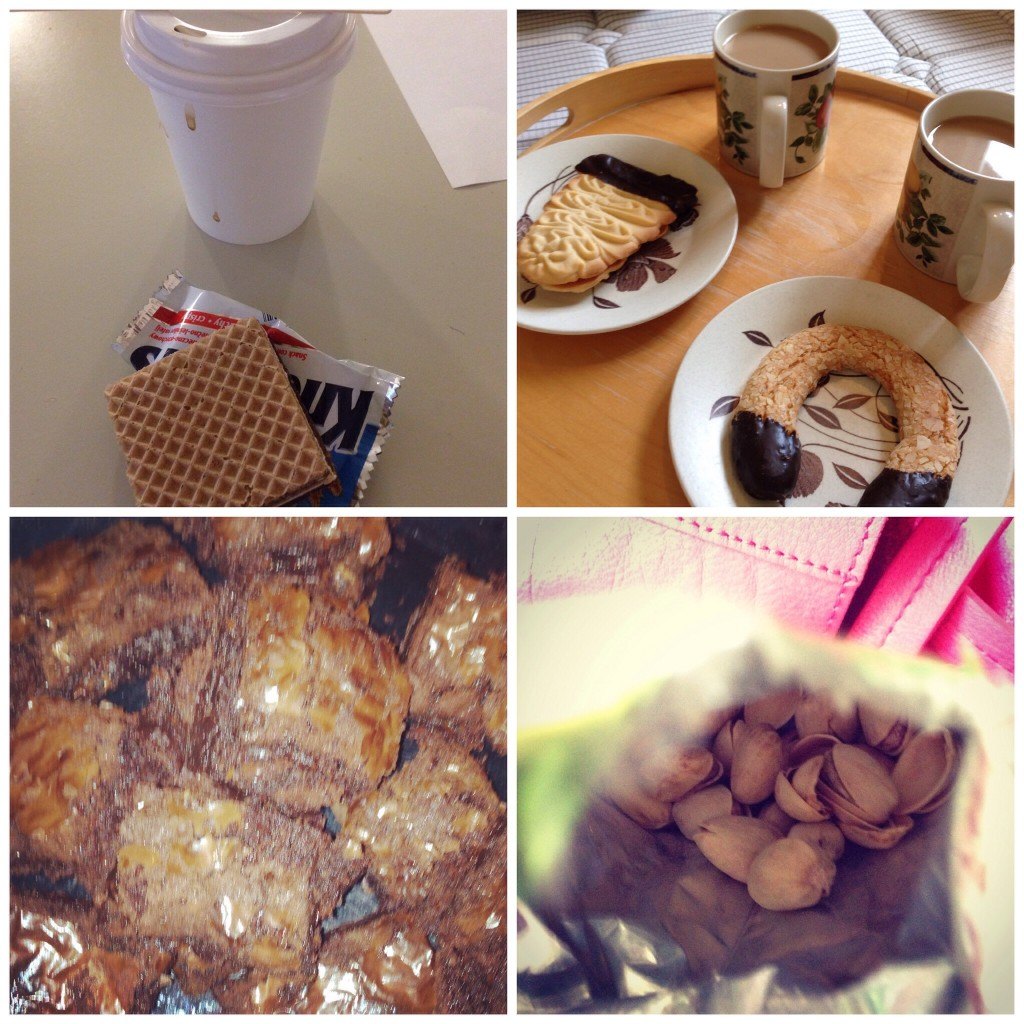 You also have Little Boys doing homework, unimpressed assistant chefs ("Please don't take my photo, I am BUSY trying to cook!!") a trip to London by night for me, and a very cheeky little face.
And the usual cakes, coffee and food pictures….
That's it for this week, short and sweet! 🙂