We, here in the Mad House of Cats and Babies LOVE chocolate, and firmly believe a little treat every now and then is good for you. LSH loves dark chocolate and so do the children, and I love milk and white chocolate, so we all have different tastes.
We were recently asked to review some chocolate from Hotel Chocolat and were so delighted with what we were sent that we decided to treat our readers to something special….
Want a slab of chocolate, with creamy milk, silky white and smooth dark chocolate all in one?
You need a Wham Bam bar and this one is not little either.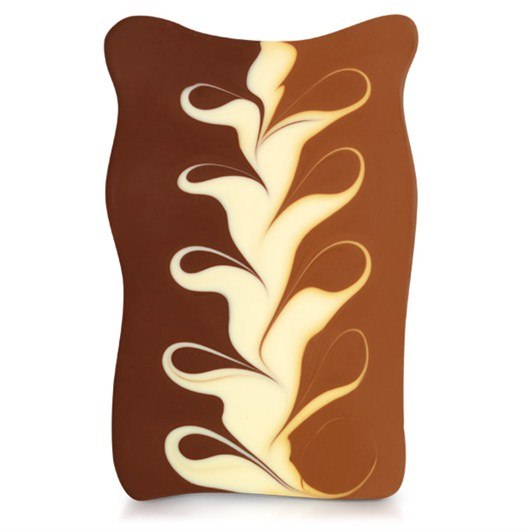 "A chocolate extravaganza with swirls of milk, mellow caramel and creamy high-cocoa white chocolate – for those who love a little bit of everything. 
When you pour molten chocolate onto the cool marble of a chocolatier's table it naturally sets into a fabulously curvy, fluid shape. This was the inspiration behind the design of our half-kilo Giant Slabs, icons of the Hotel Chocolat range. Much admired, often copied, never equalled. We think our iconic Giant Slabs are works of art, and we hope you agree"
So, we have a full sized, 500g Triple chocolate Wham Bam, worth £16 to giveaway…. It could be a present for Christmas for someone, a special treat for a birthday, or just to keep to yourself (and if you eat it all at once, then we won't tell anyone!)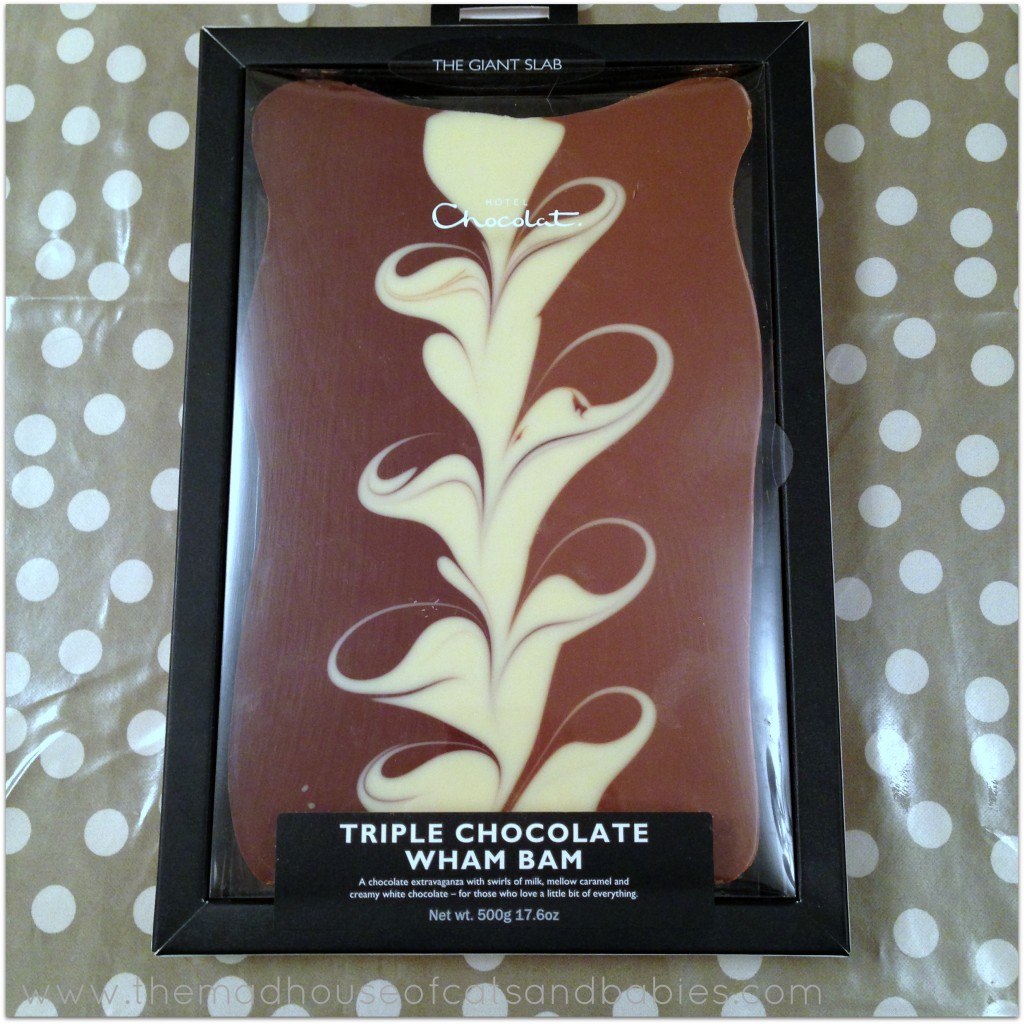 What do you have to do to win this?
Tell me what your ideal time out, with a treat of chocolate is? Do you curl up with a book and some chocolate? Movie nights with a box of your favourite chocolates? Sneaking a piece in the kitchen whilst the children aren't looking to keep you going? Tell me in the comment section. The winner will be chosen at random by Rafflecopter. The winner will be announced on the 25th November.
Enter:
Terms & Conditions:
You MUST leave a comment on the blog and Tweet. All entrants who do not complete this part will be disqualified.
No alternative prize or cash substitute will be offered. 
I will ship internationally, but you will have to pay postage. Free postage to UK and Ireland winner.
Winner will be notified within 2 days of end of give-away, by e-mail
Item will be posted within one week of notification, registered post (UK only free)