This Sunday, the clocks go back, one hour, for the winter time clock change. We get one "extra" hour, in our day. One hour might not seem a lot, to most of us, but actually for SOME families, that's a lot, and it is very precious to them.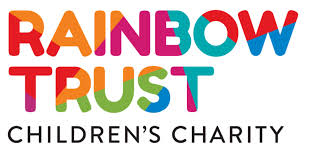 Some families are facing what I, and most parents would consider the worst thing they could imagine. Every day, families are facing the loss of their child, to a life threatening or chronic illness. This is something the whole family has to face, and is devastating and heartbreaking, for everyone.
As a paediatric nurse, I worked with many families, with children fighting long term illnesses, or chronic health issues that meant their quality of life was severely compromised, or the length of their life was going to be much shorter. In fact, my daughter is named after the first child I looked after, as a nurse, working in a hospital in London, until she died, aged 11, after a long battle with health issues, from birth. I knew her for only a short part of that time, but she and her family left a strong impact on me, and I wanted to remember her. I know that I cannot understand truly what families like hers and many others go through, but I do have some idea of their struggle, from a medical point of veiw and every hour, especially those possibly, and often certain last ones are so precious.
This weekend, as the clocks change we all have an extra hour. We could choose to just let it slide away, or we could do something to help a family/families who are going to be fighting for that extra time with their loved ones.
The Rainbow Trust is holding something called the Big Hour Tea Time. Asking people to do something to raise money, or donate money to help them help families.
"Rainbow Trust supports over 25% of the 6,000 families in England who have a child aged 0-18 years of age with a life threatening or terminal illness and need the bespoke support we offer. We support the whole family 24/7, 365 days a year, regardless of diagnosis. We support the whole family including parents, carers, the unwell child, brothers, sisters and grandparents. Any family can receive support from the moment of their child or young person's diagnosis"
If you have an extra hour this weekend, will you do something for the Rainbow Trust? Or would you donate, to enable them to help those families who need it? You can donate here and also read more about the valuable and much needed work they do.
One hour doesn't seem a lot, until it might be your last. What would you do?