Welcome to our week in photos. Little snippets from Facebook and Instagram, of the madness in our week. Usually there's a cat, coffee and food of some sort thrown in for good measure.
This week, we have a doggie house-guest. It's been interesting, having a dog about the place. Little Man LOVES dogs and would like us to have one. Maybe in a year or two, we shall see. The cats have NOT loved it, and Dougal Dog has learned that if Layla says she doesn't want him near her, it means he will get a swipe on the nose and a strong languaged mouthful from her if he doesn't back down. We shall miss him when he goes back to his family next week.
So, we have…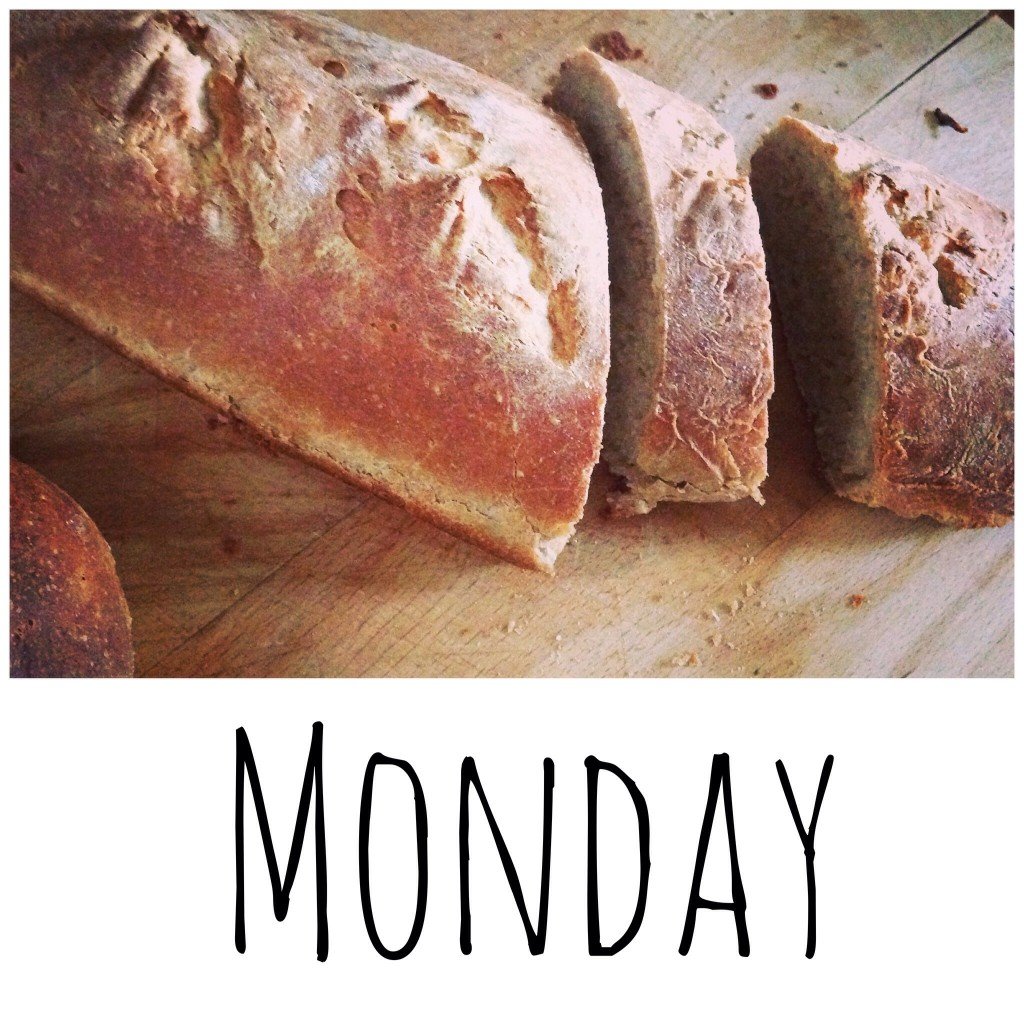 On Monday we made Sour Dough Bread, well the children actually made it, I just loosely supervised bits like putting it in the oven and slicing it. You can find our recipe here.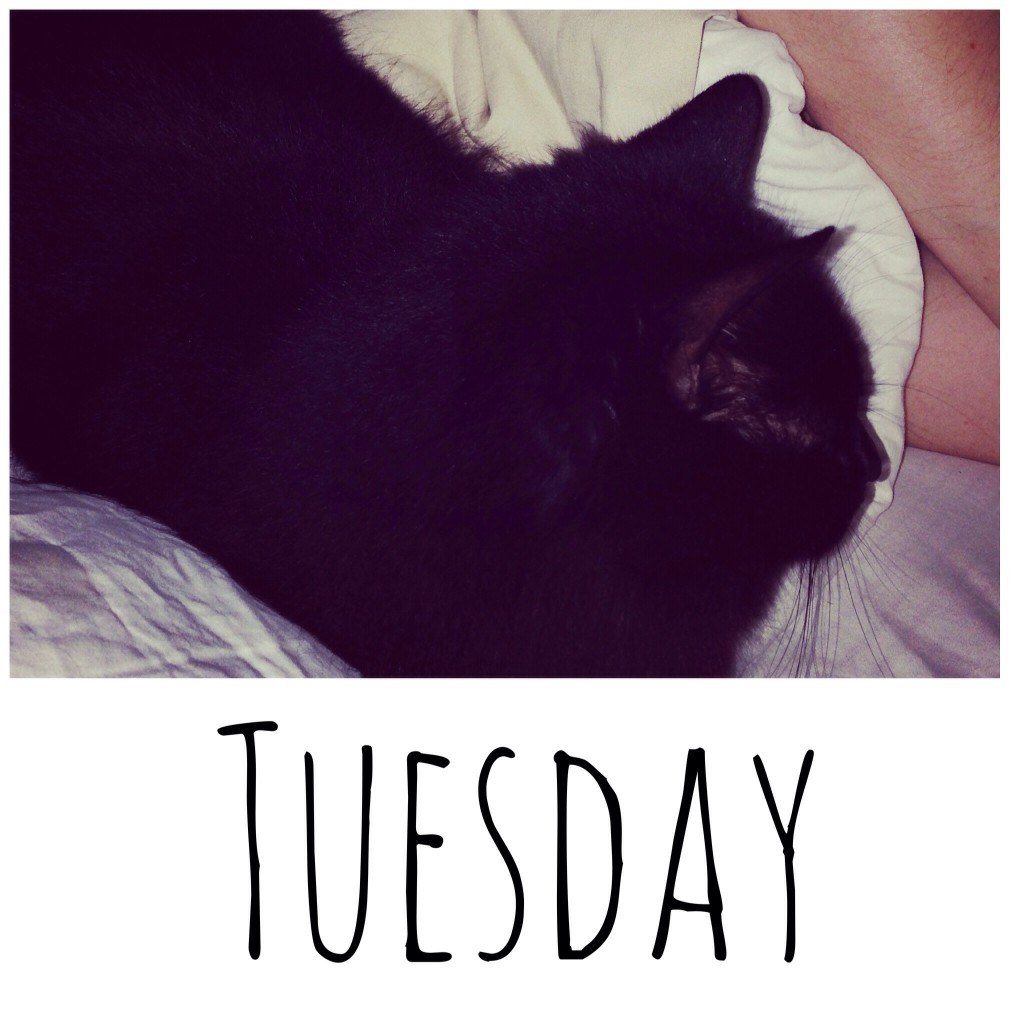 Layla got to play comforter for the other adult in the house who came down with the stomach bug, and spent two days in bed. Thankfully he is recovered, but it wasn't a fun day or so for him. The tummy bug is grim, I am hoping the kids have avoided catching it.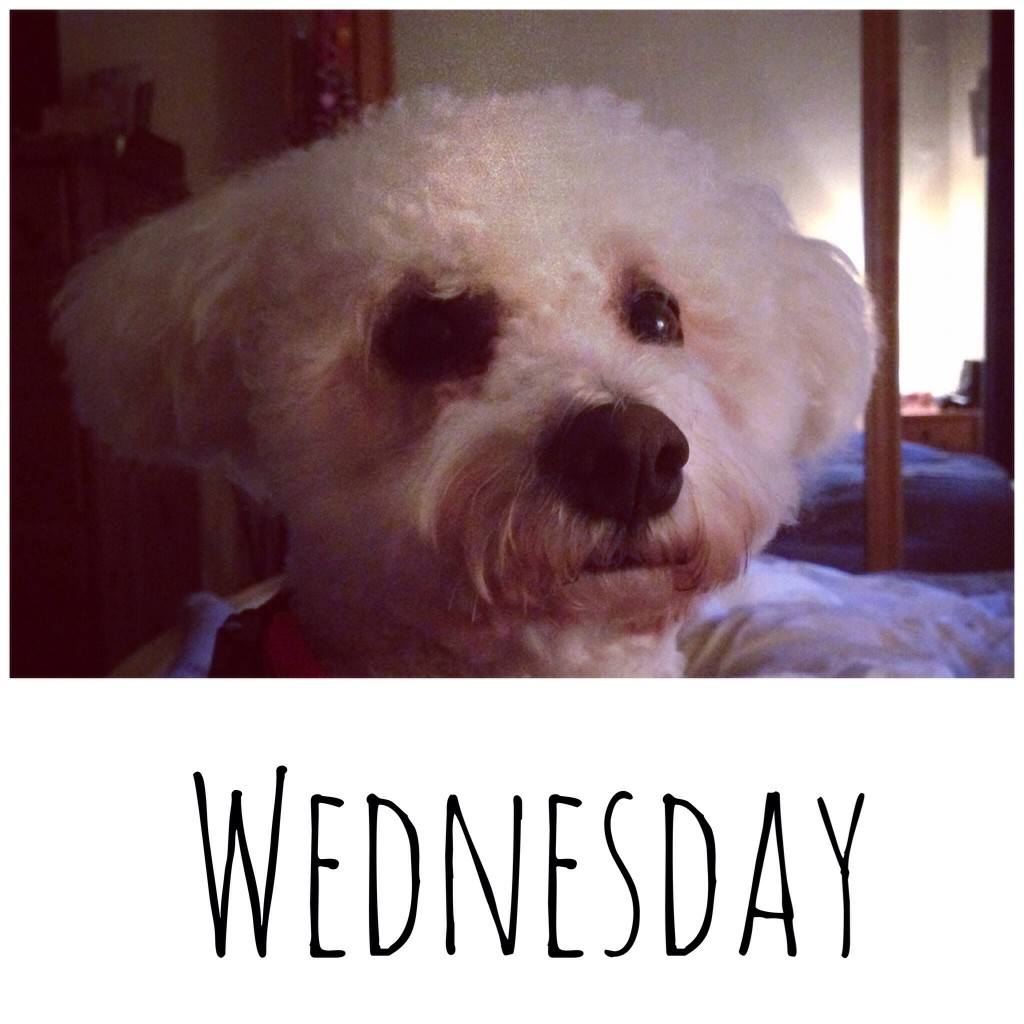 Dougal the dog arrived for a week, to stay. He has settled in well, annoyed the cats, and I have enjoyed my late night walks with him, before bed.
On Thursday, we visited the Christmas shop. The reindeer caught my eye, I am still trying to persuade LSH that we should get it, life-size and all! 😉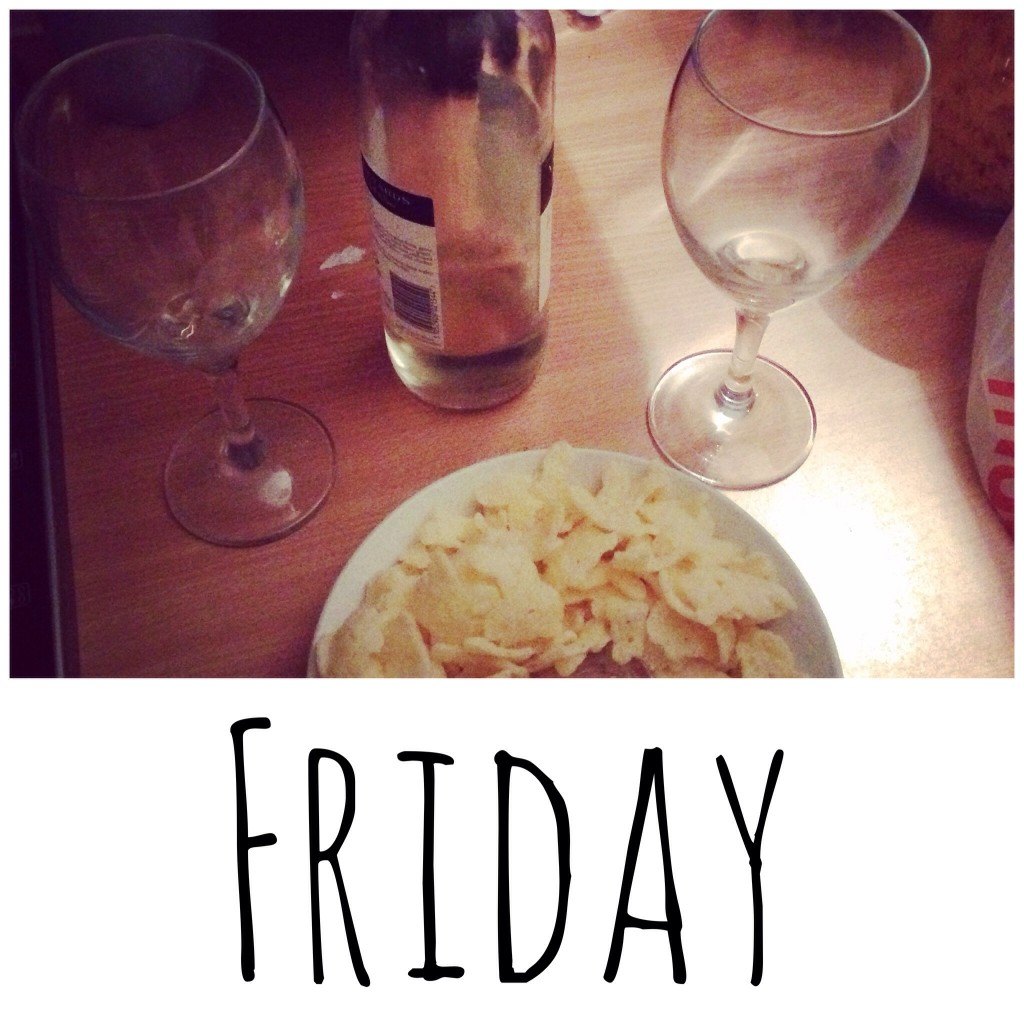 A sophisticated snack for parents, after a long day. Pomme Bear crisps go well with a cold glass of white wine, don't you know?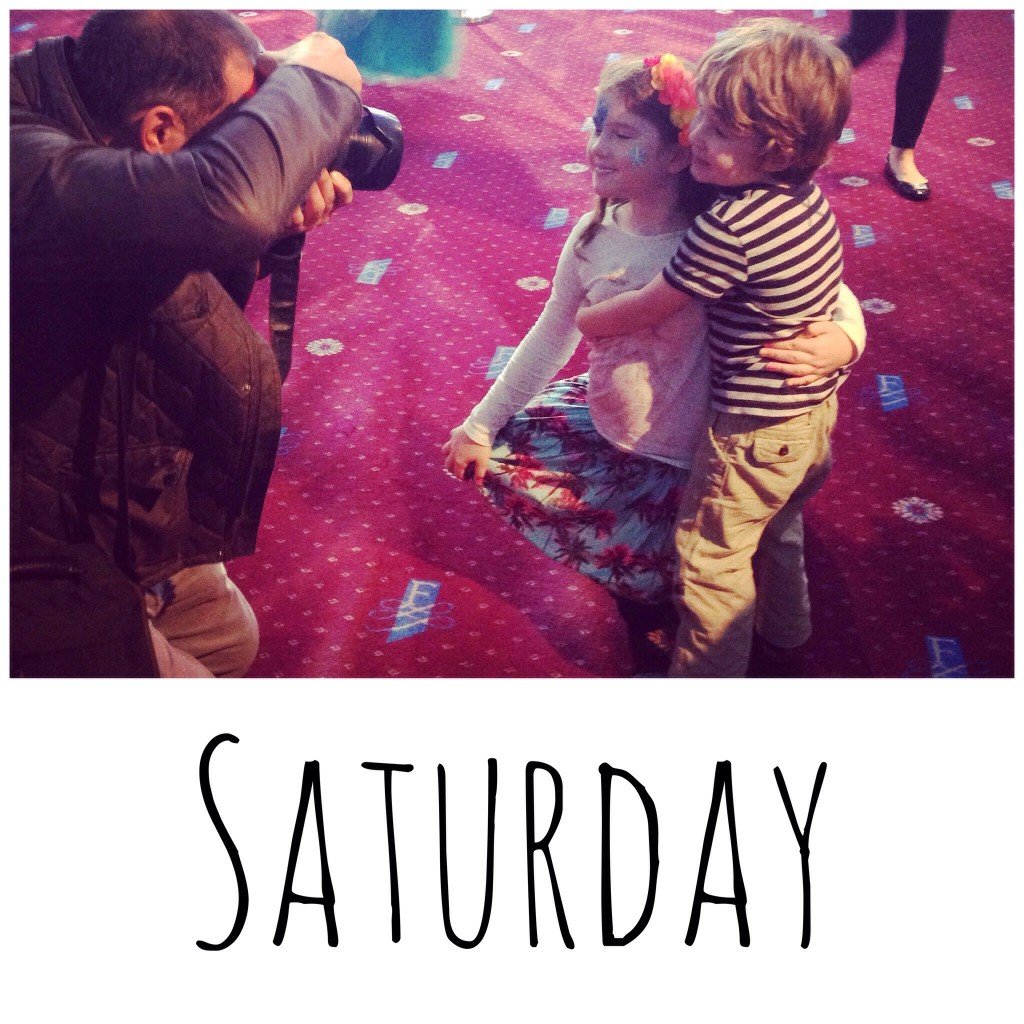 We went to Fairfield Halls in Croydon, to see Frozen, the sing-along version. The kids had a blast, as you can see, and have no issues with posing for the press! Yes, we sang along, loudly. More to come on that, later in the week!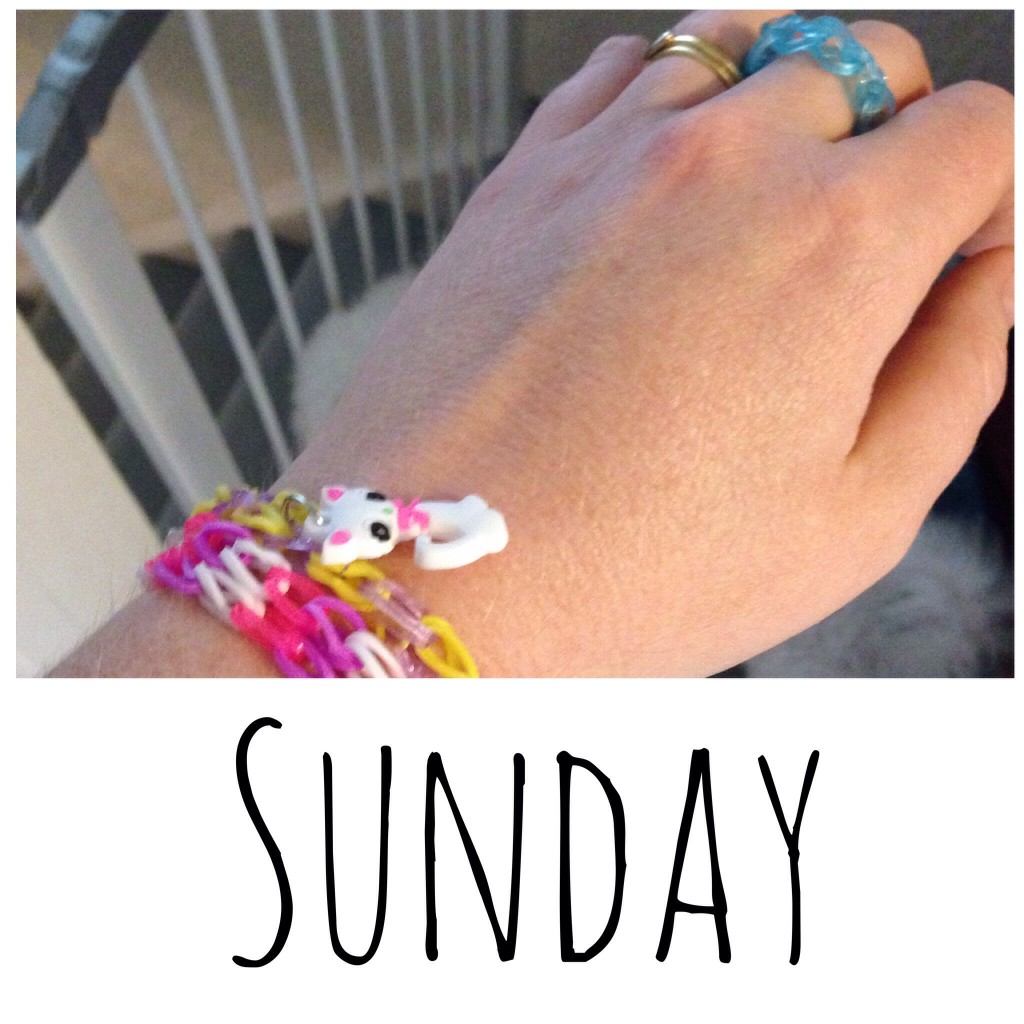 For some reason, Loom Bands have loomed back into our house, and Big Girl has gone a bit mad and is making me lots of accessories of the loom band kind. I now have more bracelets and toe rings than I can ever wear (toe rings are so not my thing) and she is threatening to make me a dress and matching knickers… Lucky me! 🙂
So, that's our week in photos. How was your week?