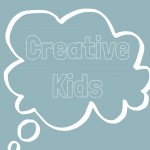 It's not a secret that I am NOT a crafty Mummy. I often struggle to come up with creative crafts and things to do with the children. Thankfully both my children make up for my lack of creativity, each in their own way, and a lot of the time they come up with some AMAZING things and I know they didn't get their creative skills from me!
Last week I was feeling under the weather and when they decided they were fed up and started to make themselves stick insect houses and decorated them (after watching a BBC programme on insects) I pretty much sat back and watched as they let loose and produced their master pieces!
They made two houses complete with food, bedding, and actual inhabitants and eggs too. I literally had no input other than to help rip up sticky tape as required.
They worked beautifully together, cooperated and collaborated I am full of awe at the results (and it meant I could rest, whilst they worked, which was a bonus!) what creative kids I have!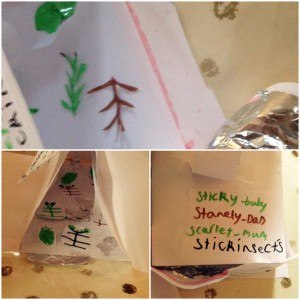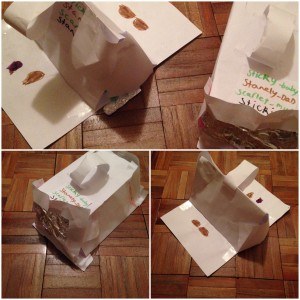 Now, we have a problem, because they've decided they want REAL stick insects. I think we'll have to see about that….;)