We recently shared how much we liked The Story Time Sounds App, but now you can add some jingle and fun, with some Christmas sounds that have been added to the app. This is a great addition to the app from Not On the High Street.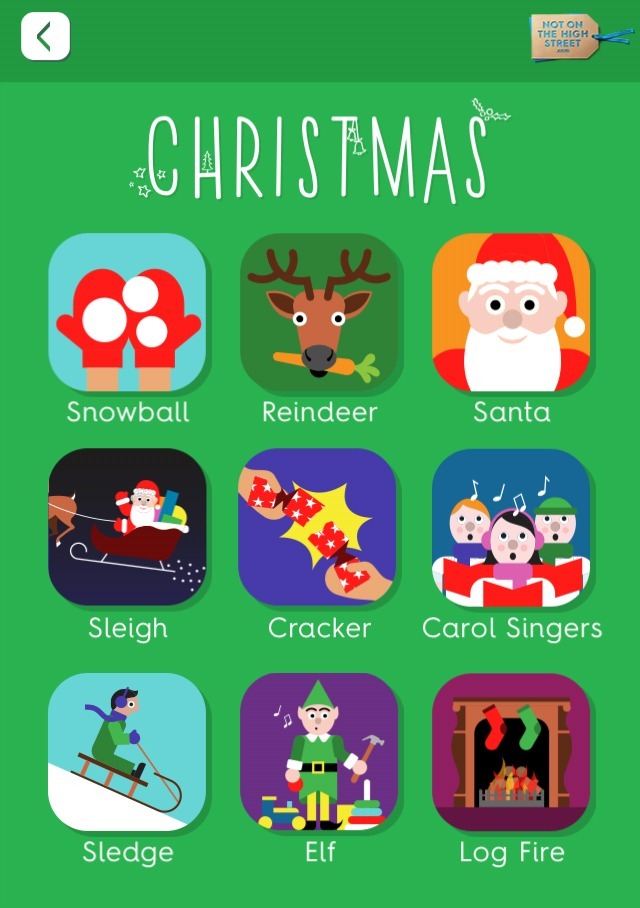 You have everything from sleigh bells, to and elf, the sounds of a log fire, Santa & his reindeer, snowballs, to crackers being pulled. Brilliant for getting little minds working on fun stories for Christmas. My particular favourite is the log fire, and the sleigh, the children like Santa and the cracker!
If you have already got the orginial app, you simply need to go to your update section, and click to update it, and the Christmas sounds will upload so you and your children can enjoy them, if you would like to try the whole app, with the Christmas sounds added you can download it from here. Enjoy some fun, and get into the Christmas spirit, technology is clever, isn't it?