Happy New Year.
Welcome to our week in photos. Actually, this week, it's technically two weeks, because I took a break and saved up all our photos from our amazing holiday, to share now we are back, so this week you get a lot of photos of what we got up to, scenery, sights and food!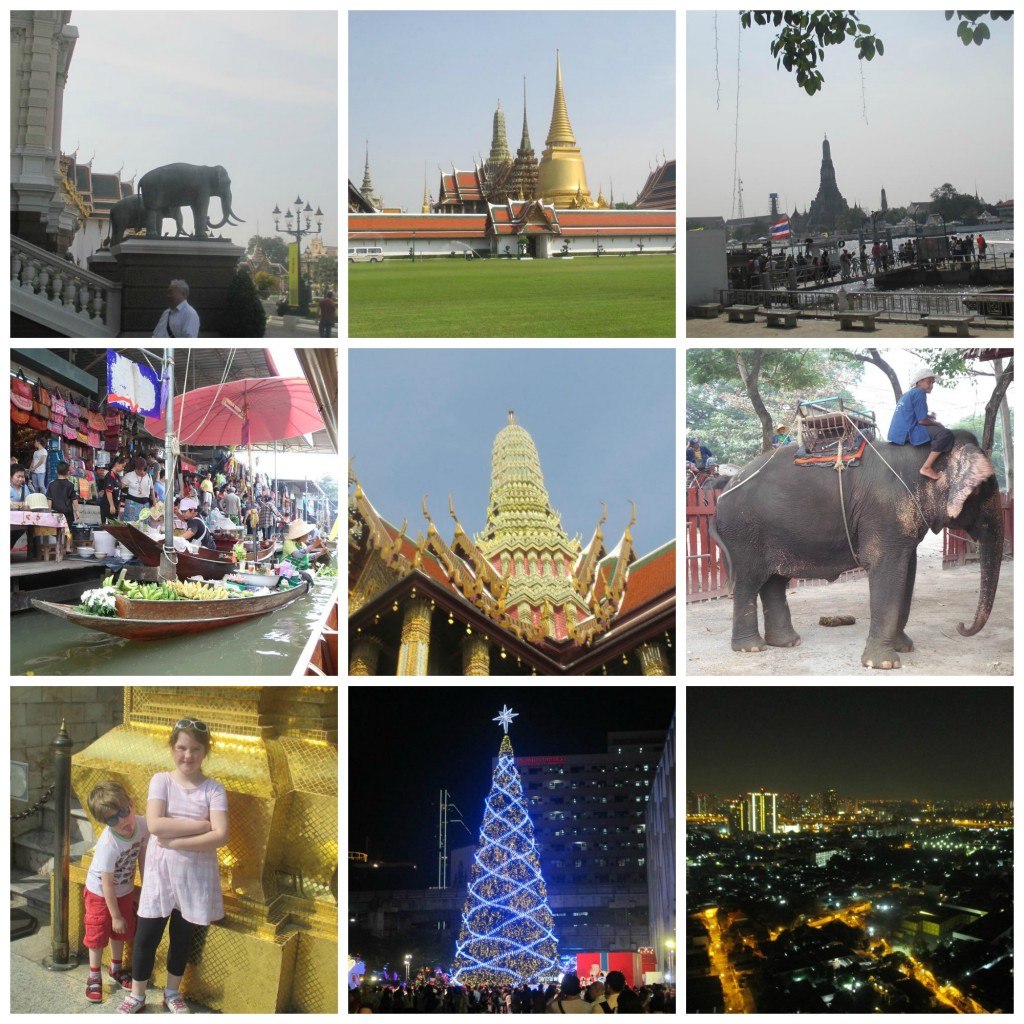 We had an AMAZING time, and we were very spoiled by my dad and his partner, who took time to show us around, all the sights I remember from childhood (I lived there as a child, for a few years) and also some new things. We enjoyed it, the children coped well with the heat, and lots of sights, sounds new experiences and trying new foods. We visited the floating market, road an elephant, some very beautiful palaces and sites and enjoyed the Christmas decorations and general life in Bangkok. We are already planning a return visit, not sure when, but it's on the cards. I did even say to both my Dad and LSH that I would consider returning to live there, who knows what the future holds….?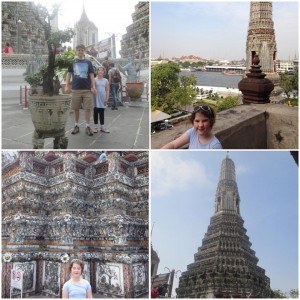 LSH and Big Girl climbed Wat Arun, otherwise known as The Temple of the Dawn, I stayed on the ground, watching, my knee was not up to the climb, it's pretty steep, with amazing views. We road boats, and loved the Skytrain, which is the easiest and most efficient way to get around Bangkok and makes our London Underground look archaic.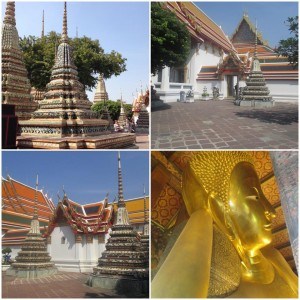 There are some beautiful sites to see. I love the detail and amazing architecture you can see, and the work and history that has gone into the temples and palaces. We visited the Grand Palace, the Reclining Buddha and also the Emerald Buddha. I remember all of these from childhood, but they are still as beautiful and interesting, as I remember.
The food is amazing. We ate out every day, because meals in food courts, cafes and on the street is amazing, tasty and very reasonably priced. It has been a bit of a shock to come home and cook again. We tried all sorts of foods, and enjoyed some old favourites and enjoyed some spicy new ones!
These are not all the photos, you can always find and follow us on Instagram to see more of what we got up to.
How was your week?