Welcome to our week in photos, mostly taken from Instagram and our Facebook page. Snapshots from our week, usually with cake, cats and family antics included…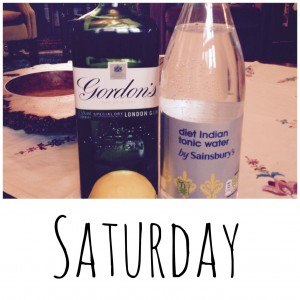 This week and last weekend were busy. We went to visit LSH's aunt in Essex for a belated Christmas family lunch. This was my Christmas gift. I had no idea gin came in such big bottles and I am very appreciative and will enjoy it, it should last me a LONG time! 😉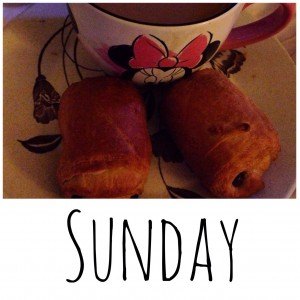 On Sunday, we did LOTS of homework, I needed fuel to be able to cope…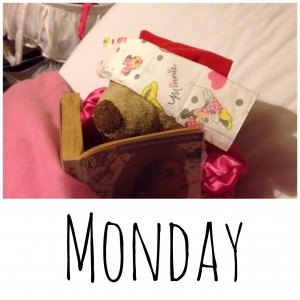 On Monday, Buttons the Bear and I decided we were going back to bed, in style. I wish I could have actually reteated to bed with a book, sadly, that didn't happen!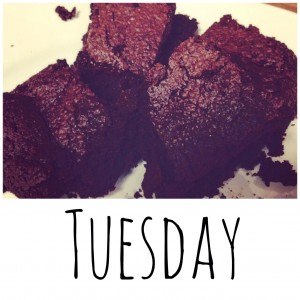 On Tuesday we started back with our toddler music classes and of course my week wouldn't be complete without a gratuitous cake photo so you can have some rather good chocolate brownies to admire. (They all got eaten in short order, Tuesday's are NOT diet friendly days!)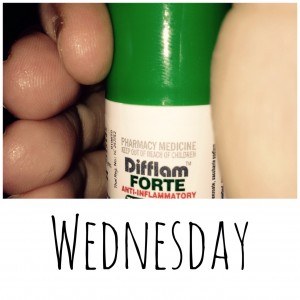 I have had an awful bout of viral tonisilits to go along with the sinus infection (which thankfully seems to have gone) and this stuff is amazing, for pain relief and for getting my voice back (my children think it is hilarious when I loose my voice of course!)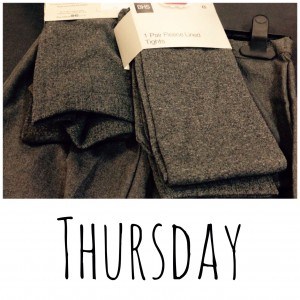 Thursday I went school uniform shopping, which frankly, is a form of parental torture…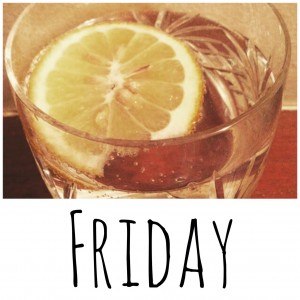 On Friday I broke out the gin, after some bad news about my knee (more on that later next week) and that helped me to end the week off!
So that was our week, how was yours?