Welcome to our week in photos. Snapshots from the crazy life round here. Usually coffee, cake, grumpy cats and chaos…. You can find more on our Facebook page and Instagram too.
This week, all I seem to have done is take photos of food. Some of it health, some, ahem, not so. Also BLUE crisps, they actually are made from blue potatoes. The kids loved them…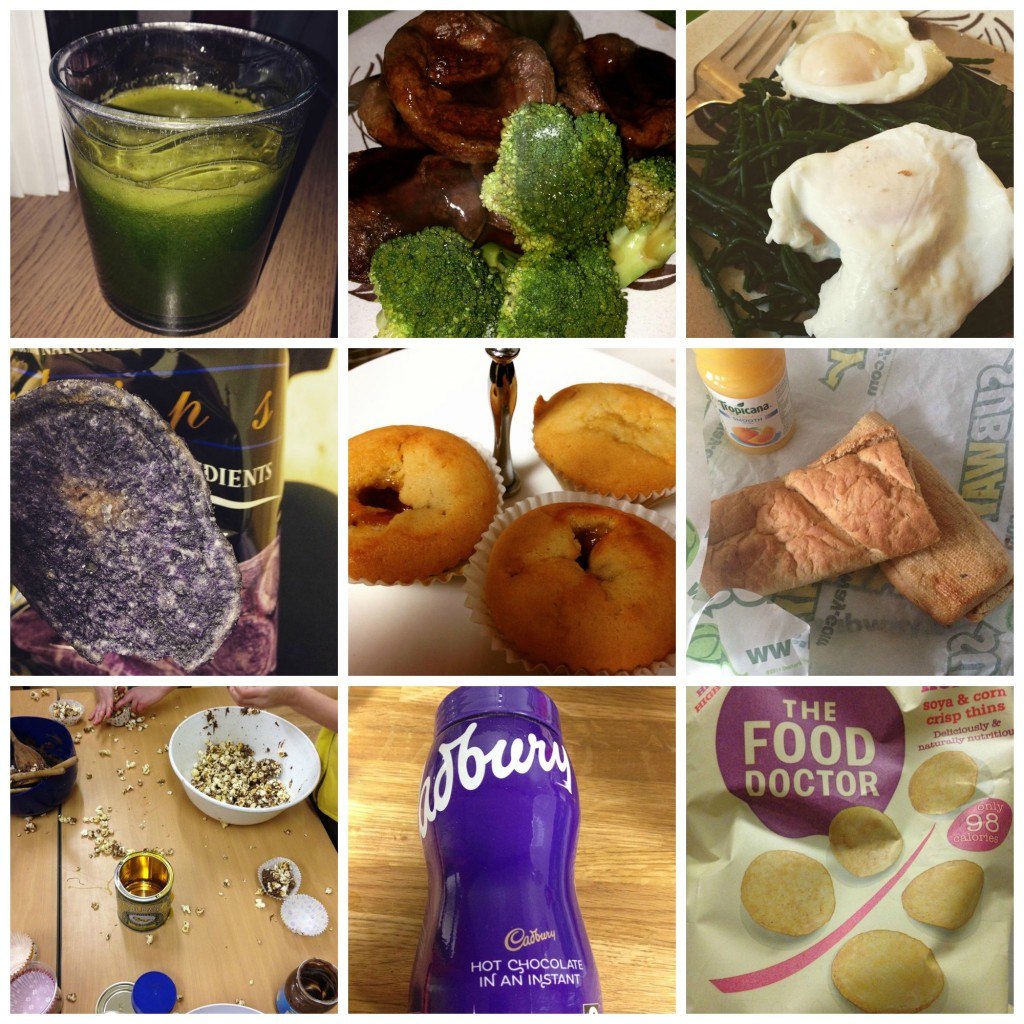 Swamp juice, as my children call it, actually it's veg and fruit, from my new to me juicer, it tasted better than it looks
LSH makes better toad in the hole than I do, I taught him well
Continuing my love affair with samphire..
Blue crisps
Almond cupcakes (not made by me)
Ahem, a not so healthy breakfast!
Getting sticky making popcorn balls with Brownies, to celebrate National Popcorn day (who knew that was a thing? I didn't before this week!)
That jar of hot chocolate had me totally bemused, you will have to come back and read next week's Friday Rant to find out why
Those crisps tasted weird, I must admit, some "health foods" are overrated!
LSH and I were able to go out for dinner this week, alone, on a date night. Spanish tapas was on the menu. Admittedly we were both REALLY tired, after a bad week of sleep but we had a fabulous evening, and ate a LOT of garlic aoli which is amazing but not terribly sociable. The Sangria isn't half bad either! 😉 (Thank you to Vanessa who kindly babysat for us, we will be returning the favour!)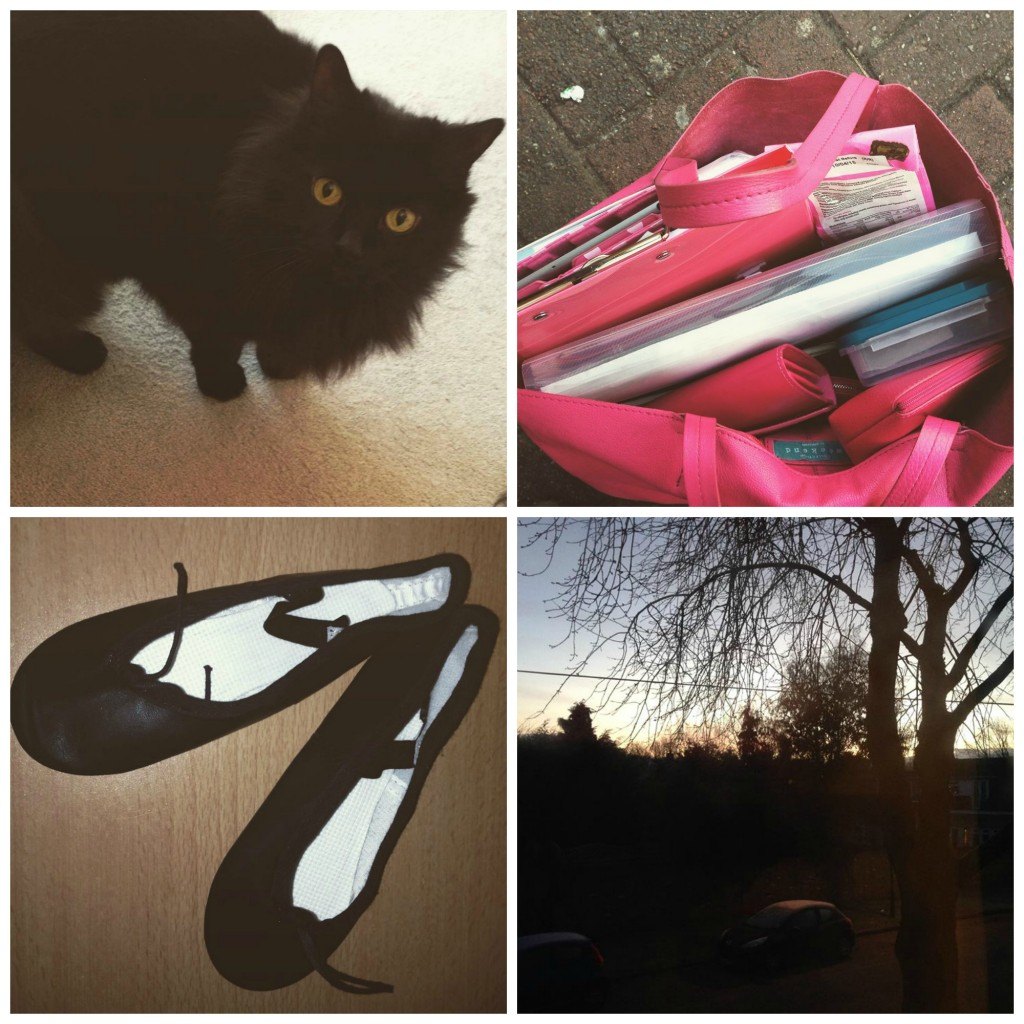 The obligatory grumpy cat photo
My bag needs a clean and sort out, it is starting to get way too heavy
New dance shoes for a certain Little Man
Stunning, but utterly frigidly cold sunrise
That was our week, how was yours?