I thought it would be fun to start of 2015 with a light hearted (most of the time) linky or blog sharing attempt. Anyone can join in and if you don't have a blog you can share on your Facebook or social media instead.
We have had little or no wifi or internet this week so I haven't been able to work on the nice image I have in mind, it should be ready next week. Feel free to use this one or your own.
The rules are simple and few:
I will come up with a suggested theme for the week and name my own three things within that theme, then I will post and share. I might tag a few people too to get things going. You do the same, on whatever platform you want. You can add your link at the bottom to you page or blog post. Name 3 things?
Last week we had fun naming 3 things that were essential to our daily life. Tea, coffee, iPhones and cuddles from our children featured as some of those things. Thank you to those that linked up or shared on Facebook!
This week, I am going to be showing my age, and revealing my 3 teenage famous crushes, and asking you to do the same.
I was born in the late '70s and grew up with pop music of the 80's and 90's so you will definitely be able to tell how old I am today, ahem.
My 3 choices are
1. The bloke from Aha, who no one when I was at school could ever name, but we could sing all the songs, and we all had the posters. The two blonde blokes had nothing on the brunette, I think lots of people can relate?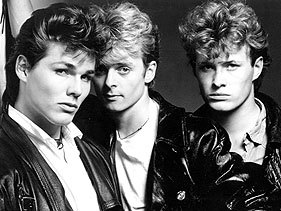 2. George Michael. Yes, I know, we all know now, but it really didn't matter, (I am sure he wrote a song titled that?) and I had lots of posters and loved all the Wham songs and later his own work. He actually replied to a tweet I sent him, when he had been so unwell a couple of years ago. I told him I hoped he was better soon and he replied to say thank you. I definitely reverted back to my adolescence with that! 😉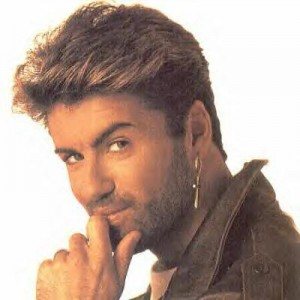 3. Tom Selleck. Must be the moustache. My mum and I used to watch his movies and programmes. Magnum was my favourite, and who can't think he was adorable in 3 Men and a Little Lady..?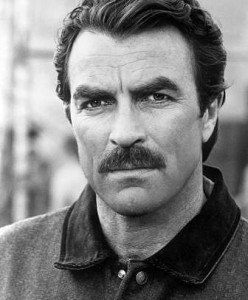 Ps LSH knows all of these and is very secure! 🙂
So those are my three choices this week, please feel free to share yours and ping me a tweet, share on social media and have some fun reminiscing!