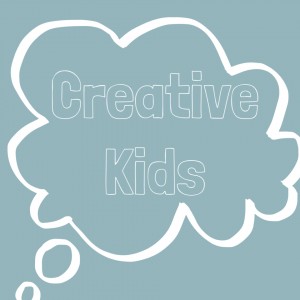 Welcome to creative kids. Mum is rubbish at crafts, but she likes to find other ways to encourage creativity, using imagination and having fun making things… No glitter allowed! 😉
This week's creative kids, is a sweet, slightly sticky one. I was asked a few weeks ago if I would be able to come up with a cooking idea for Valentines day, for cooking, in the Reception classes at our children's school. A group of parents take it in turns to cook with 12 children, in two groups each week, making enough of whatever we are creating for each child (and that is 60 children) to take home at the end of the day. I thoroughly enjoy cooking and baking with children, so I really enjoy these sessions and I think the children do, and we usually create something nice for them to take home. We normally aim for not too sweet and mostly healthy items, but I decided to go wild and let them decorate sugar shortbread cookies this week, and because Valentines Day is coming up, we made them heart shaped.
I was very surprised and pleased both at how well the cookies turned out, and how well the children worked to decorate them. They concentrated beautifully and happily went slightly wild with lots of sprinkles and icing. We made 60 little heart shaped, iced biscuits, each child got one to go home with, and I was told they were delicious (I didn't get to try one!)
The recipe for the cookies does require a bit of work, and it does make a rather a large amount. You could halve the recipe, if needed, or make the whole amount and freeze half, for another time. We used the whole amount for this recipe. It is an American based recipe, measurements are in cups. You can find the original recipe here. I have tweaked it slightly to work for us. This recipe is perfect for kids, and you can make almost any shape you want with cookie cutters.
You will need:
1 1/2 cups butter, softened
2 cups white sugar
4 eggs
1 teaspoon vanilla extract
5 cups all-purpose flour
large sheet pan, lined with parchment paper and cutter of your choice (we used a heart shaped one)
Heat oven to 200 degrees
What do do:
Cream the butter and sugar together, until fluffy, then add the eggs and vanilla and beat until well mixed and lighter colour.
Add the dry ingredients and mix well. It will get very "dry" and crumbly but that's ok. Mould it together as much as you and tip it into some cling film, wrap it up, and chill it for at least one hour, the recipe says overnight, but I left it for two hours and it worked well.
When the dough is chilled, put it on a well floured surface and kneed it until it is formed together, then take half the dough and roll it out to approx 1/2 in thick. Use your cutter and cut out as many cookies as you can, then you can re roll and use the scraps. I then put these in the oven, to cook for 5-6 minutes until golden, and cut out the rest of the cookies from the other half of the dough and repeated the process.
Allow to cool on a wire rack, then go wild icing them.

What have you been creating with your kids today?