Welcome to our week in photos. Snapshots from the crazy life round here. Usually coffee, cake, grumpy cats and chaos…. You can find more on our Facebook page and Instagram too.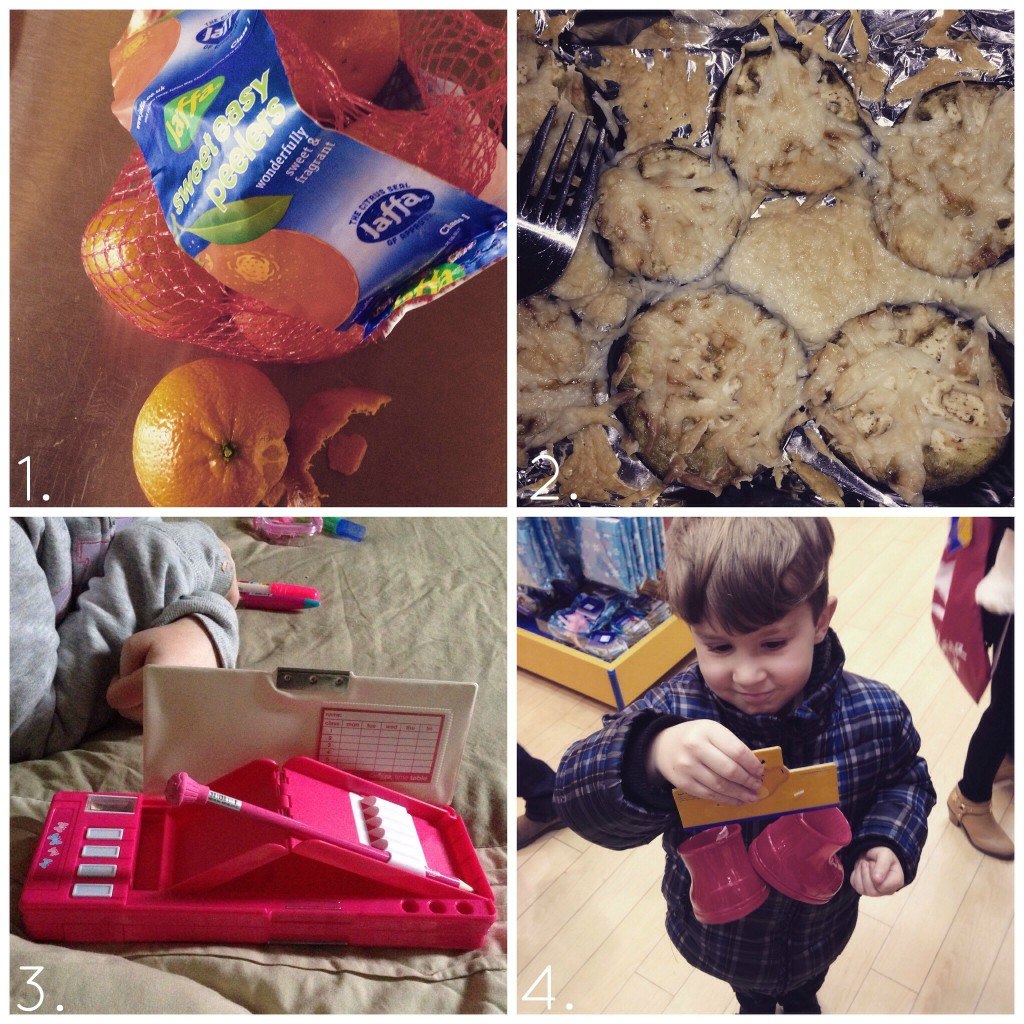 1. Easy peel oranges, unless you are me, of course

2. I am enjoying a new eating regime, less carbs, low or no sugar. Grilled aubergine with goats cheese, here.
3.Reliving a childhood desire, a magic compartment pencil case for Big Girl.
4. Little Boys spending hard earned pocket money on boots for his Build a Bear.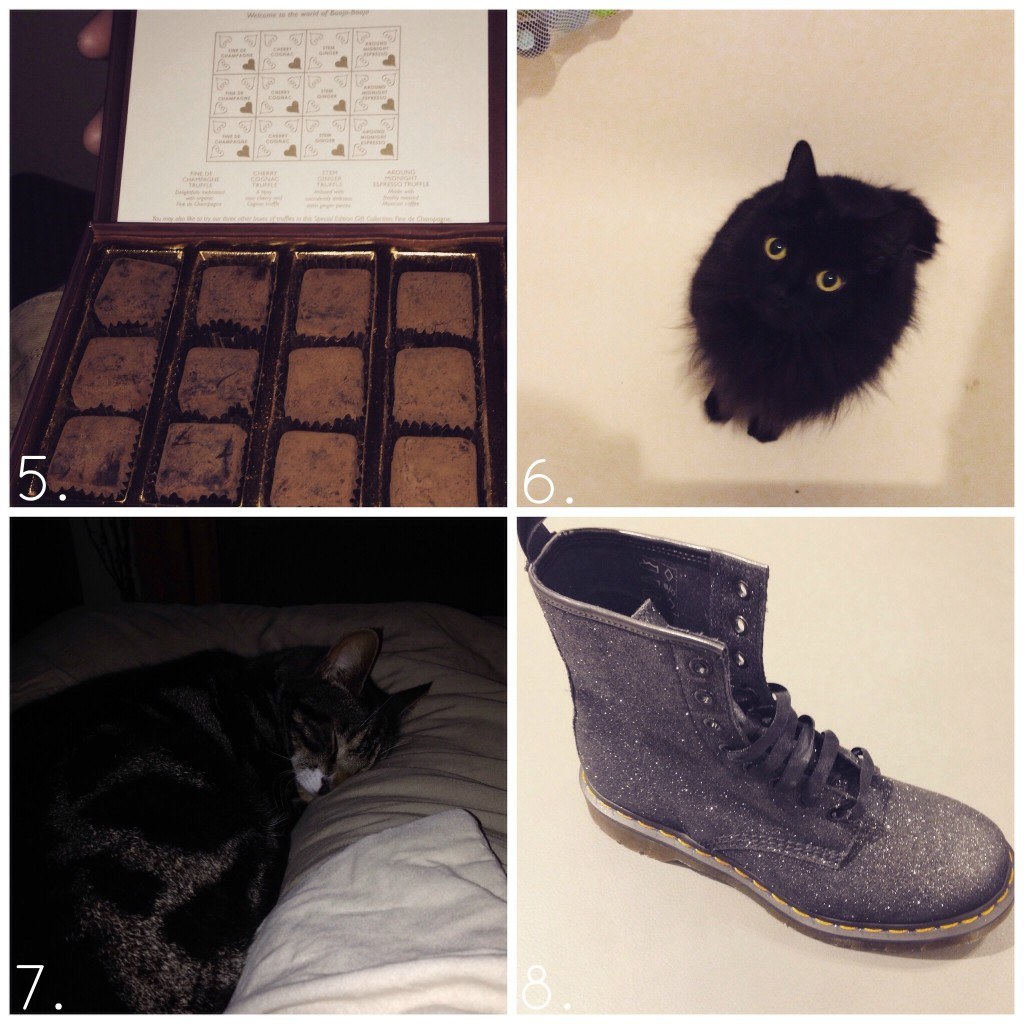 5. Booja-Booja chocolate, given to us by a lovely friend. I have been super good, and only had 1 so far. They are DIVINE!
6.Cat in the bath, I never pee alone!
7. Poorly boy cat, thankfully he is on the mend now
8. Sparkly Doc Marten boots – I MUST HAVE!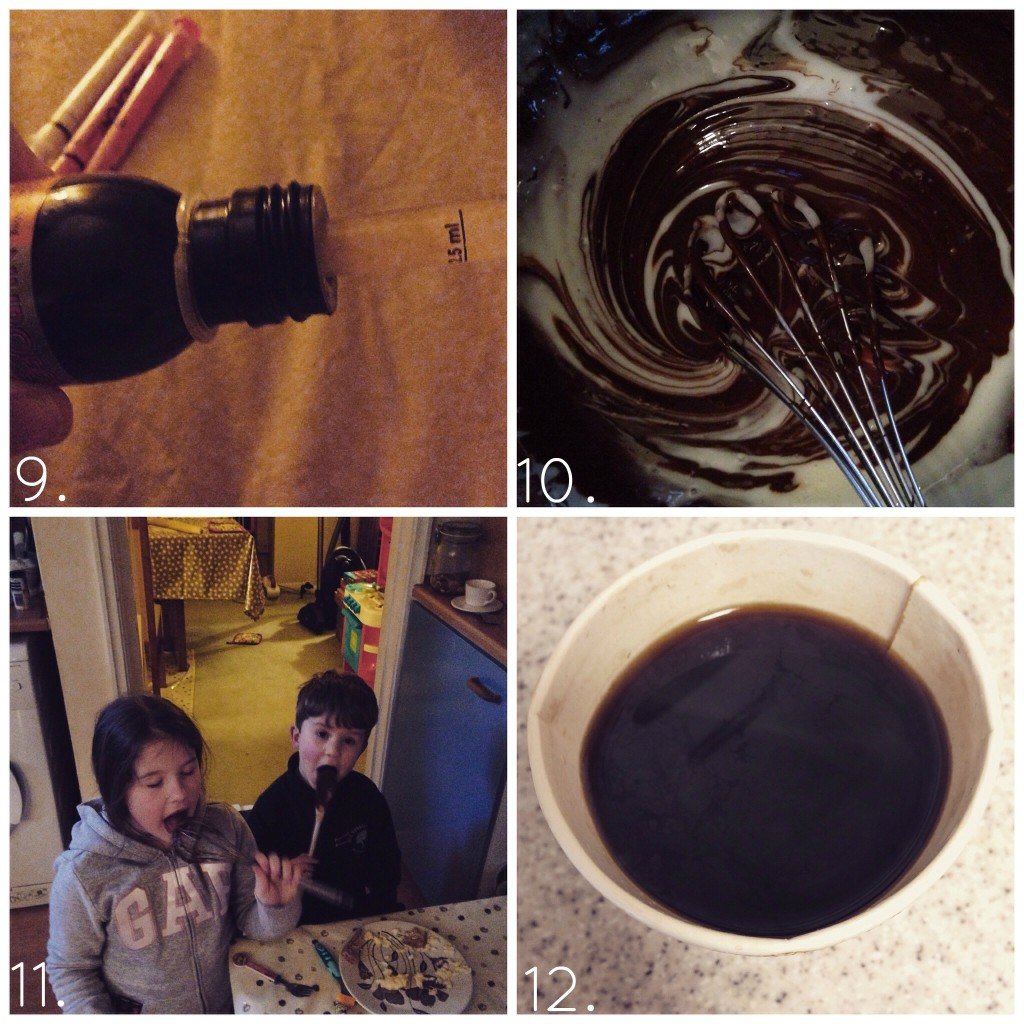 9. Big Girl wasn't well this week, but is back to normal now.
10.Chocolate truffle recipe in progress, on the blog next week.
11. Tasting the chocolate truffle mix, they approve!
12. I am drinking black, sugar less coffee, don't all faint at once, I am actually learning to like it.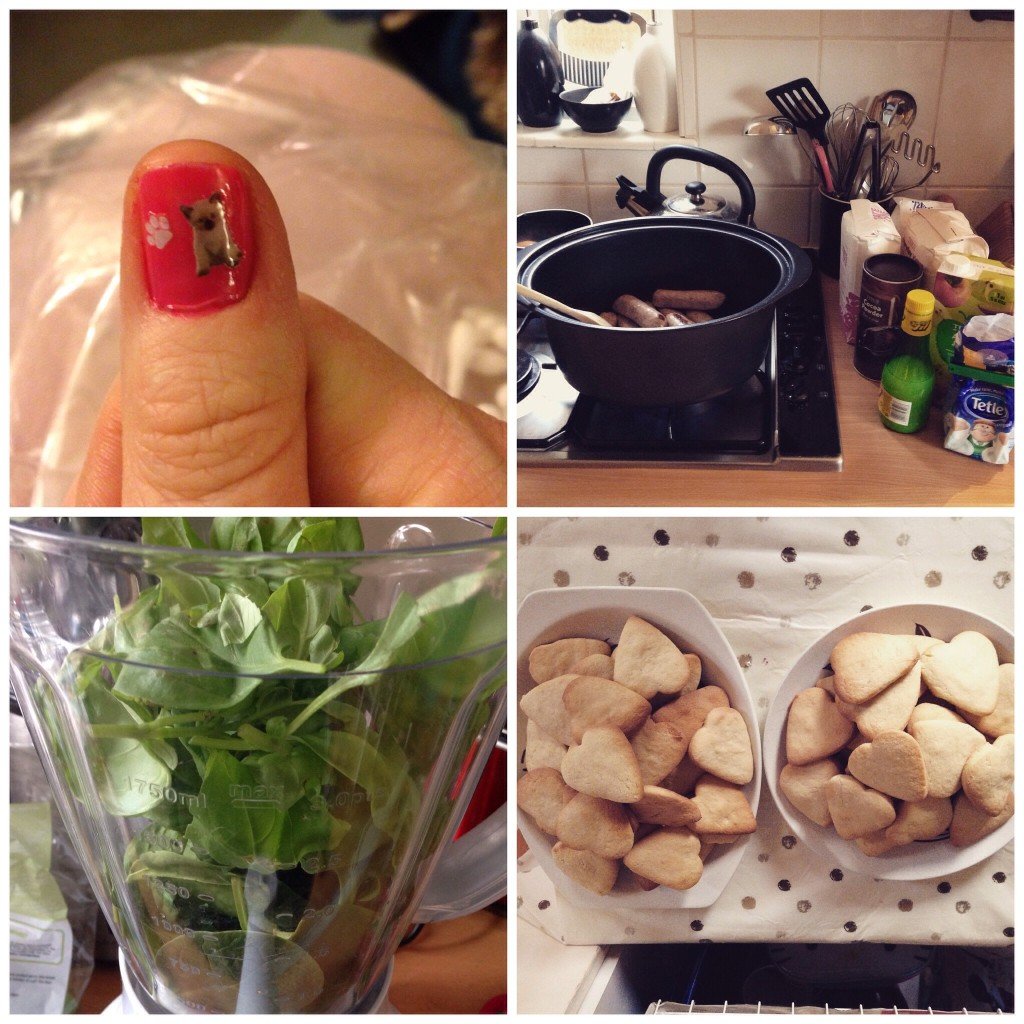 13. Nail bling, after Big Girl's belated party.
14. Multi tasking, I love my slow cooker!
15. Making home made pesto, it was yummy.
16. Make 60 heart shaped cookies, at short notice, well, why not!
That was our busy week, what have you been up to?