Welcome to our week in photos. Snapshots from the crazy life round here. Usually coffee, cake, grumpy cats and chaos…. You can find more on our Facebook page and Instagram too.
It has been a busy, rather tiring half term. Lots of fun, and random shots from our week.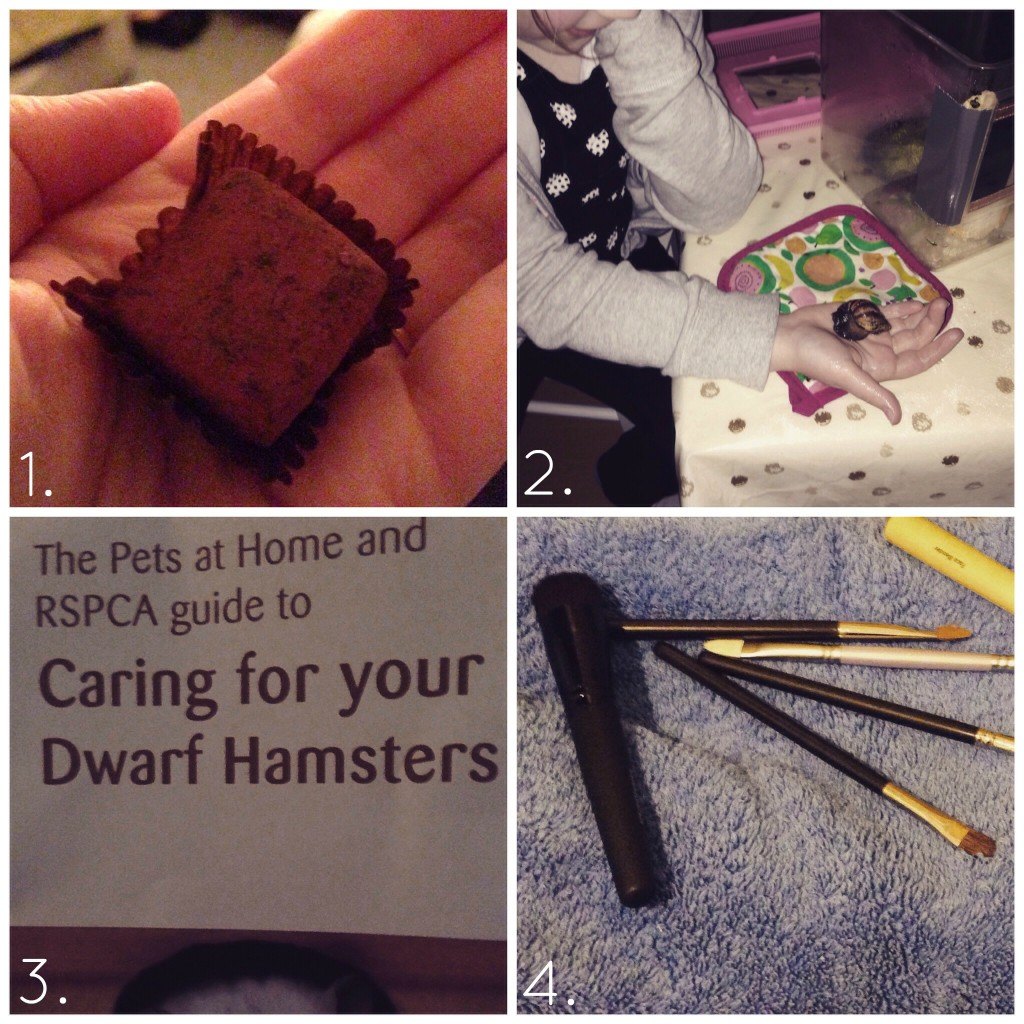 1. Surviving a week at home with good chocolate. You say chocolate, I say Booja-Booja. They are amazing! You just need one, to give you that hit of chocolate. Very diet friendly 😉
2. Big Girl handling one of our growing Giant African Land snails. This one is Albert.
3. Because life is not mad enough round here, we are adding Hamsters to the mix, for Little Man's 5th birthday present! I am reading all about their care and what they need.
4. I got very little done, this week, but I did manage to wash my make up brushes, at least. Very important chore!
5. Cat does not approve of households full of noisy children.
6. Trip to London with a friend.
7. Little Man takes over Daddy's work. He liked the whirly chair!
8. More cat disapproval at children being home for the whole week. It got rather noisy. Cats are used to quiet and calm when the kids are at school!
9. Because I am addicted to mashed sweet potato.
10. Black coffee is the way, no the world has not ended…
11. There was some serious chilli in that Pad Thai. The lady who made it asked me if I wanted it "like a tourist, or like normal in Bangkok?" it was HOT but yummy!
12. Our pancake eating happened on Saturday, not on the day it was meant to, but they still tasted good.
So that was our week. Back to school, back to normal. What have you been up to this week?