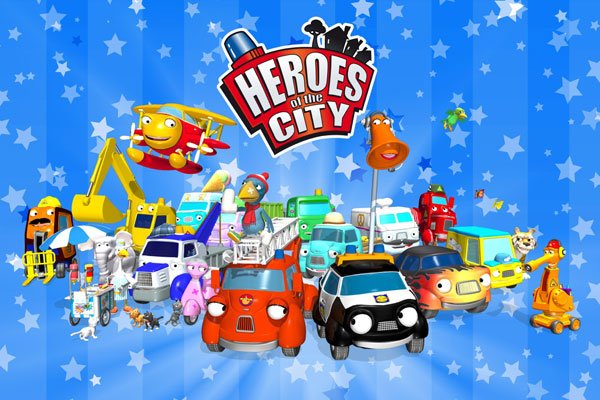 Exciting news if you are a Heroes of the City fan, like us.
We have shared how much we love Heroes of the City before, and the children enjoy using their app, on my iPhone and iPad, but now there is more good news. Heroes of the City has a new YouTube channel, where you can not only watch Season 1 of the series, but also Season 2, as well as watch Calamity Crow doing some crafting, (which my children find hilarious) but they also have shorted films for toddlers and longer compilations episodes of the series, which are handy, for when the kids want to watch more than one, useful for travelling.
My children, particularly Little Man LOVE Heroes of the City, and it's a very friendly, well animated show, and it's also a programme I can leave them to watch without having to worry about the content.
It's also available in different languages, which is very handy, and means that lots of children can watch and enjoy the episodes.
So, if you want to enjoy more Heroes of the City, not just on the app, go and see what's happening over on their You Tube Channel and join in the fun. We will be!