Welcome to our week in photos. Snapshots from the crazy life round here. Usually coffee, cake, grumpy cats and chaos…. You can find more on our Facebook page and Instagram too.
This week is short and sweet. I hurt. I went camping with our Brownie pack, and am feeling old, tired, and need my bed early tonight. We have also had a busy week.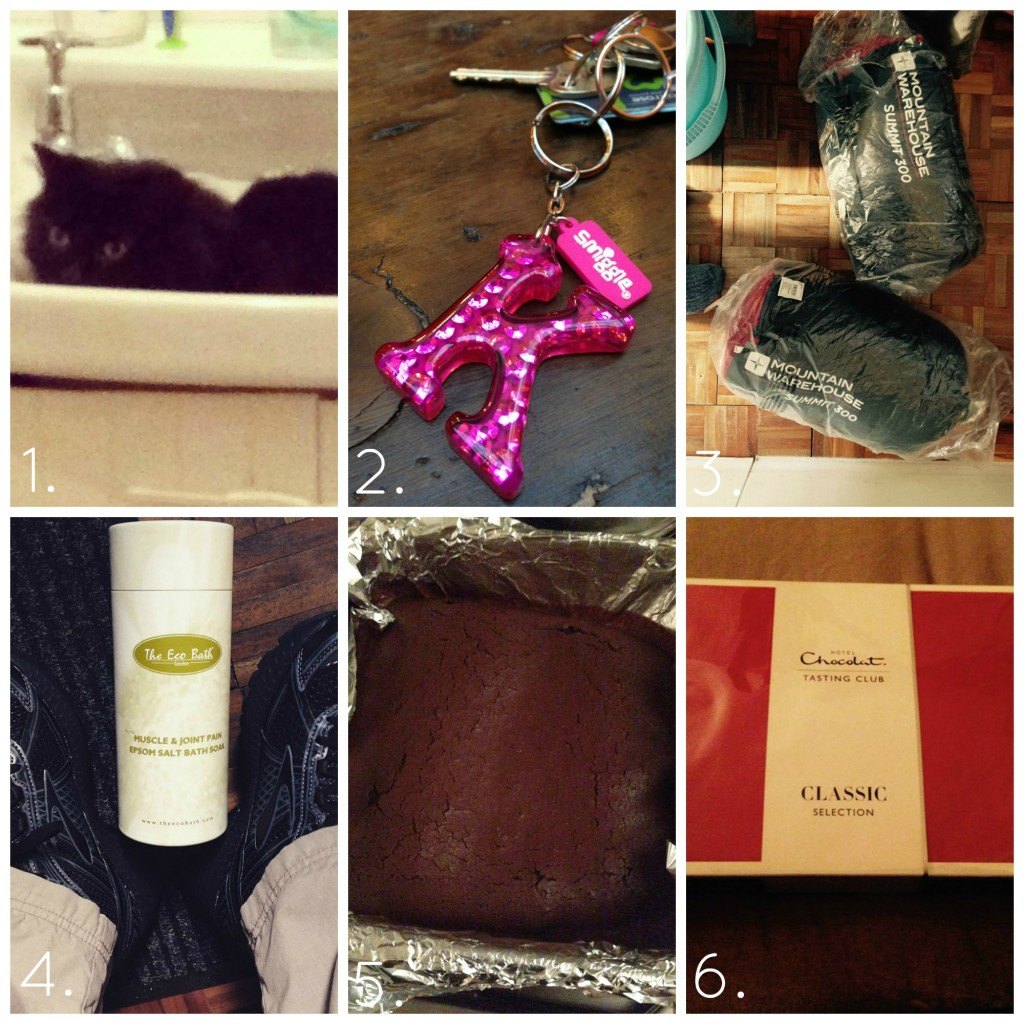 1. Cat sulking in sink, who cares if the humans need to get washed and ready for the day?
2. Trip to Smiggle, to let the children spend their pocket money… (ahem!)
3. Camping trip coming up… I must be mad!
4. New shoes, not exactly Jimmy Choo but they are specially designed for me feet, to help me keep my knee stable and in position. They cost almost as much as Jimmy Choo's did though!
5. Chocolate brownies anyone?
6. Back on the bandwagon tomorrow, a little post camping treat!
So that was our week, how was yours?