I have recently started paying a little bit more attention to my skin, now I have reached almost ahem, a certain age (40 is looming closer, than I would like) and I have started to look at the skin products I use and what I put on my face in terms of make up and skin care regimes.
Ever since I have worn make up, as an adult I have been faithful to some products, because they have worked, and I have liked them.
One thing I have used since I rummaged in a fellow student colleagues make up bag, when getting ready for a night out, is Touche Éclat. This is a famous, much loved and well used item, for hiding under eye shadows and lightening up they eye area, and is in many, many make up bags, belonging to famous people or just normal women like me.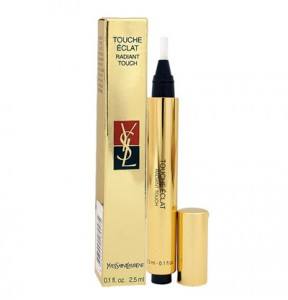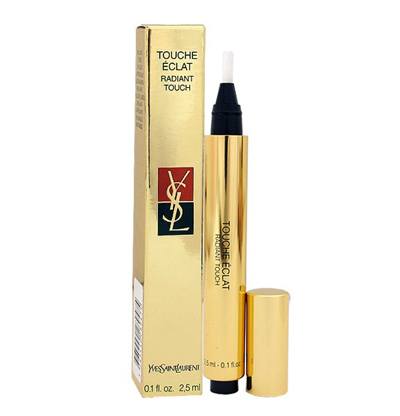 I have literally not used any other product under my eyes, since I was 22. That's a long time to be loyal to a brand, and a product. I have always thought it worked well, suited my skin, and despite it's slightly hefty price tag, when compared to other products that do similar, was worth the money. It lasted a long time, and I used to get friends and family to pick it up for me in duty free or from abroad, to occasionally save money.
Until, a few months ago, when I realised that had run out of my beloved Touche Éclat and needed to replace it, but was on a budget kick. I wanted to see if I could get something just as good, for less cost.
I have so far, tried two products claiming to do the same thing, and have not been impressed at all. I have saved a little money, but to be honest, have not felt it was worth the savings. Neither of them felt nice on my skin, one in fact made the skin around my eyes sore, and both were not as effective at hiding the dark shadows that I have managed to accumulate thanks to tiredness, as my beloved Touche Éclat does. Also, I have to use more of the cheaper brands to achieve any kind of good effect, so really, they will run out more quickly, so hardly saving me money in the long run.
I am not going to name those products, or maybe I should? But I cannot shift my loyalty. I regret buying a cheaper item, to try. Sometimes buying something that is more expensive is worth it. Cheap does not always mean better. I will not be disloyal to a product that works, again, or at least makes me look less tired and haggard… I will be buying my faithful Touche Éclat, when the current item I am using runs out, or it might get lost and need replacing…;)
Do you have a brand you swear by, that you don't mind paying that little bit extra for? Do you think cheaper is not always better?
Are you a cult fan of Touche Éclat like me, or can you recommend another brand that you swear will do better? Feel free to comment, I would love to hear feedback?