Welcome to our week in photos. Snapshots from the crazy life round here. Usually coffee, cake, grumpy cats and chaos…. You can find more on our Facebook page and Instagram too.
This week, we have hamster house guests joining the madness and chaos…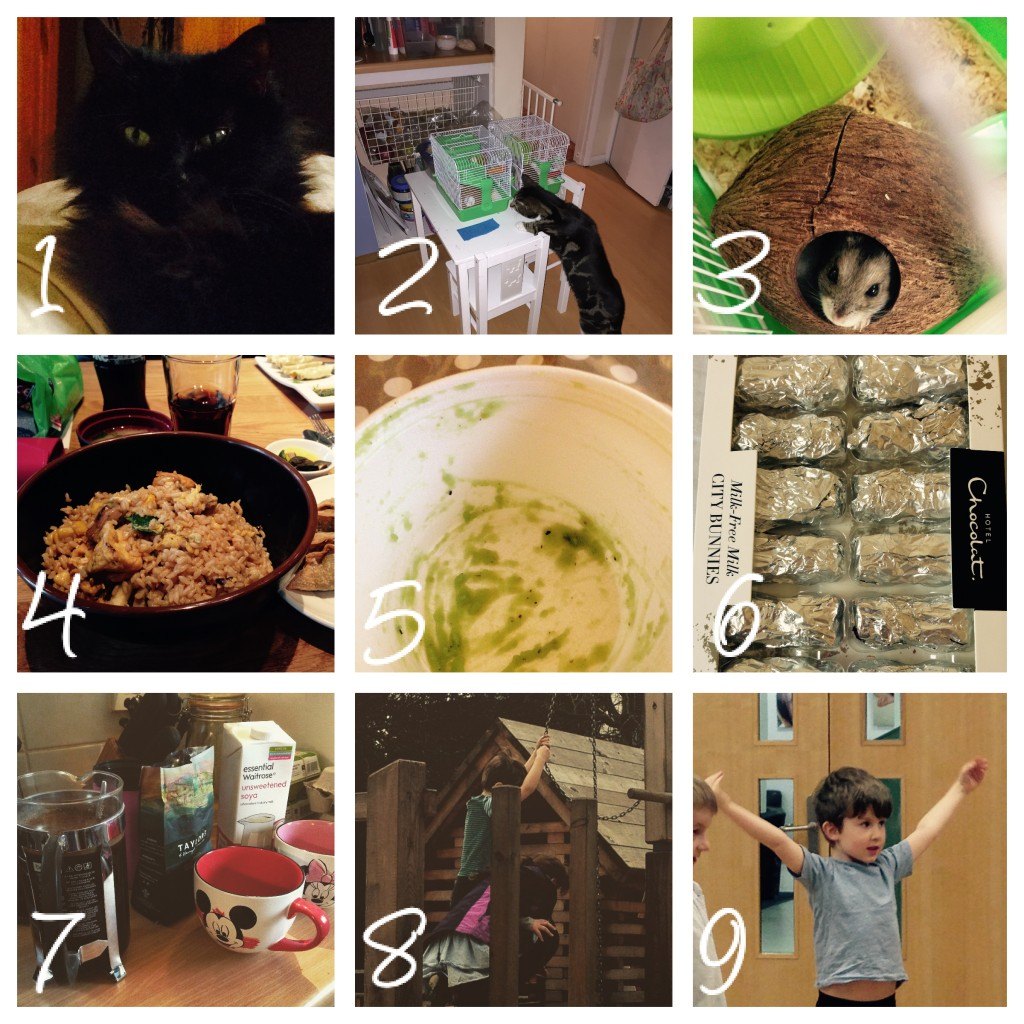 1. What would my week be without the usual grumpy cat photo. I wish I could put that face on, I think it would scare a few annoying people off, when needed? 😉
2 & 3. Jasper is very curious about our hamster house guests. So far, he has no idea what they are, other than something he wants to get at. Layla is too busy being grumpy to be bothered by them. They are terribly cute. Little Man would like Hamsters for his birthday, this is a good way to see if it will work out for us and the hamsters. (no hamsters were actually harmed during the taking of those photos, by the way, and the cats are never left alone in the same room as them, just in case! 😉 )
4. Lunch, which was vegetarian, and delicious. My Dad (aka Long Suffering Grandad) is back for a few months, so we all went out for a family lunch, we are glad to have him back!
5. Do you like mushy peas? I do. My children were horrified, and refused to eat them, when we had fish and chips last week. "They are green and too mushy" apparently. They clearly don't get the point of mushy peas, do they?
6. Improvised chocolate bunnies for an Easter Egg hunt. Sometimes being dairy free is challenging, but I usually am pretty good at rising to that challenge.
7. Coffee for tired parents after a late night, then the bloomin' clock change. Why do we still have to change the clocks anyway? Can you tell I am grumpy about it?
8. My child is the only person who wouldn't wear a coat, this weekend. We all felt cold watching him.
9. This boy and his delight, at his dance class. I will be blogging more on that, in the next few weeks…
So that's us. Brief this week.
What have you been up to?