We were asked recently, if we would like to visit KuPP, a new concept in casual dining, to try out their breakfast menu.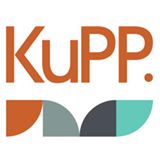 KuPP is a new Scandinavian style venture, situated along the canal, in Merchant Square, in Paddington basin. It's a very light, airy place, with a view of the canal, and whilst a little of track, from the main road, is a perfect spot for breakfast, a working lunch, a casual coffee, dinner or after work drinks.
It was a bit of a treat for us, to take an early morning train, into London, and explore a part of the city we don't get to visit often, and then settle down for a lovely breakfast.
We found the staff very welcoming, and the restaurant itself is really lovely, modern and roomy. They seem very family friendly and the staff serving us were very helpful with the menu, explaining what options there were, for the children, and telling us a little bit about the place.
I have to say, the food was DIVINE. I am not an early morning breakfast fan, but brunch, which it was, at the time we ate, is one of my favourite meals and the menu offers some good choices.
My children have fairly sophisticated tastes, and as you can see, they chose well. Big Girl opted for Norwegian Smoked Salmon and soft boiled eggs, on crispbread toast, Small Boy and I opted to share each others breakfasts (well I ordered mine, he ordered his, then he decided we were going to share) and we had Swedish Cardamom pancakes, with sour cream and Loganberry jam sauce, and poached eggs, bacon, with hollandaise sauce, on sour dough toast. KuPP doesn't currently have a specific children's menu, but we were offered the option of fried or boiled eggs, with bacon and toast, and the porridge was also recommended as well. Next time I will try that, I have decided. We all devoured our breakfasts with a fair amount of sampling of each others, and declared all three delicious. I also had two rather good proper macchiato coffees, which set me up for the day. It is difficult to say which was our favourite breakfast menu option, they were all so good.
The service is great, and the children were able to give some feedback on what should be on a children's menu, that the staff are working to produce ("the same as we had, maybe smaller, but we have big tummies so we like big plates!" was pretty much the opinion) and I had a sneak peak at the menu options for other meals and was very impressed.
It's a very relaxed, casual feel, but the food makes it feel like a treat. It would definitely be a place we would go back to, and would recommend, if you are in the area and want a good coffee, a nice brunch or a relaxed meal that is a bit different from the usual cafes and eating spots. You can also buy their specialist coffee beans, to take home, to grind and serve.
KuPP most definitely gets the thumbs up from the Mad House of Cats & Babies, LSH was quite jealous he couldn't join us, I will have to take him there, for a visit, soon.
*we were very kindly treated to breakfast at KuPP, all thoughts, images and opinions are our own*