This is a slightly different weekly update. You don't get the usual mishmash of photos of coffee, chaos and cats. Normal service will resume next week… 😉
A year ago last week, we had a not so good few days. Big Girl, was apparently we thought recovering beautifully from her adenoidtonsillectiomy, and life was returning to normal after her operation. However, that all changed, when she started to bleed very badly, and had to be taken to hospital, for treatment and a stay to figure out what had caused the bleeding and some other issues. She was incredibly brave. It was a pretty scary event, which I still can't think about without feeling slightly sick. Whilst she was having her treatment and being looked after, I kept her calm and distracted by talking about all the fun things we might do if we could, and she told me she wanted to go to Paris with me, and climb the Eiffel Tower. I promised her we would go, one day.
So last Wednesday, a year to the day, of that rather hectic ambulance ride, we did something that was MUCH more fun, and hopped on a Eurostar train to Paris, together. Just the girls.
We had an amazing time. I don't get to spend a lot of one on one time with her, so it was special, and we were thoroughly exhausted by the time we collapsed onto our train home, late in the evening…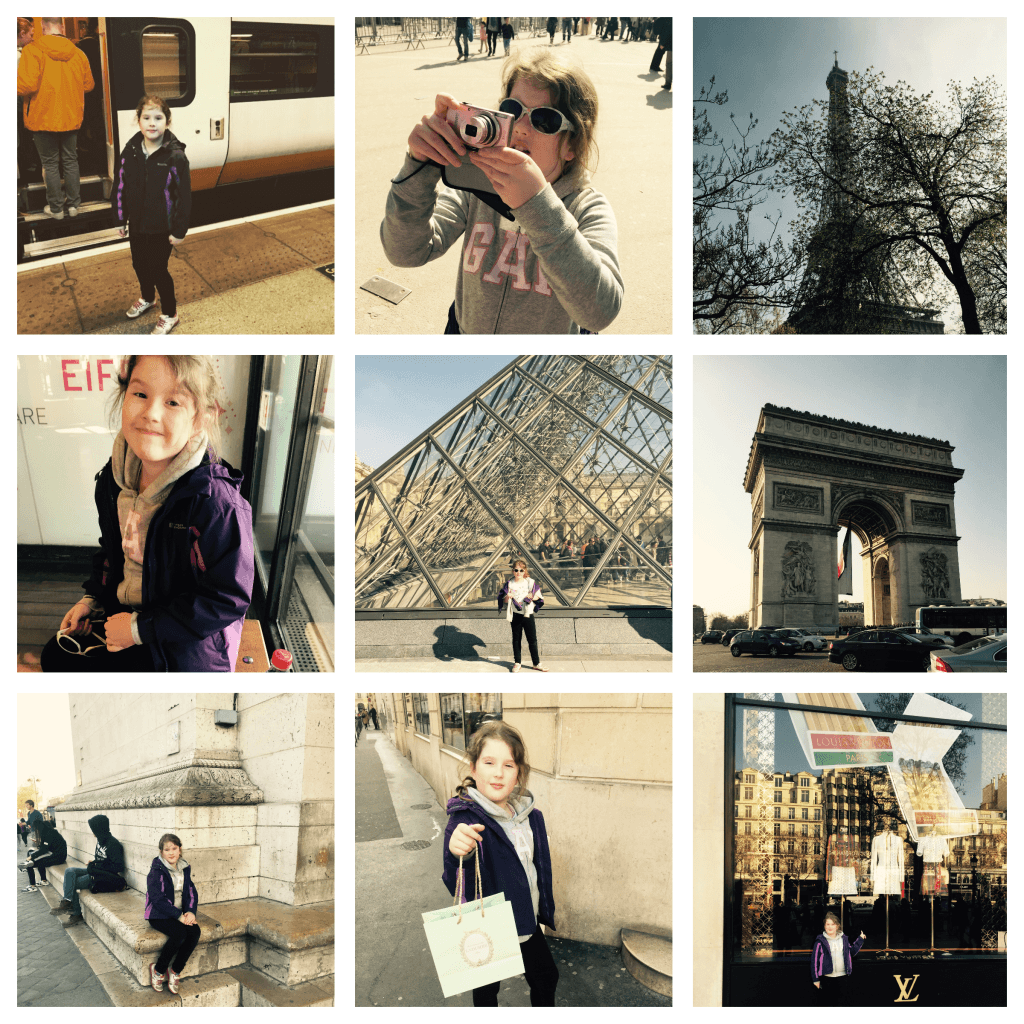 We climbed the Eiffel Tower (ok, so we went in the lift, but we still went right to the top, to eat lunch and admire the amazing views) we visited the Louvre, although we didn't queue to see the Mona Lisa, because the queue to get in was so long and we had other things we wanted to do) we went to Galeries Lafayette, which we both loved, (I am sure LSH will be relieved to know we didn't spend too much money there) and then we meandered down the Champs Élysées, visiting some shops (ahem, I wanted a new handbag but wasn't allowed) purchased some rather amazing macarons, and then had some supper.
I love Paris, it is one of my favourite cities, and it was fun to show her round and enjoy time with her there, with nothing else to do, but explore. We managed to navigate the Metro, without too many problems and I put my rusty French and shocking accent into use…
Next on our list is New York (I haven't told LSH that yet, ssshhh! 😉 )
What have you been up to this week?