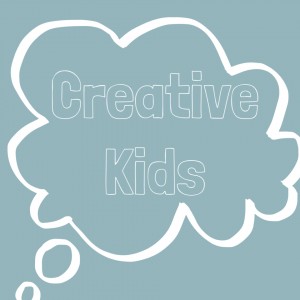 Welcome to Creative Kids. Mum is rubbish at crafts, but she likes to find other ways to encourage creativity, using imagination and having fun making things… No glitter allowed! 😉
We were very recently sent a rather lovely craft item to review. It's a Finger Puppet Theatre that can be put toghether and then used with the little finger puppets that are also made. It's suitable for ages 4+ although I would say probably needs a little adult supervision for younger children for assembling it. It has been played with over and over again, and Big Girl particularly loves it, and has put on several shows for us, with the puppets and it has kept her very occupied in the recent holidays, as she disappeared off to write little scripts then spent hours bossing her little brother around as they practiced their shows. A craft actitivity that requires minimal parental involvement and keeps children happy and
Decorate it with the stickers included

Personalize the stage with your child's name and let the show begin!

Puppet stage measures approximately 12″ high x 17″wide

Embellish 6 adorable puppets with adhesive back felt, wiggly eyes and fun accessories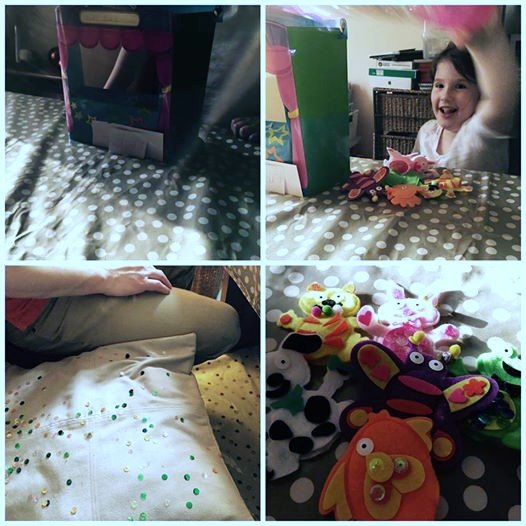 We have also been given a Finger Puppet Theatre to give away, to one of our readers, so if you would like to be in with a chance to win one, you can enter below. Please share with us what stage show is your favourite and what would you go and see if you had a choice?
Terms and conditions:
1 item available, no cash or alternatives.
Winner will be chosen randomly by Rafflecopter and will be notified via e-mail within 48 hours of giveaway ending.
Item will be posted, free within the UK. Entry outside the UK is allowed but you will have to cover postage costs.
Ends 1st May at 11pm
*We were very kindly sent a Finger Puppet Theater to try out, all opionns are our own!
What have you been creating this week?