Welcome to our week in photos. Come and join the chaos of our week, usually involving grumpy cats, coffee in copious quantities, family life and the odd cake photo thrown in for good measure…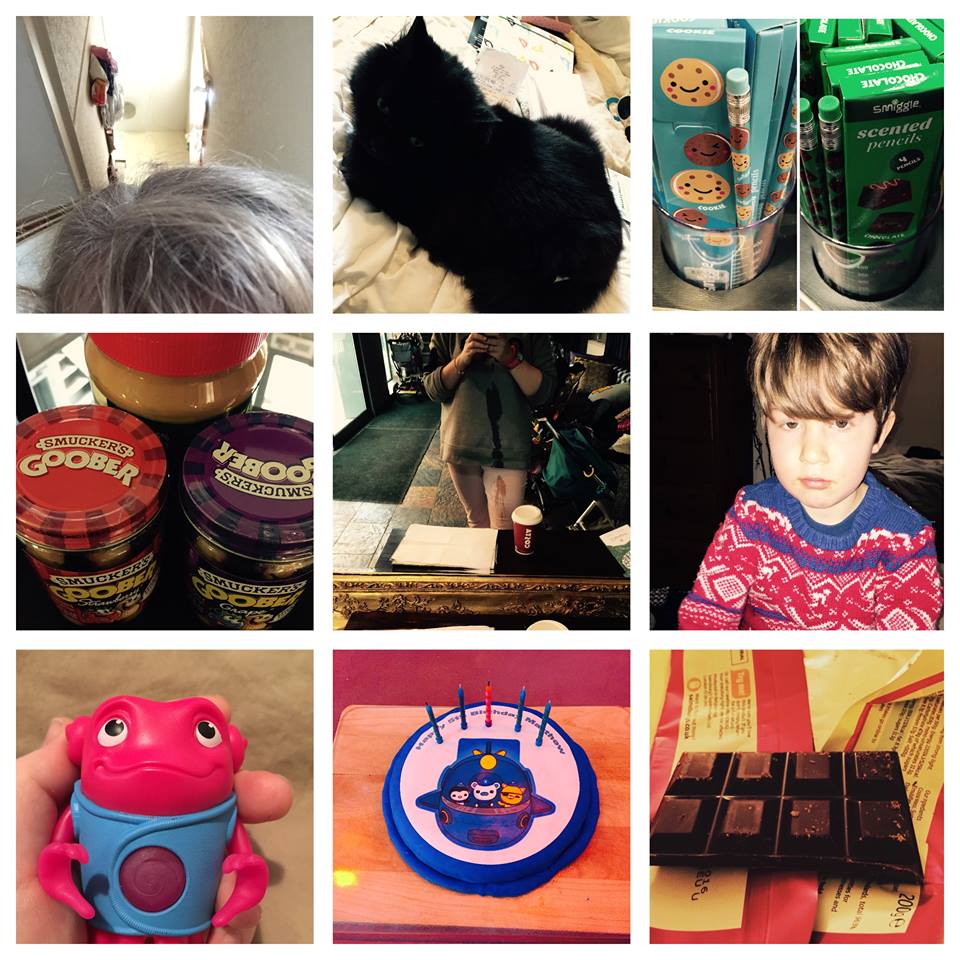 It's been a bit of an up and down week. I'll be sharing more on the downs later in the week (things are much brighter but we had a not fun day or two) but the rest of our week looked like this…
Bemoaning a few grey hairs appearing…to dye or not to dye, that is the question?
Trying to get work done with a needy, grumpy cat in tow? Fail!
Smiggle makes chocolate and cookie scented pencils, we like them, but I might mail them and suggest wine scented ones for adults, I reckon it would be a huge best seller! 😉
Supplies of peanut butter goodness brought by a friend from another friend in the U.S.! It's all mine!
Coffee is better inside me, not down me. Not a good look!
Mummy says I should wear something other than my Christmas jumper, apparently it's almost summer time. I don't agree! A jumper is for life, not just for Christmas!
Happy Meal toy! No idea what it is, but I think it's cute!
Birthday cake! I am no fondant icing expert but the boy was happy so that's what counts!
Post birthday party chocolate therapy. It's dark so it's good for me, right?
So that's our week. What have you been up to?