I am quite fussy about jewellery, I don't wear a lot, because in my "other job" running around after large numbers of small children, in the groups I run, lots of jewellery isn't practical, but I do like to wear earrings, having had my ears pierced since I was 11, and I also like to wear a pretty, small stud in my nose piercing. Those don't get in the way, and can help to add to the outfit I am wearing, or just make me feel like I have made a little bit more effort when I am getting ready for the day.
I discovered recently that the Body Jewellery Shop has some amazing ear piercing jewellery. I was delighted to find that I could pick out some very reasonably priced stud style earrings, that were pretty and within my budget.
I chose two pairs of earrings, both are sparkly and pretty, great for every day wear but also if I want something a bit nicer for dressing up or going out.
Of course, being me, I had to choose a pink, sparkly pair, which I like very much, and have worn a lot, recently. My daughter (who hasn't had her ears pierced yet, has got her eye on them, too!)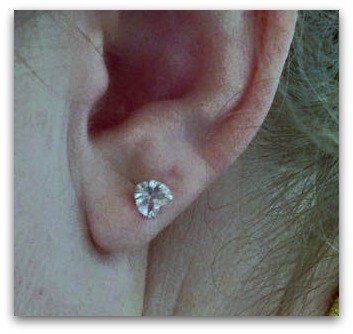 I also chose a slightly simpler, single stone pair, which I wear for work, and really like. I have had a couple of comments asking me where I got them from, too.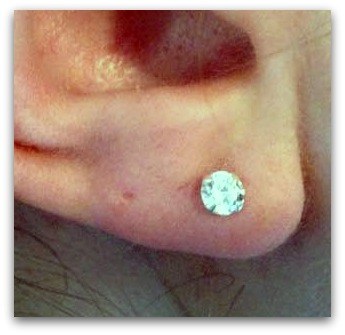 I also chose a new nose stud, this rather pretty little one is a bit more fancy than what I usaally wear, but simple enough to wear for work. Unfortunately, I have a minor infection in my nose, so I can't change the stud, at the moment, but I am really looking forward to trying it out soon.
I have to say, I was impressed at the delivery time from the company too, and the earrings are all well made, and wear well. They have lots of body jewellary and other items available too. It's hard to choose when there are a lot of pretty things available.
*this was a collaborative post*