Welcome to our weekly dose of madness in photo form. There is usually cake, coffee and the odd grumpy cat thrown in for good measure…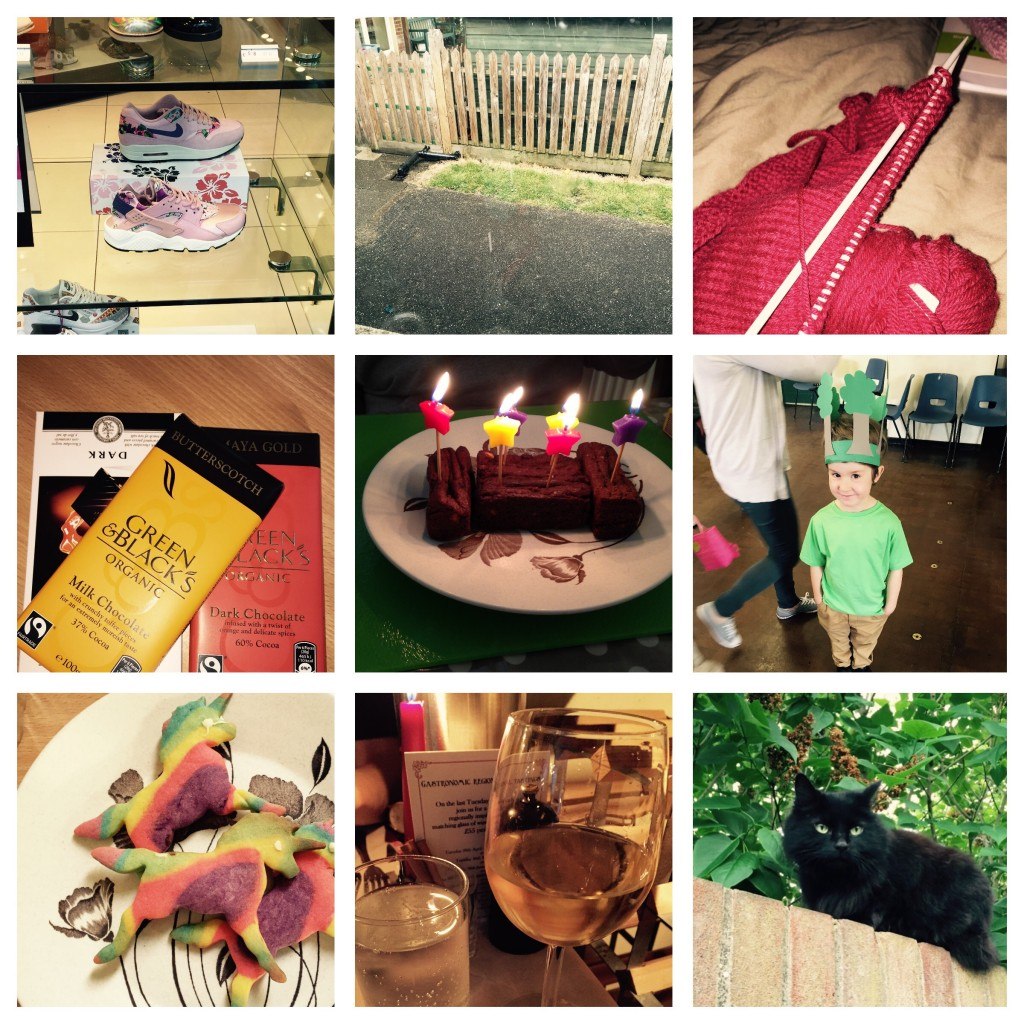 This week we have:
Pink trainers, because, well, they are pink. They're on my wish list. I need them to run my 5km Race for Life in 5 weeks, honestly!
Hail? In May? We were not amused!
I'm struggling with crochet, so I've gone back to knitting for now
Chocolate anyone?
LSH had a birthday this week, he's 21 again! 😉
The boy was a tree for his class assembly. He spoke beautifully and I was SO proud!
Unicorn rainbow cookies. My lovely friend Nina made them. My children think she's "so cool and clever", I tend to agree!
Date night. French wine, French food.
The obligatory grumpy cat photo…
        So that was our week. How was yours?