Welcome to our week in photos. The weekly dose of madness in photo form. There is usually cake, coffee and the odd grumpy cat thrown in for good measure…
This week has been a bit random. We have had a much needed break for 1/2 term, although my boy seems to have decided that sleep is for other 5 year old's and not him, so I am rather tired and slightly, ahem, cranky, but we have had a good week.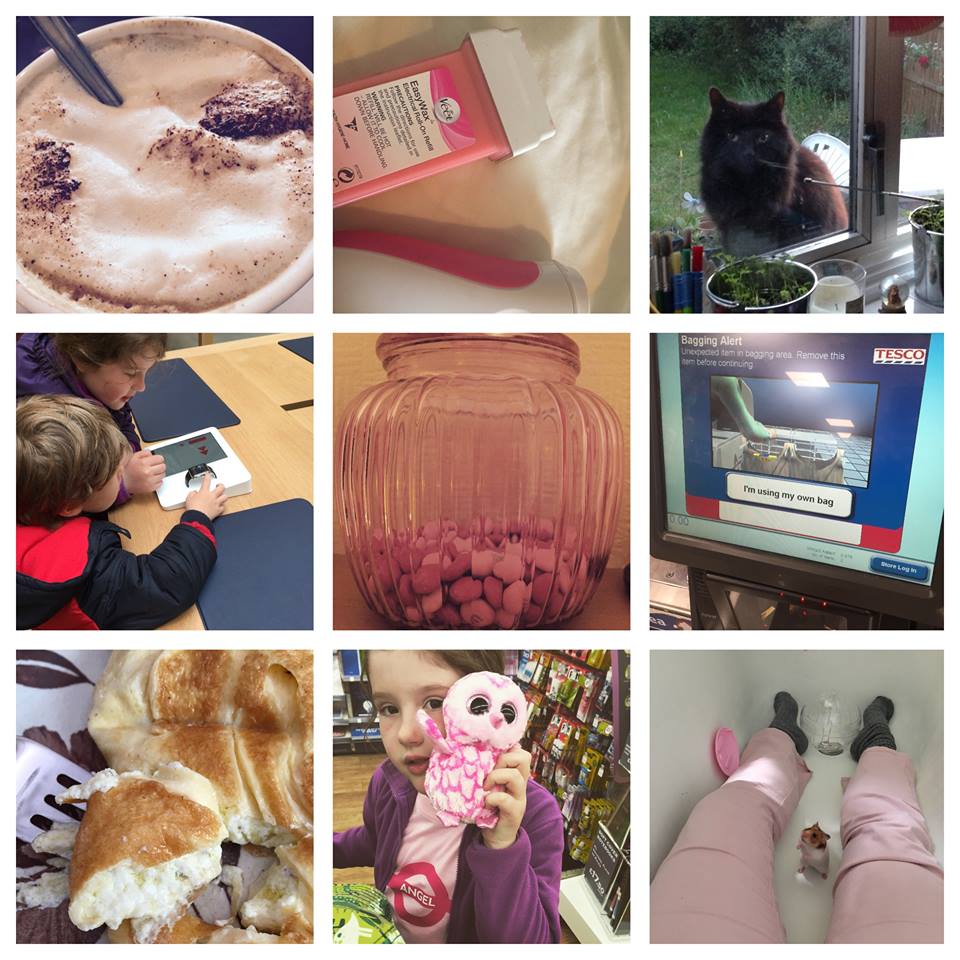 So we have…
Coffee, I am surving sleep deprivation on bucket loads.
I waxed my legs this week, for the first time since I was 15, for a blog review, which you can read here. Not too many photos of my hairy pins, I promise.
Obligatory grumpy, and slightly creepy stalker like cat photo.
We went to London with my Dad and visited the London Transport Museum, via the Apple shop. Both children quite liked the new Apple watch, but Mummy isn't forking out £12,000 for the gold one so we came away empty handed.
We also went to M&M world. It was hot, busy, full of chocolate. I came away with pink M&M's though, so that was ok.
I may have shouted at a self service check out in Tesco this week. I loathe them. I am sure they are sent to send me over the edge into insanity.
I make the best, lightest, fluffiest omelettes, and I am not modest about my skills.
Creepy owl toy. No, I didn't buy it for her.
Yes, that's a hamster with me in the empty bath. Getting her used to being handled and around us, without her escaping.
So that was our week, how was yours?