I happened to have a birthday recently. I have to admit, to an ongoing feeling of being a bit freaked out about getting older, and reaching a certain age. I don't know why, and I know I need to get over it.
So last week I was feeling a little blue and a wee bit fed up.
But, when a parcel arrived, I perked up.
A personalised bag, from Toxic Fox.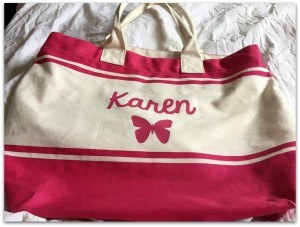 It's pink, it's capacious, and it has my name on it. It's perfect. I currently am using it for work, to carry all my files. My laptop fits in there perfectly, and my lunchbox. It will also make a perfect bag for when we go on holiday, for carrying towels, swimming costumes and all the bits and pieces we need for a trip to the lake to go swimming or to the local pool.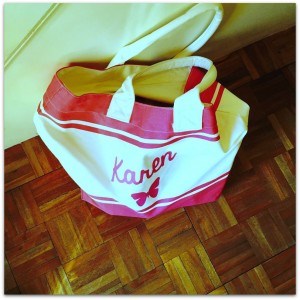 It's really well made, but stylish, and strong.
The personalisation adds the finishing touch. Who doesn't like having something with their name on it, to make it that little bit more theirs?
If you are looking for a gift, that is just that bit different, for someone, then choosing something you can personalise is a great idea.
I might not be able to change the fact that I had a birthday, and that I am getting older, but at least I have a great bag to cheer me up.
*I was very kindly sent my lovely bag as a birthday treat, to share about*