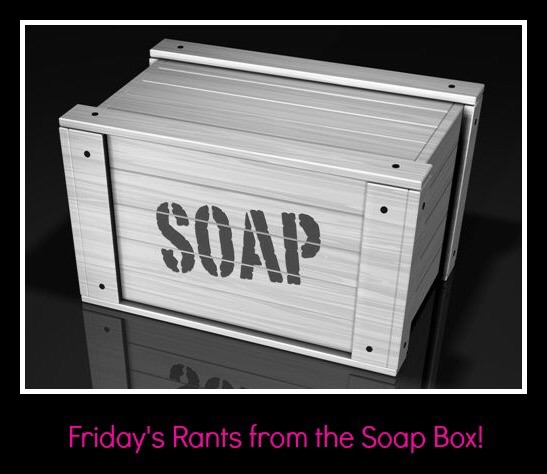 I saw you in school a week ago, from a distance, I could see you were talking, or rather, it looked like you were angrily shouting, at our class teacher. I got closer, because I was coming to collect my own child, waiting in the line at the end of the day.
As I arrive, you are at the tail end of the "conversation". I overheard most of that bit, in fact, I think the whole playground did.
You were cross, and you were letting the teacher know.
Why were you cross?
Because apparently, you had chosen a rather expensive item of clothing for your child, and had sent him into school with it and he had managed to loose this item. This item cost what I would consider a ridiculous amount of money for a child to wear to school, but seeing as it's not my money, I guess it's not my problem, really. However, I did decide that you yelling at the teacher, because the item was lost, was my problem because, frankly, I think your behaviour was disgusting.
You see, when you send your child into school wearing a coat that cost more than my weekly grocery budget, and he misplaces it, and you decide to yell abuse at his teacher, because apparently not only is she now a teacher, she's your almost nine year old's personal caretaker as well, and somehow she's responsible for the fact that your son has been careless with his possessions, I am going to step in, and I am going to point out that not only are you lacking in common sense for sending a child into school with said expensive item, but that you are appallingly rude. I am going to tell you that it's not the teachers fault that your son is careless, and I am going to ask you to stop yelling at the teacher. I'm going to stand there, and politely ask you to not yell at another adult, in front of a group of children, and I will stand there until you huffily walk away… Apparently said expensive item was found the next day, abandoned in a playing field, at school, where your child had left it whilst playing football at break time. I'm assuming you still haven't apologised to the teacher for your rude behaviour, I did though, because I was ashamed that an adult would treat another adult that way. I hope next time you are angry because you lack common sense and manners, you'll think twice, sadly, I doubt you will…
It's not often I judge or get angry to the point of saying something to a fellow parent but occasionally I do. Last week, I saw red… If a parent wants to spend a lot of money on items their children take to school, that's fine with me, but they need to accept that school is a place where stuff gets lost, misplaced or damaged and take ownership of their decisions, not shout at a tired, overworked, busy teacher who can't be expected to keep track of the possessions of 30 kids in a class.
That was Friday's Rant from the Soapbox in MY Living Room, feel free to comment or add your own.