Welcome to our week in photos. This week, the usual cats, chaos and coffee is brought to you as we crawl to the end of term. We are all pretty tired and ready for our summer break. Tempers are short, tears happen easily (including the grown ups in the house) and we can't wait for a break.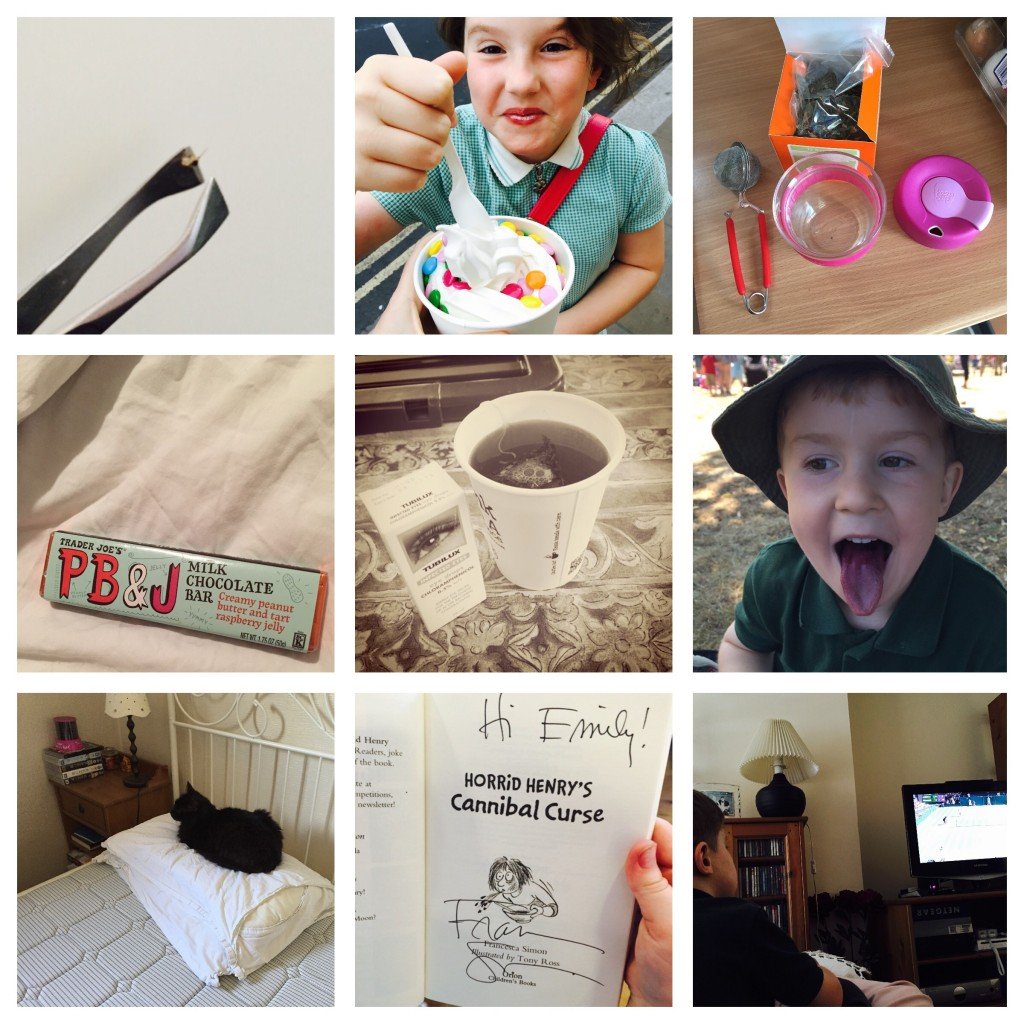 We have:
A bee sting. Boy met bee, bee sting boy, much drama until Mummy got the sting out, then it all went away. Thankfully!
Frozen non dairy yoghurt. Well, we had just done two hours of ballet recital rehearsals.
Calming tea. I need it right now.
Peanut butter & jelly chocolate. Sent all the way from the U.S. I need that right now too. It's yummy.
More tea, and eye drops. I've picked up a nasty eye infection, which thankfully is on the mend.
Who ate a whole punnet of blueberries? I can't tell!
The usual grumpy cat, apparently unamused at sheets being changed?
The new Horrid Henry book, autographed.
No CBbeebies here, when Wimbledon is on, I'm such a mean mummy, aren't I?
So that was our week? How was yours?