Welcome to the weekly cavalcade of chaos in photos. Snapshots of what we've been up to, usually there is plenty of cake, cats and coffee…
We have just spent an amazing two weeks in France, on holiday. We love where we stay, it's our second year there, and we are already planning to go back next year (nothing like cheering yourself up from the post holiday blues by planning your next one!)
This is a photo dump of our two weeks away on our French holiday. There are snails (edible ones) cheese and bread (because we were after all in France) and lots of beautiful scenery…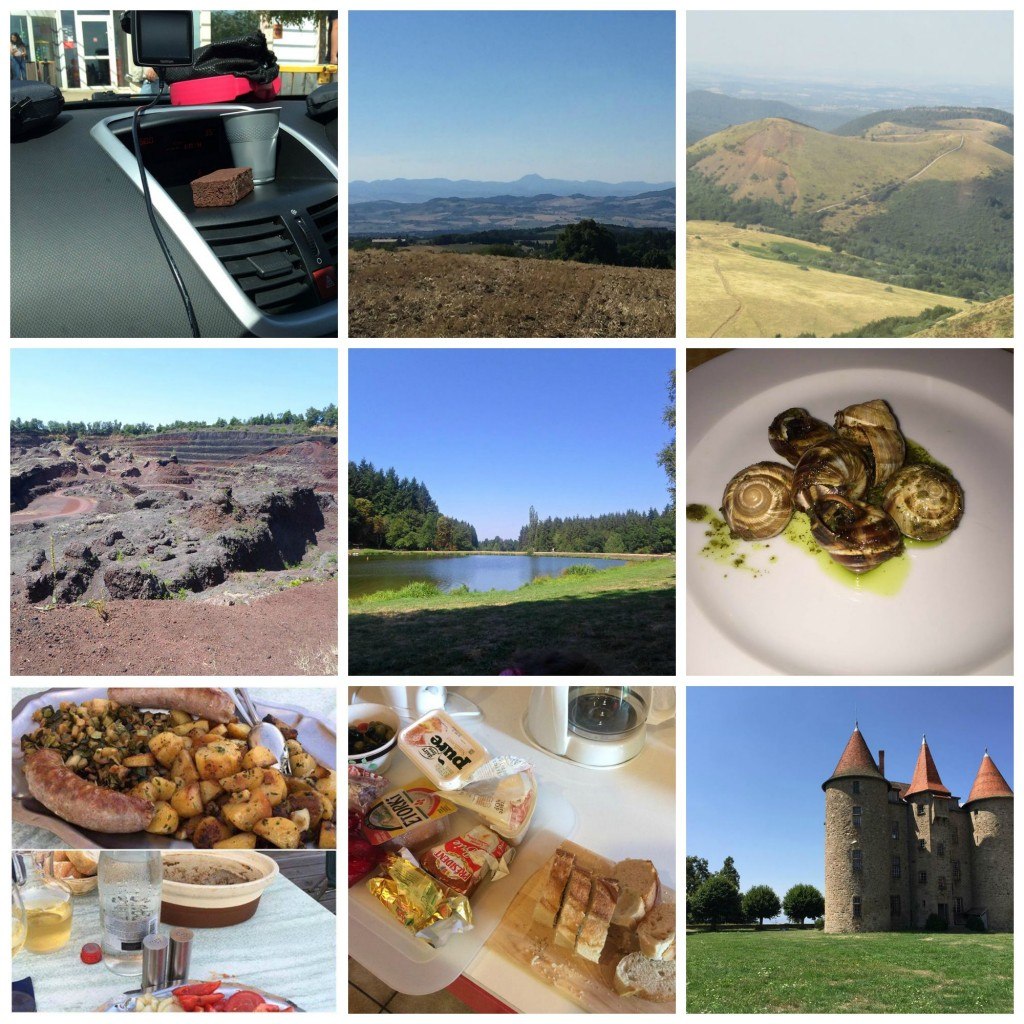 Strong French coffee and chocolate brownies to boost energy on the journey, French motorway café coffee is STRONG stuff! 😉
Our beloved Puy De Dome in the distance, we know we are almost there when we can see this!
The view from the top of Puy De Dome and also visiting another volcano, and being able to see the inside. My family are VERY tolerant of my slight obsession with all things volcanic! 😉 Where we stay is like a volcano geek's paradise!
The lake where we spent a lot of time swimming, and absorbing lots of lovely French sunshine. The children love it there.
Yes, I ate snails. (I love them, the rest of my family are NOT to keen, although they all did try them!)
French local food, and of course French bread and cheese. We found lots of local goats/sheep cheese that LSH and the boy could eat happily which was great.
I have decided that when I grow up I went a little French château like this one…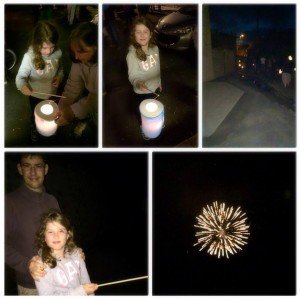 My big girl and LSH were very lucky to be able to go to a local nighttime lantern walk and firework display in the village near where we stayed. They had a lovely time. Little Man and I stayed home, he doesn't like the noise of fireworks and it was a late night, hopefully next year we will take ear plugs and be able to take him.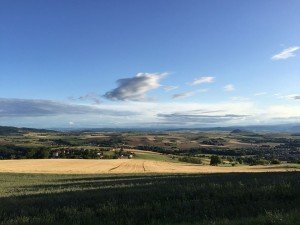 One of my favourite things about where we stay is the scenery and the endless amazing views. Even when the weather isn't playing fair, the views are magnificent. I mean, really, you can't tell me this isn't a nice view?
So that was our two weeks. You can always catch up with more of what we get up to on Facebook or Instagram
What have you been up to this week?