So, I thought it would be fun to do a series called Guilty Pleasures. A little spot where you can confess something that you normally keep a secret. It can be anything from a bad habit, to a sneaky hobby or just something that you wouldn't mention at the dinner table or to your mother in law…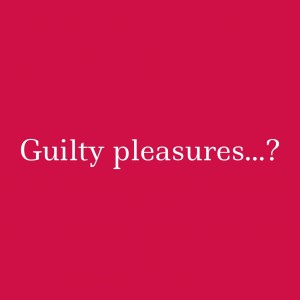 The only rule is to keep it clean please, as this is a family blog, but it can be humorous or just plain therapeutic to get it out there… You can join in by linking up, or simply writing your own blog post and tagging me on Twitter. Grab the badge if you want and let loose. I will be doing 4 of my confession sessions so feel free to join in as many or as few as you like.
So, my confession, my guilty pleasure for this week is this…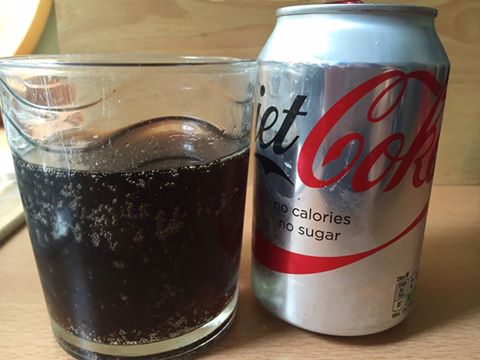 It's a diet Coke, I hear you say. What's wrong with that?
Why is it my guilty, oh so secret guilty pleasure?
I loathe artificial sugars, and actually am not convinced they are any better for us than normal sugar, so I try to avoid them where I can, but I cannot bring myself to down a normal can of Coke, so when I have a craving for the fizzy brown stuff, I will sneak a can of diet stuff. I know,I know cola in general is bad for you, I have seen the thing where you put a coin in cola and it comes clean. I know it rots my teeth, my guts, my brain and probably other parts of my body, but just occasionally (probably about once or twice a month) I will have a diet Coke, with ice, and if I am feeling really posh, a slice of lime, and I will enjoy it, but then feel horribly guilty. I will then hide the can at the bottom of my recycling bin and pretend it wasn't me who put it there. Nothing beats a can of crisp, fizzy, sharply sweet cola, in my book. If any of my friends find out, my slightly mad hippy, hating artificial sugars image will be ruined and they will never look at me the same again. Let's hope none of them are reading this blog post… 😉 I don't ever let the kids have any, so at least I can console myself with that, as I hide in the kitchen, furtively sipping away.
So, that's my guilty pleasure secret for this week? Let's hear yours?