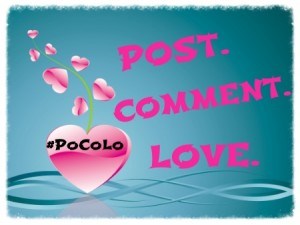 This week I have the privilege of hosting Post Comment Love or PoCoLo, for the lovely Victoria Welton, from Vevios.com, whilst she is away on her holidays. I am slightly nervous as she runs this link up so well and it's a lovely, very busy one, so hopefully I have got it all running the way she does it and working properly. I did have a nightmare earlier in the week that I had forgotten to write and set it up, and woke up in a cold sweat, my husband couldn't work out why I was searching for my laptop in the dark at 3am to check things! The poor man puts up with an awful lot int the name of blogging.
Welcome to our corner of chaos. I am currently recovering from a minor knee procedure, after returning from a lovely two week break in France, with my family. It has been a shock to my system to come back from being relaxed, in warm weather, and lovely surroundings to trying to keep two children entertained, in the typically uncooperative British August weather (in other words rain) whilst trying to rest a rather sore knee (in fact, I told a friend yesterday that it felt like King Kong had broken my leg, although it is slowly starting to throb less)
But enough about me….
If you are a regular linker then it would be great if you spread the #PoCoLo word. However, if you are new then welcome! Post Comment Love is all about sharing posts which you have written this week which just haven't got the attention they deserve and, with them all in one place, we can help each other share the comment love. This is one of the easiest links EVER. You don't have a 'special theme' to have to write about, the post can be personal, sponsored, a photo, a review, a competition, your own linky, something you've linked to a linky….WHATEVER you like – it's one you've already written this week! If you want some publicity and attention, then you are in the right place!
Please make sure you go across and comment on at least two other linkers posts. Linkys work if everyone supports each other 🙂 then spread the #PoCoLo about this link up on Twitter. The post you link up has to have been written in the last week. The link will go up every Friday at 6.30am and close on Sunday evening at 8pm. If you tweet me at MadCatsBabies I will retweet your link and will keep myself busy reading and sharing all your lovely posts. Vicky herself will also be tweeting, so there should be lots of action and sharing going on.
The 'About Me' special is still open to join until April 2016 – so if you are new then it is a great place to introduce yourself and it is also a great resource to find out about your fellow bloggers.
Don't forget our #SoFoLo community on Google + and our #PoCoLo Facebook group where you can come and post your PoCoLo post for some more shares as well as any of your social media accounts of yours that need more followers.
Vicky has a list for the Newbie Showcase running into March 2016. If you would like to be featured then please email her at vickywelton@hotmail.com so she can put you on the rota. Remember, your blog needs to be under a year old to feature from the time of sending your email to her.
This week we have Lisa from The Notorious Mum (I have to say, I LOVE that handle, it's brilliant, I think you will love her blog too!)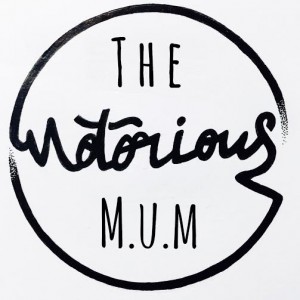 Hello! I'm Lisa, and I'm The Notorious MUM. Think of my blog as a how-not-to guide to parenting. People tend to think that because you've got three children (and I do, aged 9, 3 and 2) that you know a thing or two about being a parent. I don't. I'm hopeless. Just this morning, for instance, I only remembered to put shoes on two-thirds of my children. Alice, my youngest, had to visit the fire station in her socks. This is just one of my many, many parenting fails.
I treat blogging as therapy. My philosophy is: if you don't laugh, you cry. The idea is as follows: I'll tell you what a hopeless mother I am, you'll laugh, then I'll laugh, and you'll feel like a better parent than me, and I'll stave off a nervous breakdown for another day. Everyone's a winner!
I've been blogging for nearly a year, covering subjects as wide and as varied as going to pop concerts, getting drunk, trying not to swear, continuing to swear, lamenting my baby girl turning two, and refusing to grow up. That's a recurring theme, truth be told. My husband and I? We're idiots. Well-meaning, lovable fools in charge of three small people, who are loved beyond words, but rarely dressed in appropriate clothing. Oh, and my husband? His name's Paul. He's brilliant. He hand draws all the doodles that accompany my blog posts.
So anyway, come visit, say hello, stop for tea and cake. I'm very, very pleased to meet you. You can find me at the following locations:
Instagram: https://instagram.com/thenotoriousmum/
Facebook: https://www.facebook.com/thenotoriousMUM
Twitter: https://twitter.com/lisashearon
Website: http://thenotoriousmum.com
And in the wardrobe, of course, hiding from small children.
So grab the badge and code and enjoy linking up and reading other lovely blogs and don't forget to ping us a tweet….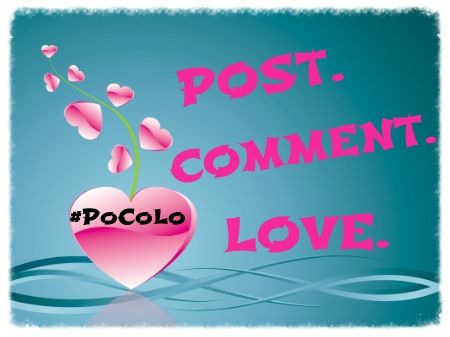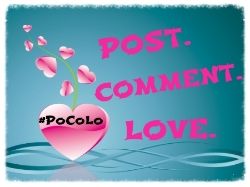 <div align="center"><a href="http://www.vevivos.com/post-comment-love" title="Post Comment Love"><img src=" http://i1322.photobucket.com/albums/u568/ToriWel/4e4a1bf6-07cb-494b-b06e-f959b1fe1311_zps654d027a.jpg" alt="Post Comment Love" style="border:none;" /></a></div>