If you read our blog, or know me at all, you will know that I am not fond of the whole sleeping on the ground, under canvas, no amenities type of person. I have experienced proper camping, in my time, and it's not my favourite thing. However LSH and the children are more adventurous and keen to try a camping experience.
We came to what I call a beautiful compromise and went to stay at Wall Eden Farm in Somerset for a few days to try out their rather lovely glamping pods.
Their facilities and site look amazing on their website, so we were very excited about getting there and our stay.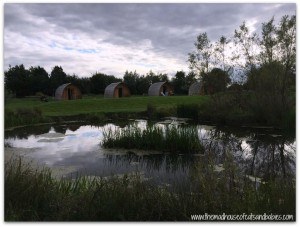 Somerset is a beautiful area, which I have never properly visited before, other than a few trips to Bristol, and Wall Eden is situated not far from Burnham on Sea, which is a proper British seaside town. There are also lots of other places like Cheddar Gorge and Glastonbury close by, so it's definitely a good area to visit if you want things to do and days out.
Wall Eden itself is no longer a working farm, but is set up for staying in their lovely facilities, and they have lots of activities to do on site. This time round I was recovering from a knee operation, so wasn't able to try out much,but they have got plenty for everyone to try, including archery, canoeing, air rifle target shooting, fishing, croquet, pottery painting and they have a hot tub, too for the end of the day. We did manage a lovely local walk, in the beautiful countryside though and thoroughly enjoyed it.
The pods are very well set up, very well made, and comfortable. Perfect for being away from home, and experiencing camping but without having to sleep under canvas in the cold. They are small and compact but cosy. We ate outside, with LSH being chef in charge of the barbecue and in the evenings, when the children were asleep, we sat on the porch of the pod admiring the view and just relaxing. They look amazing on the outside and are just as nice within.
The facilities within the pods are clean, and easy to use. We stayed in a four person pod, with one bed area and a pull out sofa bed that was very simple to put up and we slept well each night.
The children loved being able to run around the farm site, and make friends with some of the animal locals, which was an added bonus for them. (I think LSH is glad we don't have a bigger car, because I did threaten to kidnap the sheep we met, and bring them home 😉 )
I have to say, for our first glamping experience, it was an excellent one, we were impressed by the location, the site, the staff were lovely and helpful, and on hand if we needed anything (we also bought some local produce from the farm shop) and we will definitely be back, to visit and stay again, and try out some of the activities they have on offer (the children are keen to try archery, I should probably be worried, shouldn't I?)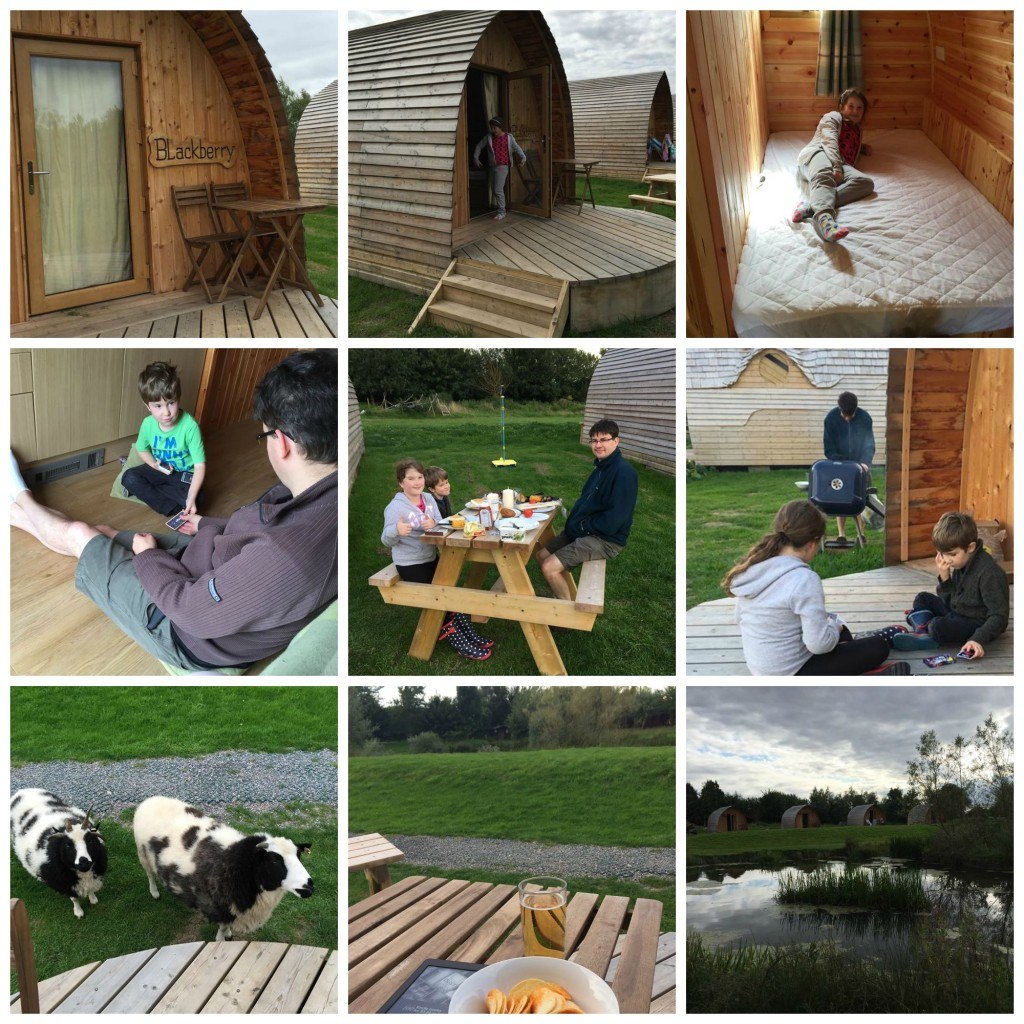 They also have log cabins, for bigger parties to stay in, which look very nice (I had a sneak peak) and would be great for a group or larger family to stay in.
So, if you are looking for a camping experience, that's a bit more glamping and less tent, we would most certainly recommend Wall Eden. We thoroughly enjoyed our time there, and are looking forward to another visit some time in the future.
*Written in collaboration with PitchUp.Com all images and opinions are our own*