Over the school holidays, there were (ahem, quite a few) some days where the weather wasn't so good, and I was recovering from a minor knee procedure. So we were housebound and we all know that kids can only last for so long when stuck indoors and bored.
So, when we were asked to try some Nutty Putty, I jumped at the idea. One because it's a craft the children can do, with minimal help from Mum (see above!) and it looked like great fun, to keep them busy for a bit, and while away the time.

Nutty Putty™ is unlike any other type of Putty. It is educational as well being versatile and fun. To keep your creation, simply pop it in the oven for 10 minutes and it transforms into a permanent object which you play with forever – (or you can give it to your mum as a gift!).
Whats all the fuss about?
It's glossy, rubbery, non-messy, non-drying, bouncy, shiny, mixable, non-flaking, waterproof (once baked) AND theres even a glow in the dark!
Alphabet pie® products encourage children to learn while having fun.NUTTY PUTTY™ has been created to:√ Develop fine motor skills
√ Encourage personal and social skills
√ Promote concentration, observation and language skills
√ Encourage imagination, exploration and creativity
√ Explore the development of various art techniques; sculpting & moulding
√ EYFS standards and National Curriculum Key Stage targets
I have to say, playdough and putty are not my favorite things, because they can get messy and dry out. Nutty Putty is brilliant because it's not messy or sticky, although it does look like it might be and it's very easy to use. Once you have your creations as you like them, you bake them to set them, and they stay shiny and looking the way you wanted them too.
My children LOVE it. They were busy for a good hour or two creating things, both from the instructions in the box, and also from their own imaginations, and then when they were done, I popped them all in the oven and they and I were delighted with the results.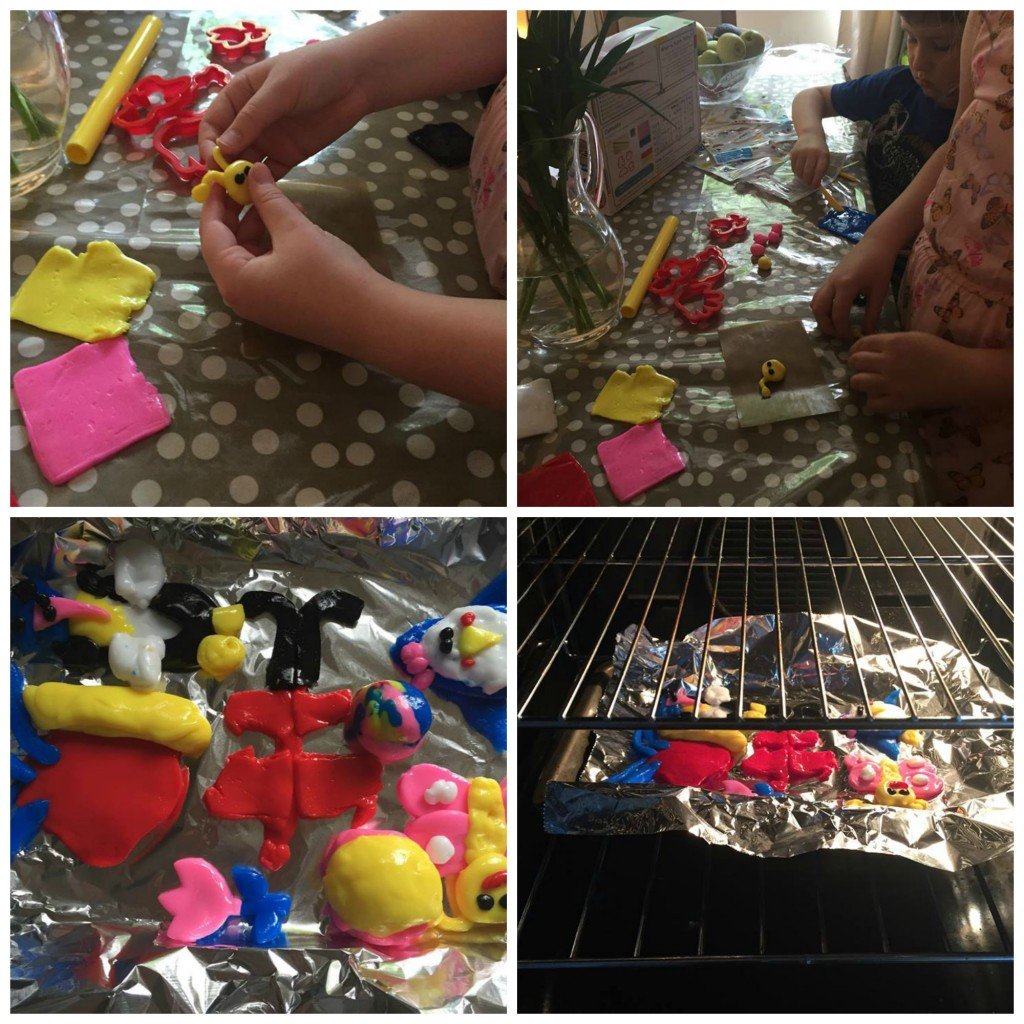 Nutty Putty would make a great gift, and it's also educational and not just fun. The combination of those two has me sold.
Nutty Putty gets the big thumbs up from The Mad House of Cats & Babies.
*we were very kindly sent some Nutty Putty to review*