Just a few things we are liking, loving or are maybe even not so keen on, this week…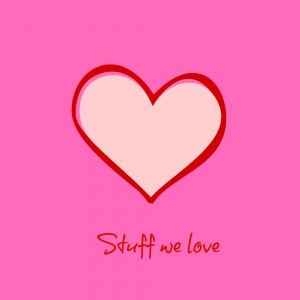 So the children have been thoroughly enjoying watching the Madagascar series from the BBC. I for one love anything that has Sir David Attenborough in it, and always have, and my children have inherited that. I think they thought that it would be more like the cartoon movies, and King Julian would be making an appearance. I think we have all learned a lot about Madagascar and life there, and we would love to go and visit. Maybe one day. It makes a change from CBeebies or Dinosaur train….
This is the children's favorite clip.

I am loving watching Castle. It's a series I never really got into when it first came out, but we are trying out the Amazon Prime service, and I happened to watch an episode and now LSH and I are hooked. We are slowly working our way through. No spoilers please, we are only on Series 4. Our idea of the perfect night in is to curl up and watch an episode or two, with some chocolate. We are getting so old and boring! 😉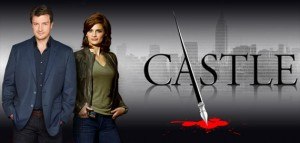 Earlier this week, I shared my review of Liz Earle's new SuperSkin Serum, which I have to say, as someone who isn't a big user of lotions and potions for my skin, I am firmly in love with. It's brilliant stuff. You can read my review here. I don't recommended stuff lightly.
My clever friend Vanessa is launching her business in a few weeks, and as we have a very early prototype of what she will be marketing, I wanted to share it with you. It's called the Hair Helper, and is a brilliant storage device for all things hair accessory. Perfect for keeping it all in one place, and easy to find. We have a lot of hair bits & bobs in our house and could never find a bobble or a clip, until we started using ours. We will hopefully be sharing more about it in a few weeks.

LSH and I went out for dinner, last night, for what we call a "hot date", although in reality it's more like two tired, busy parents with a lot on their plate, making time, paying a babysitter and finding somewhere nice to eat a meal someone else has prepared and will clean up, so we can actually catch up with each other, and spend some time alone. Family life can be busy, and maintaining our relationship helps us to be better with each other, and better parents too. We are still feeling much love for all things French, after our amazing holiday, so we went to a French restaurant locally to us, that has been running for for 27 years. We are lucky to have two rather good French places to choose from, this one specializes in foods from the Breton region. Their seafood is fabulous and they specialize in Gallettes, sweet or savory buckwheat pancakes, which are a must try too. We would definitely say try there if you want good French food and service.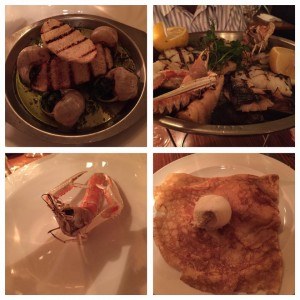 I have started making more effort with my skin and face care regime, recently. I don't wear a lot of make up, and I also don't use anything but hot water and a cloth to wash my face, but if I am wearing make up on my eyes, I like something to remove it. This Argan oil works really well, at taking make up off, but not leaving my skin greasy. I also am loving this lipbalm with a hint of colour from Korres.
We haven't found anything this week that doesn't get our love. Except of course a dose of back to school colds and lurgy for the kids, sadly there isn't much I can do about that.
See you next week!