We are delighted to be hosting Mini Creations for a spell. If you linked up to KidGLloves to share your children's crafting creativity, or you are new to Mini Creations and just want to share some amazing things that your kids have produced this week. This is the perfect link up for that.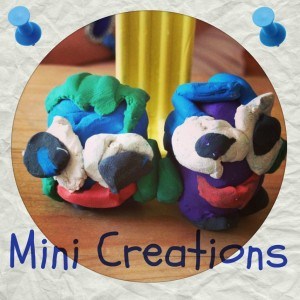 Kids does your Mum complain if you bring amazing art work home you made at nursery or school? Does your Dad put on a fake smile at the rocket ship with extra engines cleverly made out of loo roll? Do they roll their eyes at the spectacular playground you made from a cereal box? Have they run out of space on the fridge for your artwork? Then here is the linky for them…We are also happy to see crafting ideas your parents might want to share, reviews of things children and parents might love to help them get more creative or even recipes. Go wild, let loose and share.
Emily here, otherwise known as Big Girl. My mummy hasn't been well and has been working on a work project this week, that has meant she has handed over the Mini Creations to me this week, to share about something she found us over the summer, to keep us happy when we want to get creative and crafty, and she is stumped for ideas. She says she isn't very good at crafts, but I don't think she is too bad, if she tries hard enough.
She came across Toucan boxes, when a friend sent her a link to them. We LOVE them. They are boxes of crafting activities, that come with everything in them, so we can make stuff, and impress our mum, and have fun at the same time. Mum loves them, and says they are a "brilliant idea". My little brother likes them because if I help him, we can make amazing things. We like to see what arrives each week, and we even took a box with us to France on holiday, just in case the weather was bad and we needed something to do.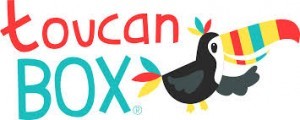 So we would definitely say to try them out, and if you click on our link you get to try one for free too.
Mummy says she will be back next week, helping me to write a blog post about learning to knit.
If you would like to link up a creative effort from your children, please grab the badge, click on the linky button, add away, then share on Facebook or Twitter. Use the tag #MiniCreations and ping us a tweet @MadCatsBabies and I will share and come and have a look at all the lovely things our children are making.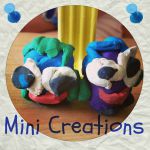 <div align="center"><a href="http://www.themadhouseofcatsandbabies.com" rel="nofollow" title="The Mad House of Cats & Babies"><img src="https://catskidschaos.com/wp-content/uploads/2015/09/mini-creations-1024x1024-resize.jpg" alt="The Mad House of Cats & Babies" style="border:none;" /></a></div>