I have shared before, about encouraging my children to love reading. We read together, and my nine and a half year old reads avidly, and I have to pry her Kindle book reader or a real book from her hands sometimes when she should be doing other things. She's a lot like me in that respect. I was a bookworm and still am, although I don't get as much time to read as I would like now I am a parent. Our boy loves being read to and is becoming a confident reader too, and now prefers "proper books" over stories with lots of pictures in them, and will let me read long stories to him.
I love reading books to my children that I read as a child, and at the moment we are reading an old favourite.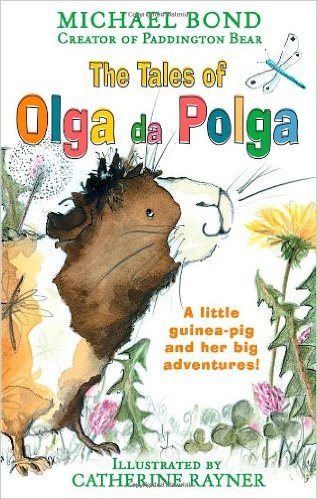 Who doesn't love stories about slightly bossy, talkative, cheeky Guinea pigs? We are thoroughly enjoying reading about what she gets up to, and it's a pleasure for me to read to the children, or even have Emily read to us. I've actually just ordered several more in the series for Christmas stockings!
So that's what we're reading round here this week. What about you?