For me, the run up to Christmas is most of the fun. The actual day is always lovely, but the anticipation and preparation of it is what I enjoy and I love making it exciting for the children.
We recently discovered International Elf Service and I am so excited about what they do and the fun ideas they have, and the lovely items in their shop. You can read how they started and what they are about here in their guest post.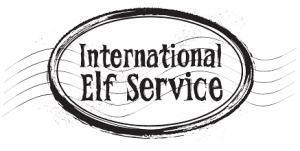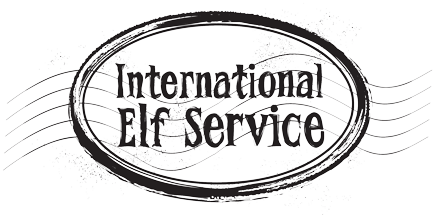 In their own words:
"A magical Christmas tradition for children through advent!
There's more going on at the North Pole than toy production and present wrapping. Have you ever wondered what adventures the elves get up to on the lead up to Christmas when they're not in the workshop?
Elfie's borrowed Father Christmas' computer and some special paper to give children the latest news direct from the North Pole as they prepare for the Big Delivery on Christmas Eve.
…the elves are easily distracted, rather clumsy and cause huge amounts of mess. Mucking out the reindeer, baking biscuits, polishing sleigh bells and mending damaged uniforms. They're always busy but nothing ever seems to go smoothly…
You can Pop into the The Workshop for more info"
We have a set of North Pole Christmas letters that I am going to surprise the children with, in a few weeks time, in the lead up to Christmas. I love them, they are personalised, beautifully made, and presented and such a fun way to share some of the magic of the season. I think they will love them, and enjoy them. They are still taking orders, until mid November, in time for this Christmas.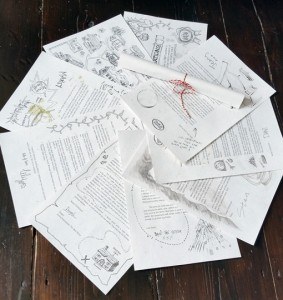 We also have a set of North Pole Letters to share and giveaway to one family. One winner will get a set of these lovely, personalised letters, in time for December. They are great if you want to start a new Christmas tradition for your own children, or as a gift to someone else. Or you could be a grown up who enjoys them (I think I am just as excited about them as my children will be 😉 )
To enter, we would love to hear what your Christmas Traditions are. Do you do certain things every year, in the lead up to Christmas that are special to you and your family, or do you do new things every year? Tell us in the comment section, then head over to Rafflecopter in the link below to enter.
a Rafflecopter giveaway

Terms and conditions
One winner will be chosen via Rafflecopter. Entrants must complete all the requirements to qualify.
No cash alternative.
Winner will be contacted within 48 hours of the giveaway ending to organise delivery of the letters, which will be personalised and sent.
UK entrants postage covered, international entrants may have to cover extra postage costs.
Ends 12th November at 12am.