Welcome to 12 Days of Parenting – A series of blog posts by a lovely group of bloggers, leading up to Christmas, with all sorts of themes, tips and ideas to survive the festive season with small children in tow, as well as some great sponsored posts and giveaways.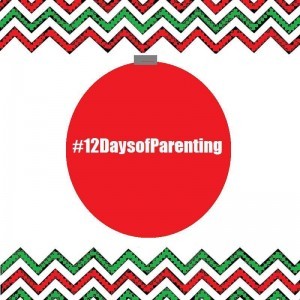 Thank you to Kiddy Charts for sharing her tips for surviving toddler groups at Christmas. This is my post on how to survive the toddler groups during the festive season and also what to do when the toddler groups shut and your week suddenly has less things to do in it…
I actually run toddler groups, so not only have I been a mum with toddlers in tow, at groups, but now I see the other side, as well as I run 4 groups and help at another, during the week.
Toddler groups are a haven for some and a bit of a nightmare for others. They can be busy, noisy, full of other people's whiny, cranky children, there are crafts, and bad coffee (not in my groups, I would hasten to add, the coffee is always good!) You go there to give your child something to do, to meet a few other mums and hopefully grab a few minutes to chat over a cuppa, perhaps do a craft that means you don't have to get mess and glue all over your own carpet, and frankly, sometimes, (and I know this, myself) you go just to get out of the house, and be somewhere else. They also can be a great source of community and I have seen many friendships develop from them, and they are fun for the children and you don't have to tidy up your own house for a change.
Christmas and all it's fun and festivities can bring an added layer of chaos, to toddler groups, so here are some of my top tips for facing that and coping.
There will be Christmas crafts, and it's highly likely there will be glitter. Like it or loathe it (I hate the stuff, but we still sprinkle it liberally during craft time at Christmas, glitter is Christmas!) it will be there. You can, like me, embrace the glitter, and be happy that it's not your own floor it's being scattered on, and help with the sticky, cute crafts, that the children will want to bring home to show off proudly. That snowman that resembles a rhinestone encrusted Elvis, that they want to hang on your bedroom door, to drip sparkles all over for the month of December, one day will be a treasured item, when your kids are teenagers and Christmas crafting is a thing of the past.
There will be Christmas treats. Christmas isn't really very diet friendly. You need to brace and pace yourself for a deluge of mince pies and cake. Just don't eat lunch, mince pies have protein in them, right?
You will have to sit round in a circle and sing silly Christmas songs, and pretend to love singing Rudolph the Red Nose Reindeer 20 times over, and jingle sets of bells that someone else's child was probably chewing a minute ago.
You may have to deal with a Santa visit, at your groups. We don't have that, at our groups, but I have been to groups that do organise for the jolly red man to come and visit. Some children adore this, and some children (mine) absolutely freak out and don't enjoy it. Go with the flow. If your child will happily greet him and accept a cuddle, then enjoy and take lots of Christmas card worthy photos, and if they scream blue murder at the sight of him, then don't force them to take part.
There will be lots of talk of presents, food, plans, and trips away, about who is getting what, what the children want, what the children need, what Mum wants, and what she needs, what the husband failed to get last year, and the cost of it all. Don't get stressed when the mum next to you reels of the list of gifts she has got her little darlings. What you are doing for your children, the plans you have, the gifts you are getting, are perfect for them. Don't compare yourself or get down or angry. Christmas is stressful enough, don't let what other people are oversharing about at the toddler group about, add to that.
Thankfully the Christmas season only lasts a short while (well, ok, so the shops have been pushing it since the children went back to school in September) so you don't have too long to survive the extra madness at the toddler group. Go with it, be thankful the craft mess is someone else's job to deal with, have that extra mince pie, and sing the silly songs. One day, your toddler group days will be behind you, and you will look back and think fondly of them and be thankful you don't have to do that any more… 😉
Oh and those lovely cards and thank yous that you share with the hard working ladies (and men) who run your toddler groups, they really are appreciated. We love providing a space for you and your little ones, most of us have done our toddler group years, we know the drill.
For those of you who are wondering what on earth to do when the toddler groups are closed, and suddenly the week looks a bit empty (see, you do miss us!) there are some things you can do, to fill the void.
Arrange to meet some friends with kids the same age, and have coffee, either someone's house (if they can bear it) or in a local cafe that doesn't mind children.
Your local library, not only a source of books, but sometimes craft sessions or sing along times, will be a welcome spot.
Your local shopping center may have some free Christmas activities going on, or your local council might have some free things happening. Check out their websites to see what is happening locally to you.
Wrap up warm, and go for long walks in the park, or play areas. A bit of cold fresh air works wonders. Take a thermos of coffee and some biscuits, get a few friends to join you, let the kids let off steam.
You can do some crafts at home, that don't make too much mess. Make Christmas cards, decorate a gingerbread house, some decorations for the tree, or a new calendar for the wall.
If all else fails, the local soft play will be open, charging a fortune, and heaving, if you get desperate or there is always an endless round of Christmas related CBeebies…
Tomorrow's post is my wish list to Santa.
You an also pop along My Thoughts on Things to read their blog post for today…