Welcome to 12 Days of Parenting. A series of posts and link ups, to help you survive the Christmas season with kids in tow, and a fabulous giveaway to enter too.
Christmas can be a slightly challenging time, even amidst all the fun and it's sometimes handy to have some things you know that will help get you through…
No, I don't mean gin, although, hey, if a stiff G&T gets you through the in-laws arriving on Christmas eve, then who am I to judge… 😉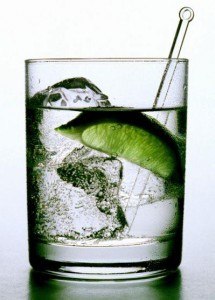 Cheers!
I have a list of things that help me, to survive, some practical, some slightly frivolous. I thought I would share them. You can also hope across to Mummy Fever, who is sharing hers.
For me: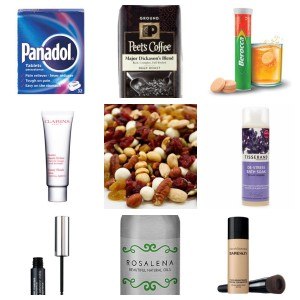 When I am rushing around trying to look after everyone else, get meals cooked, presents and keep things running as smoothly as they can, I tend to neglect myself. I drink a lot of coffee and forget to eat meals, then sit down to dinner wondering why I am feeling grumpy and tired. So I make sure I have some snacks on hand, nuts, cereal bars, protein balls, and occasionally some good chocolate, to give me a boost.
This time of year can be hard on our immune systems, so I keep some Berroca or similar handy if I am starting to feel run down.
I also make sure we have enough adult medication in the house, no, not gin, silly, but things like pain relief, medications for stomach upsets, and indigestion, so that if they are needed (and we know they probably will be, with all the Christmas food) there isn't a mad panic to find the one shop open when all the rest are shut, to get emergency supplies and someone is feeling less than themselves after too much champagne or Christmas Pudding.
Good coffee is always on my "must have list". We were gifted some Peet's Coffee recently and I am pretty much a die hard fan, but it's horrible expensive, so we consider it a treat, and I try to make sure the coffee pod container for my Tassimo is stocked up. This is not only handy for me, when i need a quick caffeine boost, but also if someone pops over and I offer them coffee, because it's quick and efficient.
I also have a handful of beauty must haves. Good hand cream, because if I am cooking, washing up, prepping and providing meals, I am probably washing my hands a lot, and my skin gets sore. I keep a tube by the kitchen sink, and by my bed.
Mascara that stays put. I have worn this mascara by Clinique for years. It doesn't budge, unless you rub your eyes like mad so you can have your cry over the sprouts in the kitchen, or when you watch your kids joyfully opening their presents.
A proper old favourite of mine is Clarins Beauty Flash balm. I use it on my face in the mornings, and when I am getting dressed up for events happening around Christmas. It does give your skin a boost and glow, that can help when you are feeling a bit tired. Also, a foundation that's easy to put on, stays out and makes your skin look good, even when you've been sweating over the roast potatoes or refereeing the gift unwrapping.
A facial mist. This one by Rosalena, smells lovely, is packed full of essential oils and skin kind ingredients, and if you keep it in the fridge, then spray it on your face, it gives you a good boost and makes you feel instantly awake and refreshed.
Relaxing bath oil or bubble bath, and if you can, grab even 15 minutes to soak and de stress. If you are feeling better and relaxed it helps with everything else going on around you.
For the children: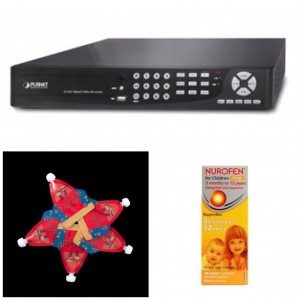 Make sure you have all the medicines and supplies you might need if they are feeling unwell. there is nothing worse than not having any fever relieving medicine, and an unwell child and the frantic hunt for an overnight pharmacy or supermarket in the days around Christmas. Make sure you have pain relief, fever relievers, antihistamine, plasters, decongestants, antiseptics and other things you hopefully won't need but should have in the house.
Keep a good stash of snacks and foods they will like, on hand, for in between meals, or for travelling. We love SuperSquish for smoothies, for on the go, or just in the freezer at home, and they are great for travelling with small children, or babies. Cereal bars, healthy snacks, fruit, breadsticks, and things you can pull out and serve if needed, but don't need much prep or fuss.
If your kids are of tv watching age, check what's on, and set your DVR or whatever you use to record anything they might like to watch. You've then got an secret weapon of programmes for when you really just need them to sit and chill for a bit or as a treat when Home Alone being watched for the 20th time may send you over the edge.
General purpose: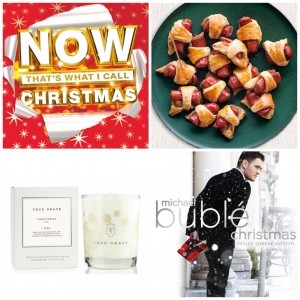 Have some nice Christmas candles, to burn to make the house smell nice.
A stash of snacks for when people turn up unexpectedly or earlier than invited.
Nice Christmas music. We like a bit of Michael Buble or Bing Crosby round here, but I also love Christmas pop songs.
For pets: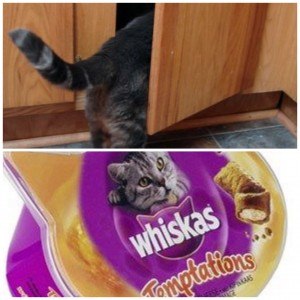 Our furry friends have some things they like to help them get through the festive madness…
Treats, ones that are safe to eat.
A quiet spot to retreat to when it all gets too much and they don't want to be manhandled by granny or the sticky, dribbling toddler any more (I think I probably need that too! ?)
I think that just about covers it. Nope, I forgot something!
Baby-wipes. Always, always, have at least one packet in the house. They take make up off in a hurry, clean sticky hands and faces, they remove many stains from carpets and clothes, and if all else fails, they make a fun thing for the toddler to open and empty when they're bored with their expensive and thoughtful gifts.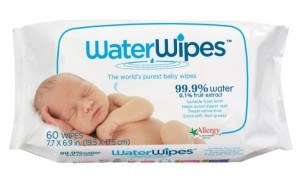 Oh, and a stiff gin… Cheers!
LadyBug Home & Design is also sharing their list of things and don't forget to click on the Rafflecopter link to enter to win some fabulous prizes.
Today's blog post is kindly sponsored by Snoozeshade and our Codeword is: ideas
T&C's and General information can be found here