So with a husband who struggles with gluten intolerance, I am always reading and researching on what he can eat and what is safe for him to eat, and what will work for him, and for us as a family. I came across the Wheat Belly book by Dr William Davies when I was looking at how I could feed my family with less gluten or wheat based products.
I found them very interesting and informative, and helpful in understanding why gluten and wheat based products make my husband feel so unwell, and why helping him to avoid eating it, in his daily diet, is important for him.
I still eat a small amount of gluten based products but after reading these books have made more of an effort to reduce that. I love freshly baked bread, and a good bowl of pasta every now and then, but try to make them a treat, not a regular thing. I have learned what is good to substitute and what works and what doesn't.
The Wheat Belly Cook Book: "150 recipes to help you loose the wheat, loose the weight and find your path back to health" was something I read and used when I started my weight loss regime this time last year. I also read his original book Wheat Belly: "Loose the weight and find your path back to health"
Renowned cardiologist William Davis explains how eliminating wheat from our diets can prevent fat storage, shrink unsightly bulges and reverse myriad health problems.
Every day we eat food products made of wheat. As a result millions of people experience some form of adverse health effect, ranging from minor rashes and high blood sugar to the unattractive stomach bulges that preventative cardiologist William Davis calls 'wheat bellies'. According to Davis, that fat has nothing to do with gluttony, sloth or too much butter: it's down to the whole grain food products so many people eat for breakfast, lunch and dinner.
After witnessing over 2,000 patients regain their health after giving up wheat, Davis reached the disturbing conclusion that wheat is the single largest contributor to the nationwide obesity epidemic – and its elimination is key to dramatic weight loss and optimal health.
In Wheat Belly Davis exposes the harmful effects of what is actually a product of genetic tinkering being sold to the public as 'wheat' and provides readers with a user-friendly, step-by-step plan to navigate a new, wheat-free lifestyle. Benefits include: substantial weight loss, correction of cholesterol abnormalities, relief from arthritis, mood benefits and prevention of heart disease.
If you think that gluten and wheat might be something that is causing you some health issues, these books are something you might want to get your hands on. Because it's a brand new year, and people like to make changes to their health and lifestyle, we thought we would kick off January with a giveaway and we have one copy of each of the books to giveaway. They are NY Times Bestsellers, and come highly recommended by many people.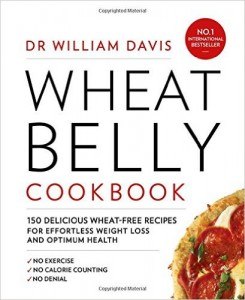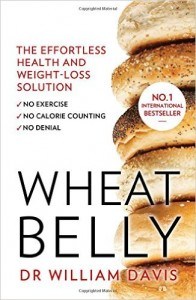 All you have to do is tell me, in the comments, why you would like to win these books, then, click on the Rafflecopter link below and follow the instructions.
One winner will get a copy of both books, posted to them. I am looking forward to hearing why you would like this book.
Good luck.
Terms & Conditions:
If you are entering from the UK, item will be posted free. If you are entering from abroad, you will need to cover postage costs above £5
No cash alternatives.
One winner will be chosen by Rafflecopter, and will be notified within 24 hours of the giveaway ending.
All entrants must comply with the entry requirements, failure to do so will mean entries are disqualified.
Ends on 16th January 2016

The usual disclaimer. This blog post is not intended to give medical advice. You should consult a qualified medical practitioner or dietitian before making any big changes to your diet or lifestyle.