*This post may contain affiliate links, which generate me a small amount of income if you click and purchase*
January hasn't been the best month for us, with LSH recovering from a mild but not nice dose of pneumonia and then Emily and I getting flu but we have just about survived and coped.
Some things that have got us through, this month, that we have loved or found useful, essentials and the odd frivolous item…
What we've been watching?
I put a call out to social media, asking for suggestions for things to watch whilst we were all home, bed-bound, sick and recovering. There were some good idea and one of them was Brooklyn 99.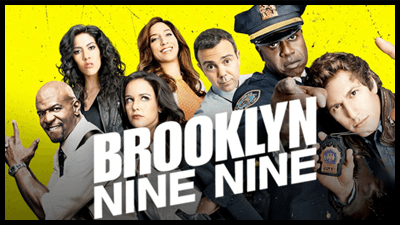 It's very rare that LSH and I find something we both enjoy watching, we have such different tastes, but this TV series is funny, and even though it's a bit silly, we have kept on watching and it makes us both laugh. We have been enjoying it on Netflix, and our evenings revolve around watching a couple of episodes and laughing like hyenas in between coughing fits.
We have also (well the kids and I) enjoying Simply Nigella.  I know we are a bit behind the times, and it was on before Christmas, but we love cooking programmes and I am a big fan of hers. I don't think this series went down as well as others, but some of her ideas are brilliant and seem easy and her food always looks good. Matthew calls her the "pretty cooking lady" and they will often opt to watch her over kids TV, which frankly, I don't mind too much 😉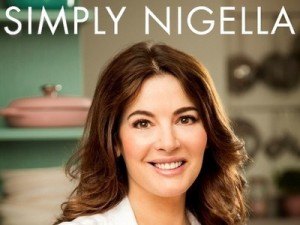 Eating & drinking finds?
 So Starbucks isn't everyone's cup of tea, or coffee, but they've got coconut milk in both our local stores now, as a regular thing. Great news if soya milk as an alternative doesn't thrill you, and it makes for yummy hot chocolate.
I'm rather partial to the comfort of a stodgy, sticky, pastry with my  Sunday morning coffee, but trying to find gluten free treats that the whole family can eat that don't resemble cardboard or concrete, is challenging and I'm not sure I can bake a substitute for cinnamon rolls, so these are pretty good and are now a regular on my grocery list.
Health & beauty corner?
I've had a dry nose, dry lips and sore skin on my face and hands, with this flu bug. Pommade Divine, seems to solve all of those. I've been layering it on. It smells like its name, divine, and it seems to do the job. Good Genes, by Sunday Riley, pricey but helping to restore my tired and flu worn out skin. I've also noticed, ahem, a few grey hairs. I'm not ready for full colour, but this spray by Bumble & Bumble helps a bit with my denial. Oh, and Emergen-C, soluble vitamins.
I'm loving Nora Ephron, she's brilliantly honest and funny. Emily is loving David Walliams books and Matthew is becoming a huge fan of story books he can listen to (perfect for when I lost my voice and couldn't read at bedtime for a few days) Current favourites are Mog & My Naughty Little Sister, on Audible. I love that technology works with parenting!
So that's what been keeping us going in January. #stuffwelove