So Emily came home with homework over half term (sigh, I personally think in primary school that homework in the holidays other than reading is a bit of a pain, frankly, but we always get it done, usually with a bit of protest, and I am not always that cheery about it as I should be) and when I read what it involved I smiled, because I immediately knew it would be something that LSH would want to do, with her.
She had to think about and make a mini catapult. Her topic this term is Normans and Saxons and they have been looking at weaponry and defense.
LSH is an engineer, and loves things like this, so I simply had to provide the materials and let them get on with the job.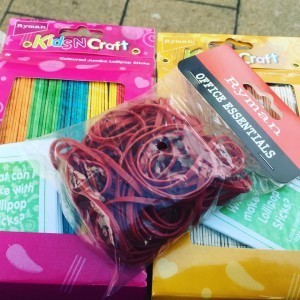 A quick trip to the office supply store with a shopping list drawn up by father and daughter…
Then they got to work to create a simple but working catapult. The teacher's request was that it was not to be too big, but that they would all be testing them out to see if they worked.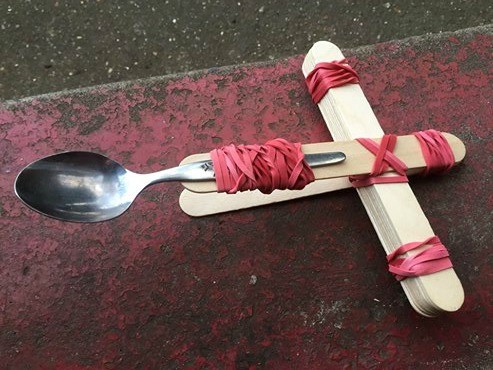 Spoon, lollipop sticks and elastic bands, and you have a simple, but working catapult. We tested it with beads and marshmallows (and little brother also got in on the action and helped)
See, it works… Not bad for a morning's work… LSH was very happy with it and so was Emily.
Don't forget to pop across to Mini Creations and see what other people are up to, sharing kids crafts and creativity.